Hospitals Receives First Shipment of COVID-19 Vaccine
Frontline healthcare colleagues will receive the vaccination as an added protection against the virus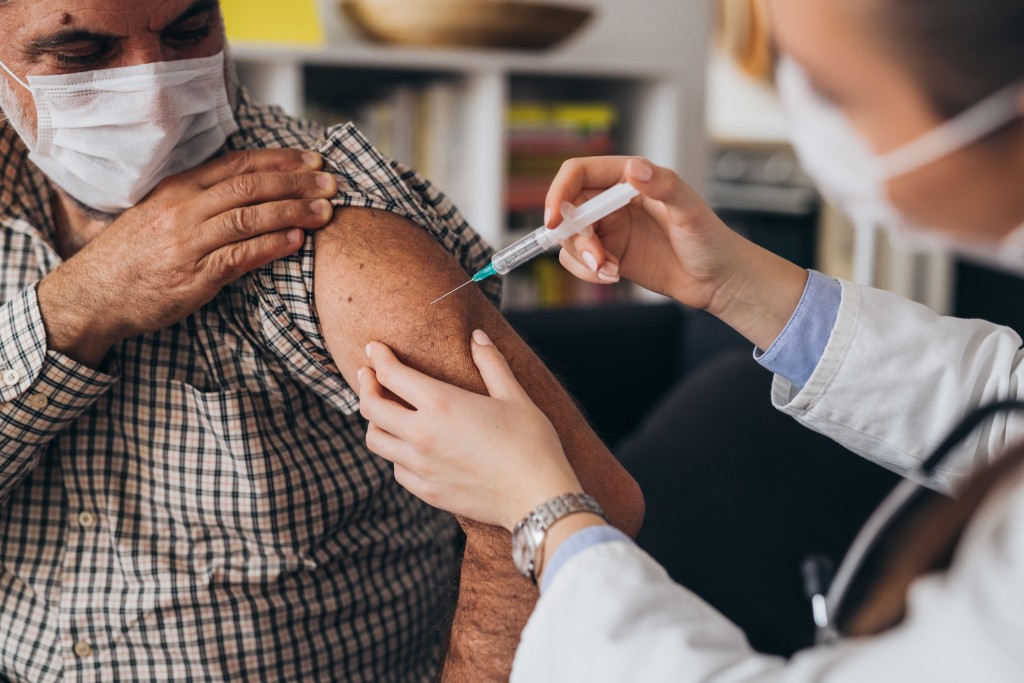 Fort Walton Beach Medical Center and Twin Cities Hospital is scheduled to receive its first shipment of the COVID-19 vaccines early next week.
"Knowing that some of the first COVID-19 vaccinations are being administered at our hospitals next week is very exciting. Ensuring healthcare professionals have access to the COVID-19 vaccine is essential in our fight against the pandemic. We will administer the vaccine to interested healthcare colleagues in a tiered distribution plan based on federal and state guidance. This tiered system was established to better ensure those most at risk for COVID-19 exposure have the opportunity to receive the vaccine first", stated Mitch Mongell, CEO of Fort Walton Beach Medical Center.
Although members of the general public may be eligible to receive the vaccine as a member of the priority groups established by the CDC and Florida's vaccine plans, at this time, our hospitals will not be sites where members of the public can come to receive a vaccination. Fort Walton Beach Medical Center and Twin Cities Hospital are currently administering the vaccine only to interested colleagues based on the CDC recommended tiering systems.
If a member of our community feels they may currently qualify, it is best for them to speak to their healthcare provider or reach out to the local health department.
---
Fort Walton Beach Medical Center is a 267-bed full-service hospital and is the only Level II Trauma Center in the Tri-County Area, with over 300 highly respected and qualified physicians. For women and children services, we have 24/7 neonatologists available and the area's only Level II NICU. Its expanded emergency services include a dedicated Pediatric ER, 24/7 Destin ER, an Express tract for minor injuries, and a full-service 24/7 Fort Walton Beach ER. It is the only acute care hospital in the Tri-County area that offers open heart surgery, an Accredited Advanced Primary Stroke Center, an Accredited Chest Pain Center, and a Cancer Care Center that is accredited by the Commission on Cancer and an Associate of the UAB Birmingham Health System Cancer Community Network. Fort Walton Beach Medical Center also has the only inpatient acute care rehab facility in the tri-county are – The Rehabilitation Institute of Northwest Florida, located in Destin, FL.
Twin Cities Hospital is a 65-bed acute care hospital with a medical staff of over 150 physicians. It offers all private rooms and the area's only Certified Spine Surgery Program and the area's first Certified Orthopedic Joint Replacement Program, in addition to a state-of-the-art surgery center. Twin Cities Hospital also has 24 hour emergency services, a critical care unit, specialty certification for treatment of sepsis and acute stroke care, and a variety of inpatient and outpatient diagnostic imaging and laboratory services. Located at Highway 85 N and College Boulevard in Niceville, Twin Cities Hospital also has the areas only hospital based Wellness Center, offering a variety of health related seminars throughout the year.
The HCA Healthcare North Florida Division is a comprehensive network of 14 hospitals, numerous outpatient surgery centers & imaging facilities, physician practices, medical education training programs and a complete continuum of specialized health programs and services that meet the healthcare needs of residents and businesses in the North Florida and Central Florida communities. HCA Healthcare North Florida physicians and employees continue to provide the quality foundation for delivering care to our patients safely, effectively and compassionately. Its hospitals are Joint Commission Accredited, with designations such as Accredited Chest Pain Centers, Primary Stroke Center Certification and four Level II Trauma Centers in Marion, Okaloosa, Osceola and Seminole county.