Holiday Stories
Deck your shelves with these favorites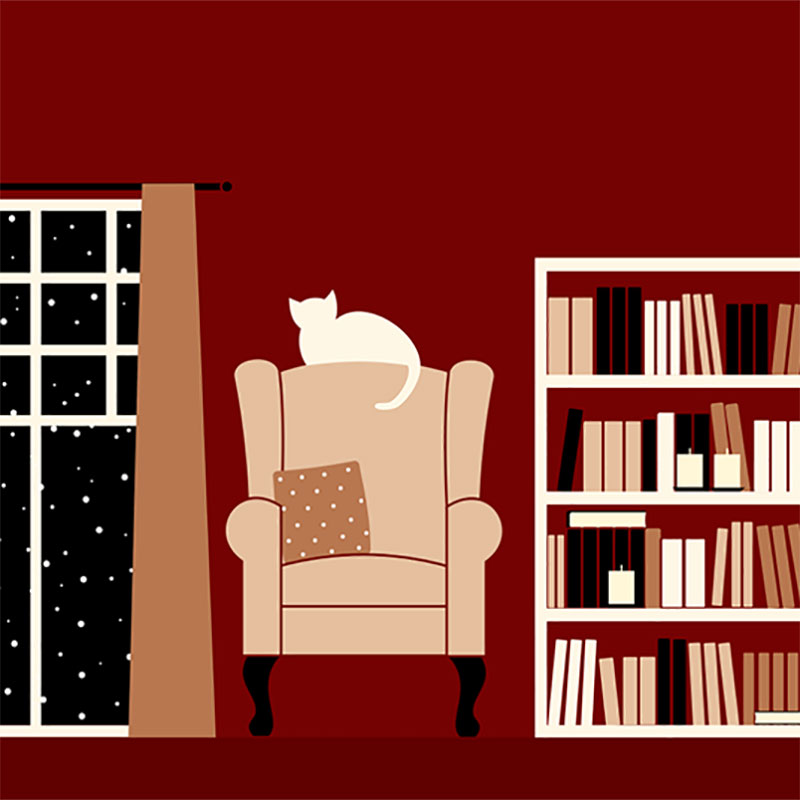 No collection of yuletide literature could be deemed complete without the following
A Christmas Carol 
by Charles Dickens
In this beloved holiday classic, the ghosts of a former business partner and of Christmases Past, Present and Yet to Come help an old miser learn how to "keep Christmas" throughout the year.
---
The Hogfather
by Terry Pratchett
The Hogfather — Discworld's equivalent to Santa Claus — has been pignapped! To keep humanity's belief in him alive, Death and his granddaughter, Susan, must fill in for the Pig in the Red Suit until they can find him.
---
The Burglar's Christmas
by Willa Cather
William's choices have led him far from the privileged life he once enjoyed, but he has never considered stealing — until one fateful Christmas Eve, when hunger makes him desperate. Caught red-handed by his would-be victims, William's life takes an unexpected turn in this classic short story.
---
The Mistletoe Promise
by Richard Paul Evans (author of The Christmas Box)
Two lonely neighbors pretend to be a couple in order to get through the office parties and other social events of the holiday season. Real romance begins to blossom, but secrets from the past threaten the new relationship.
---
My True Love Gave to Me: Twelve Holiday Stories
edited by Stephanie Perkins
Acclaimed young adult writers such as Holly Black, David Levithan and Gayle Forman share their recipes for holiday romance in these short stories of Christmas, Hannukah, Yule and New Year's. Appropriate for mature readers.
---
The Christmas Miracle of Jonathan Toomey
by Susan Wojciechowski, illustrated by P.J. Lynch
Thomas McDowell's young widowed mother has commissioned a nativity scene from the local woodcarver, whom the village children call, "Mr. Gloomy." Will the widow's kindness and Thomas' friendship be enough to help the woodcarver overcome his sorrow, the roots of which lie in tragedy?
---
Treasured Titles
---
Charles Dicken's classic, A Christmas Carol
by Charles Dickens
It's one of my favorite childhood memories at Christmas because of its strong moral message — through the story of Ebenezer Scrooge and the Ghosts, it brings goodness and kindness to others.  — Marcia Hull, CEO of the Mattie Kelly Arts Foundation
---
Elf
by Art Ruiz, David Berenbaum
My favorite Christmas story strays from the classics like "Miracle on 34th Street" and "A Christmas Story." The Christmas story that really gets me in the spirit is "Elf," the story of Buddy (Will Ferrell) who was accidentally transported to the North Pole as a toddler and raised to adulthood among Santa's elves.  — Chelsea Atkinson Blaich, Marketing Manager, Proffitt PR
---
The Gift of the Magi 
by O. Henry
This is not just a story about giving, it is a story about sacrificially giving. Giving to another at my own personal expense. I can always tell how deeply it affects Anna (my wife) when I sacrificially give to her. — Nathanael Fisher, Producing Artistic Director, Emerald Coast Theatre Company