Unleash Your Dramatic Accessories
Decorate yourself with holiday pieces that shine bright and make statements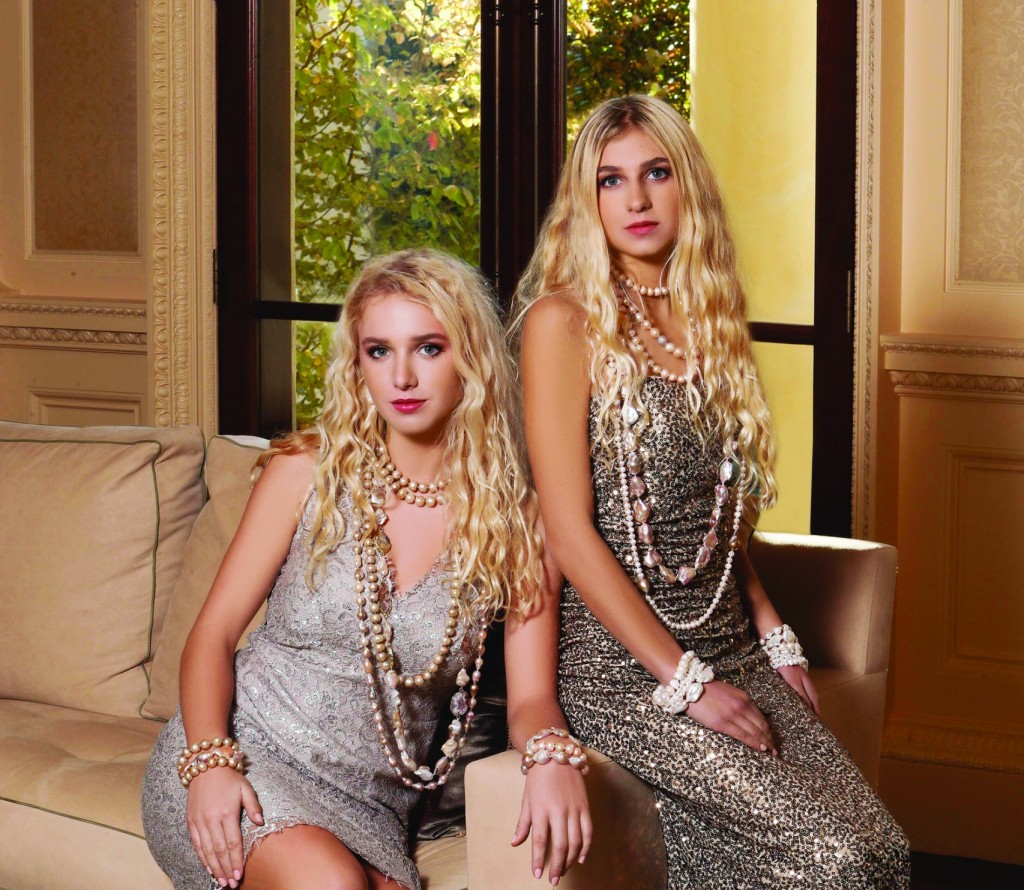 Tinsel tantalizes, gleaming ornaments glint, sequins shine and colored confetti calls for celebration. The holiday months naturally encourage a boldness, a bit of pizzazz and pop to close out the year.
With holiday parties bringing together family, friends and coworkers, it seems we are always attempting to outshine our Christmas trees with the dazzling jewelry we select to wear. Whether you are attending a company Christmas party, an intimate gathering with family and friends or a Zoom soiree, you'll want a reason to shine this season.
"Parties give people the opportunity to dress up and be festive, and guests appreciate the opportunity to wear their favorite bling," said Laurie Olshefski, owner of Shimmering Seas Jewelry & Gifts in Panama City Beach. "If you're celebrating via video call, go for bold earrings or a statement necklace to create a dramatic effect."
While Olshefski thinks your Christmas light bulb jewelry is fun for ugly sweater parties and family-oriented events, she suggests ways to invest in fashionable pieces that will soon become beloved Christmas classics. Olshefski encourages customers to seek out pearls, gray crystals, white cubic zirconium and diamonds because they pair nicely with the deep reds, greens and metallics that make up the holiday color palette.
"This holiday season, there is no such thing as being extra," said Carolyn Brigman, vice president of McCaskill & Company in Destin. "Luxurious and bright gemstones, supersized earrings and statement jewelry choices are sure to be a go-to."
Where fashion fixes come and go, diamonds really are forever. Olshefski, Brigman and every jeweler will agree, that whether wearing or gifting, diamonds are always the way to wow and woo. The beauty of diamonds is they can be worn year-round, much like selecting a colored gemstone.
Yellow gold is back and more popular than ever. For the 2021 holiday season, all that glitters will be gold. Holiday partygoers will don large gold hoops, yellow gold ear cuffs and wide yellow gold bracelets and link chains for both men and women.
Brigman thinks the jewelry trends of fall and winter will transcend into party styles including chunky chain necklaces worn short, long chain necklaces, stacks of gold or diamond bangle bracelets, bold cuffs, personalized mixes of amulet charms and dramatic chandelier earrings.
You can incorporate holiday colors such as ruby red drop earrings, an emerald pendant, or alternating silver and gold bangles. Jewelry should either center around a statement piece or be a tasteful layering of smaller, delicate jewelry. The days of stacking large, bold jewelry are gone.
Sequins and velvet are top contenders for holiday parties, and because these are already vivid choices, a pair of diamond studs or a gold bracelet would be fitting companions. If your ensemble is a solid color, infuse it with the vibrance of gemstones.
The holidays are a time where we all gravitate toward whimsy and wonder. The baubles we wear reflect our spirits — radiant and shiny.