Fort Walton Beach Medical Center Eyes Expansion
FWBMC Announces Over $80 Million in Capital Expansion Projects for 2020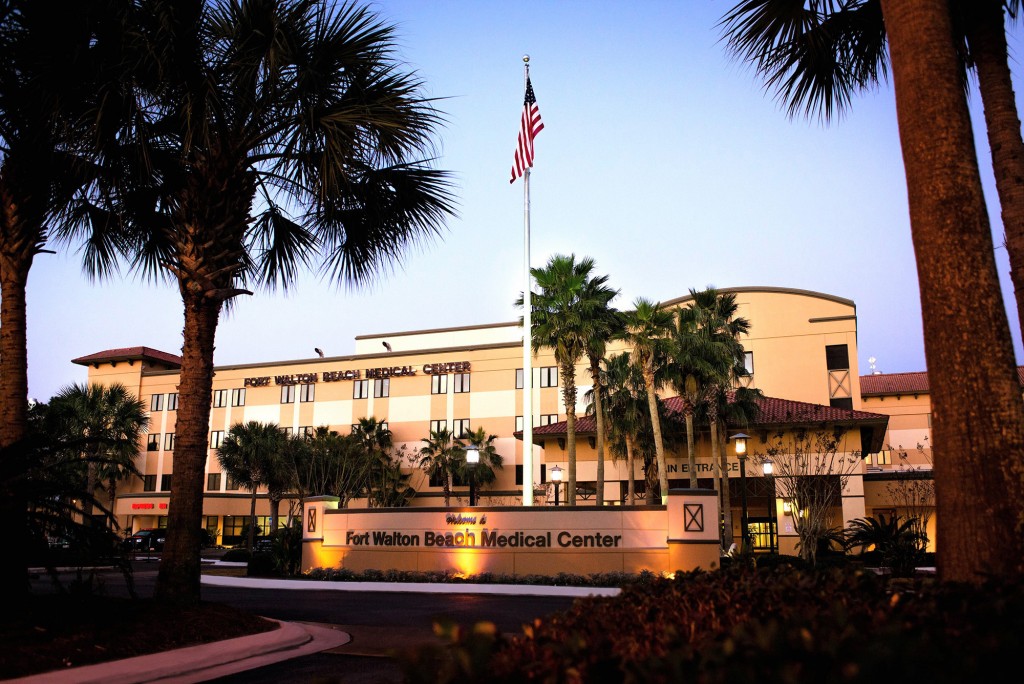 In 2020, Fort Walton Beach Medical Center (FWBMC) will launch several building and renovation projects that will benefit our community, patients and team members.
The first project will be the building of a free-standing emergency room in Navarre.
With groundbreaking scheduled for January, FWBMC anticipates the facility will open in November 2020.
This community outreach project will offer an 11-bed, free-standing ER that will provide a full range of testing and diagnostic services to patients, including a lab, X-ray, CAT scan and other vital services.
In addition to providing emergency care closer to home for residents of Navarre, it will help relieve non-critical traffic in our main ER.
This new free-standing ER will create approximately 30 new jobs in the community.
In February, the hospital will open a new home for several physician services groups. Four key physician groups — Neurosurgery, Urology, Gastrointestinal and OB/GYN — will move into the Emily Odom Building located at Mar Walt Drive and Racetrack Road.
Using 15,000 feet in the existing building, the redesign of the space features the latest concept for multi-specialty physician offices.
It uses a pod design that improves patient flow as well as workflow for the office staff.
In the second half of 2020, FWBMC will begin a multi-phase project that adds licensed beds and brings the hospital's total to 309.
The project includes building a new two-story patient tower with the capability of expanding vertically to four floors.
The new tower is designed to house 42 additional beds. It will be located at the back of the hospital between the outpatient entrance and the loading dock. As a result, the warehouse and loading dock will also be redesigned.
The first phase of the project will involve the expansion of the existing parking deck, which will include 120 additional parking spots. Phase two of the project will include the renovation and expansion of the cafeteria and kitchen.
When complete, it will provide a new grill station, deli counter, hot station and a grab-and-go center. The improvements will provide more food choices in what will be a very nice, new addition for employees, physicians and guests.
The third and final phase will be the construction of the patient tower described above.
All of these projects are part of Fort Walton Beach Medical Center's focus on the future and its commitment to improve access to high-quality health care and service on behalf of our community.
Fort Walton Beach Medical Center
For a physician referral or more information, call (850) 864-0213