Find Out What's Up in the EC…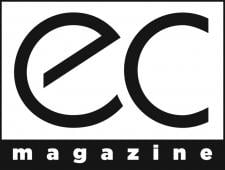 New News …
▪ The Okaloosa Arts Alliance (OAA) announces its new board of directors for 2013–2014. The executive board of directors includes: president, Keri Woods with Pyramid Inc.; vice president, Ken Hair with Children in Crisis; treasurer, Susan Kneller, chair of the OAA grants committee; and secretary, Becky Belcher with the Emerald Coast Concert Association. The Board of Directors: Nellie Bogar with the Youth Village, Demetrius Fuller with Sinfonia Gulf Coast, Ursel Behnken with the German Club, Delores Merrill with the Mattie Kelly Arts Center, Chris Manson with the Beachcomber, Jean Starkey with Stage Crafters, Gayle Vann with HarborWalk Village, Isabel Smith — artist, Tony Akers with the Ceramic Studio, Pat Federinko — artist and Bill Johnston with the Emerald Coast Pipes & Drums.
▪ A new $12.5 million dollar capital improvement project was recently completed at Hilton Sandestin Beach Golf Resort & Spa. The five-month project included a complete refurbishing of all 200 Spa Tower rooms, a redesigned indoor pool and an enhanced main lobby experience giving arriving guests an optimal view of the Gulf. The resort also upgraded designs for the Sandcastles Restaurant and Lounge, Hadashi Sushi Bar and the award-winning, 11,000-square-foot Serenity by the sea Spa.
▪ Niceville welcomes two new eateries: The Big Fish Grill has opened at the North Light Marina and Dockside Oyster Bar and Café on Bayshore Drive.
Cause for Celebration …
Courtesy of Sara Noel Childers of Proffitt PR
Jackie Tway (Harbor Docks), Nitsi Bennett (Okaloosa County Habitat for Humanity), Chris Leavenworth (Destin Harvest) and Melissa Forte (Okaloosa County Habitat for Humanity).
▪ Harbor Docks and its staff, along with the Destin community, more than 200 volunteers and the dedication of Charles Morgan, fed 1,475 people a free Thanksgiving dinner. Proceeds from the day broke the record of the most successful Thanksgiving hosted by Harbor Docks to date, raising $20,565 for the Okaloosa County Habitat for Humanity and Destin Harvest.
Kudos and Congratulations …
Courtesy of Shelter House
Sperzel
▪ Michelle Sperzel, executive director of the Shelter House, was recently awarded the Certified Fund Raising Executive (CFRE) credential. Fewer than 300 fundraising professionals in Florida hold this credential, and just 5,400 have achieved this goal worldwide.
▪ Tammy McDaniel, owner of Tammy's Journeys in Fort Walton Beach, has been elected to the 2013–14 Board of Directors for the American Business Women's Association.
▪ Susan Kiley, co-owner of Bay Breeze Patio in Miramar Beach, was recently appointed to the 2014 Board of Directors of the International Casual Furnishings Association (ICFA).
▪ Gulfarium Marine Adventure Park has attained accreditation from International Marine Animal Training Organization (IMATA), an organization dedicated to advancing the humane care and handling of marine animals by fostering communication between professionals that serve marine animal science through training, public display, research, husbandry, conservation and education.
▪ The American Planning Association (APA) announced the designation of Palafox Street in Pensacola as one of 10 Great Streets for 2013. Each year during National Community Planning Month, APA's Great Places in America program names 10 exemplary streets to highlight the role planning and planners play in adding value to communities, including fostering economic growth and jobs.
Donald Watson, Naval Aviation Museum Foundation
Capt. Bob Rasmussen, U.S. Navy (Ret.), Capt. Eric Rasmussen U.S. Navy and Jack Rasmussen
▪ The National Naval Aviation Museum honored the World War II generation at a Remembrance Event that featured Retired Marine Lt. Gen. Duane Thiessen, who introduced the Museum's newly restored WWII F6F-3 Hellcat. This combat veteran aircraft went to war with its assignment to the Fighting Squadron (VF) 38 in July 1943. In air-to-air combat, the ultimate test for a fighter squadron, VF-38 was credited with shooting down 22 Japanese airplanes. Recovery and restoration of this aircraft was funded by the Taylor family of Enterprise Rent-A-Car. Company founder Jack C. Taylor, a former Navy aviator who attended the event, served aboard the aircraft carrier Enterprise (CV-6) flying F6F Hellcats during World War II. In 1957, he founded what was to become Enterprise Rent-A-Car, naming it for the famous ship.