Father Daughter Duo Graduating Together in Pensacola
Embry-Riddle master's degrees show a bond that goes beyond the dinner table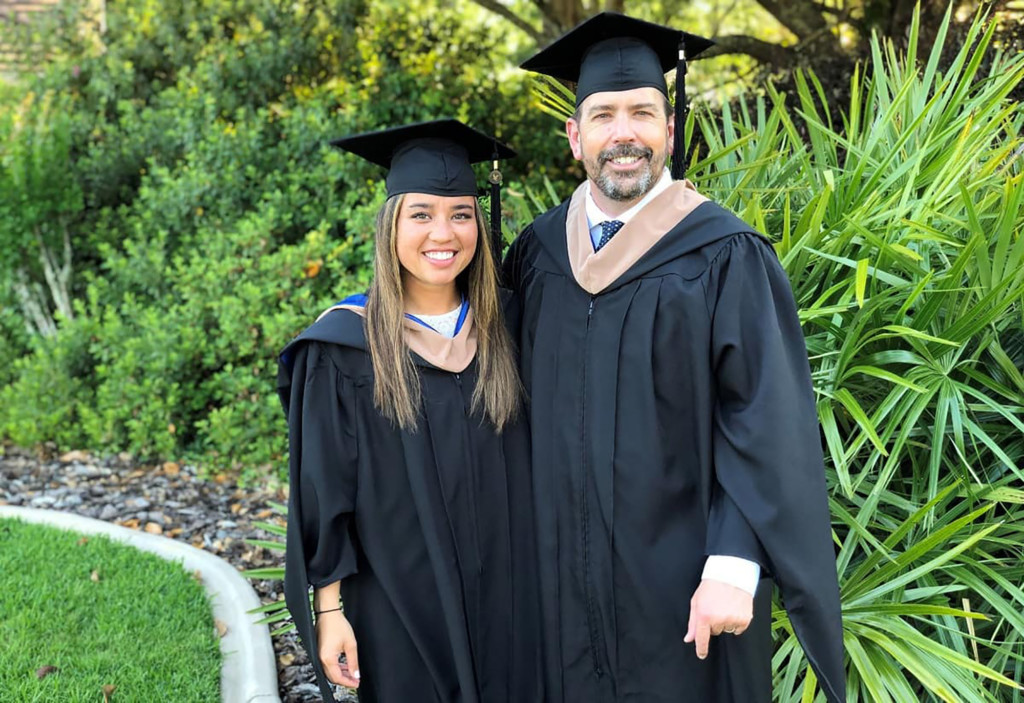 You've heard of father-daughter dances.
Here's a special case in which father and daughter will walk together.
Lindsey Cromwell and her father, Brian Cromwell, will participate Saturday in Embry-Riddle Aeronautical University's Pensacola commencement ceremony as graduates of the university's Master of Science program in engineering management.
"It's a unique and special experience, one that people don't get to experience usually," Brian Cromwell told Emerald Coast Magazine.
Here's how it came about:
Cromwell had been encouraging his daughter to earn a master's degree. Lindsey said she'd get one under the condition that her father did the same.
"I thought he would just take a few classes for knowledge," she said, "but it became something we were doing together. It finished quicker and easier than we both expected."
Father and daughter began their journey with ERAU in 2016 while working full time and taking online classes. They took one class per nine-week term and took breaks only during the summers.
Lindsey graduated from the University of Florida in 2015 with a Bachelor of Science degree in industrial and systems engineering. Her father received a Bachelor of Science degree in electrical engineering from the University of Memphis in 1989 and a master's degree in electrical engineering from the University of Tennessee in 1995.
Lindsey works as a civilian research portfolio manager for the U.S. Air Force Research Laboratory on Eglin Air Force Base. Her dad is a vice president at FLIR Systems, which specializes in thermal-imaging infrared cameras.
Both said they'd put their new master's degrees to good professional use.
"We're very tight, and that relationship drove us to do this together," Brian Cromwell said. "It gives us a shared experience that we can always remember and draw from."