Experts Share How To Throw The Perfect Holiday Party
Every detail to consider when planning a successful dinner party this holiday season.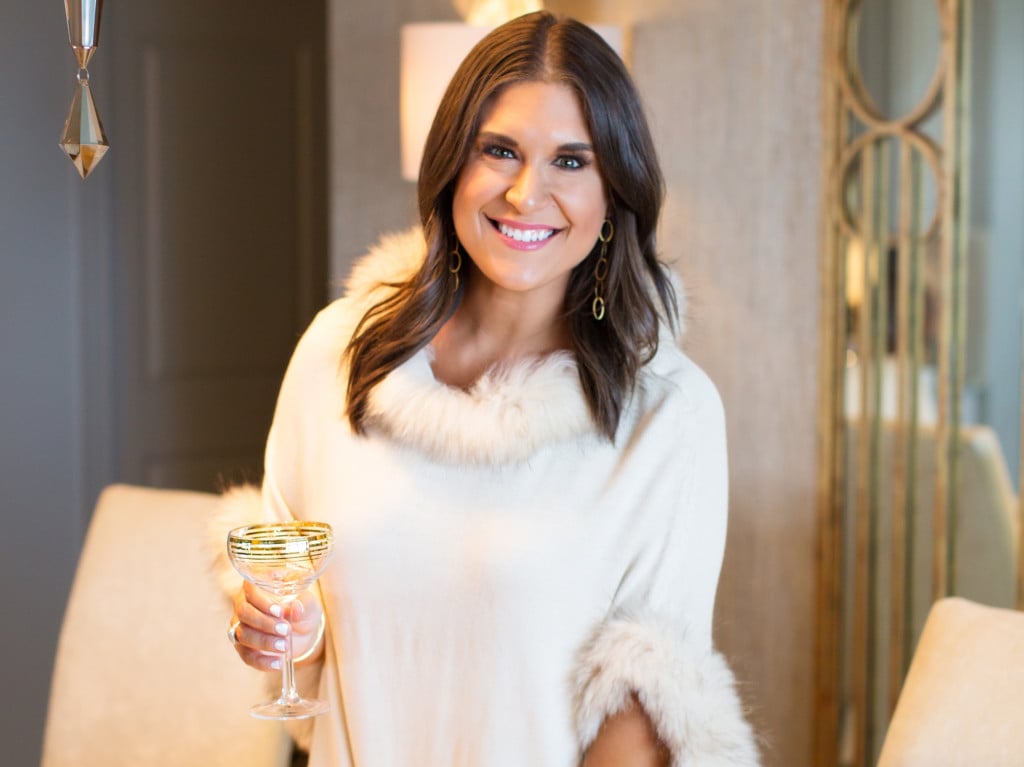 This is the year you've decided to throw a holiday party, but you've got lots of questions: What do I serve? Who do I invite? Where to begin?
Take a deep breath. We've got you, and your table, covered.
We've asked the experts — seasoned entertainers, caterers and event planners — for ideas about how to make your holiday party fun and memorable.
In these days of Pinterest and online potluck sign-ups, you can easily get lots of ideas for every step of the process, from planning the menu to party-proofing your powder room.
Still, planning a party is also about deciding your own style, your philosophy and personal reality, as in what kind of party fits your time and entertaining skills.
"The question to ask yourself is: 'What is the point of my party?' " said event planner Megan Kennedy, owner of Pensacola-based Megan K. " 'How do I want guests to feel, or what do I want them to say about the party after it's over?' That's a good place to start."
To continue the process, consider: Do you want to have a casual gathering of a dozen besties or a formal affair for 200?
Do you want a DIY-party or one with caterers, bartenders and bands? Do you want to carry on family traditions or try something different?
"Don't overcomplicate it," said Laura Johnson, founding artist and CEO of Tallahassee-based Coton Colors, which creates home decor items, gifts and ornaments.
"To me, it doesn't matter if it's a large or small party. All the elements are the same, and ultimately it's about spending time with friends, family and even new acquaintances.
Experienced entertainers agree that your attitude and approach are more important than the fanciest decorations or ingredients.
"There's a warmth that goes with holiday celebrations, and that's why I do it," said Pat Braunstien, president of the Temple Beth El Sisterhood in Pensacola, which hosts yearly Hanukkah parties. It's the kind of party where friends are family, she said.
"The most important thing is the spirit of the event," noted chef Heyward McKenzie, owner of Fort Walton Beach-based Culinary Catering 365 and Heystack's Shrimp Shack caterers.
To tap that spirit and get the party going, here are tips gleaned from the experts.
Getting started
Planning is key to a successful party. Even if you're hosting a more casual wingding, don't wing it.
First, pick the date. Are you celebrating a specific holiday or the season? Keep in mind that in 2018, Hanukkah starts at sundown Dec. 2. Fridays and Saturdays book up quickly from Thanksgiving to New Year's Eve, so you'll need to get the word out early. Consider the option of a Sunday afternoon party as well.
It's easy to sweat over the guest list. You may want to reciprocate for every invitation you've ever received in your life, but don't be overambitious. Keep in mind that a great group of guests can overcome calamities like a fallen soufflé or a rain-soaked patio.
"You don't want to have two parties within one," said Jessica Proffitt Bracken, owner of Proffitt PR, based in Miramar Beach. "You want to make sure that if people don't know each other, they're going to get along."
In her list of do's and don'ts in The Complete Idiot's Guide to Etiquette, author and columnist Mary Mitchell suggests inviting guests who will "make an effort to contribute to the success of the party."
But she also cautions against inviting known adversaries who "may make the party livelier than you had hoped."
Braunstien said she makes sure to invite singles as well as couples to her dinner parties. "Single people don't always go to the trouble of getting menorahs or making latkes for themselves," she said.
For a large gathering, the size of your soiree is likely dictated by how many people can fit comfortably in your home and usable outdoor space. For a cozier dinner gathering, you can limit the guest list to the number of people you can accommodate at the table, or make it a buffet.
Do you need to send out invitations? Options include email invites, personalized if possible, or snail mail. Calls work for a small, informal party.
Your invitation can reflect the theme of the party, if you want a theme, that is.
About that theme
This can be another one of those party conundrums. You want to do something creative but not too weird or overdone. A piece of advice: Let someone else have the ugly sweater party this year.
For some entertainers, the theme is simply the joy of the holiday, with festive decorations that set the tone. If you want to build on that, search the web and you'll find ideas such as the "Nightmare before Christmas" party, the holiday movie marathon, the spiked hot chocolate-sipping get-together and the retro soiree.
As for our experts, Bracken "loves a theme," but whatever that theme is, it has to "hit all the senses — the sights, the scents, the sounds."
Coastal themes are popular choices.
"We do tons of beach parties," said Cheri Peebles, owner of Grayton Beach Catering, known for its shrimp boils and bonfires. She suggests clipping magazines and saving Instagram and Pinterest photos to help you come up with ideas.
"One thing that I've found works well is to have a party that supports a local charity," said Kennedy. "During the holidays, people especially love to give and do something special.
The party has more meaning than coming over for a few drinks.
"You don't have to make it a requirement to give, but you can let people know that you're supporting a particular cause," said Kennedy, who, at one gathering, raised $3,000 in donations for children who have been victims of sexual abuse.
Johnson suggests that once a host decides on the desired feeling of the party, "then pick recipes, flowers, table settings and a playlist that sparks that feeling."
Need help?
Some hosts prefer to do everything themselves, perhaps supplementing their menu with premade plates. But if you're having a large gathering, you may want to hire professionals, such as a party or event planner, a caterer and a bartender. Some hire a photographer or musicians, as well.
Recommendations from friends are most helpful, but also check online reviews and a firm's website to see whether it's the right match for you. The key is to book as soon as possible.
If you're hiring a professional caterer, you'll want to consider several issues: What will you need the caterer to bring, for instance? Most can provide everything from flatware to tables as well as servers. Will the caterer be cooking on-site?
"Some venues offer a kitchen or prep space, but if you are having a holiday party at your home, it would be good to ask how much space they will need for setting up equipment," said chef David Penniman, owner of Pensacola-based Classic City Catering.
He also advised finding out what's included in the per-person price. "For example, set up and cleanup, china, flatware, napkins, buffet equipment."
What to serve
Holiday menus are getting more adventurous, said the experts.
Penniman said there are options, like "easy to eat, fun-themed strolling stations. The guests seem to interact more and try new things. We have seen holiday parties offer a menu range from a Baja taqueria to a flambé bananas Foster dessert station.
"You'll likely want to include dishes to suit dietary restrictions, including gluten-free, vegan and vegetarian choices," said Penniman.
Heyward McKenzie, of Hayward Shrimp Shack, said menus can include some traditional favorites but "you want to have dishes with a wow factor. Turkey or ham are examples of pastime parties. Today, we're doing roasted duck and glazed pears in cast-iron skillets."
McKenzie, also the chef at Shalimar United Methodist Church, said he has prepared some fanciful items like lobster corn dogs and cotton candy on a "stick" made of chocolate-covered bacon for a fun treat.
"Holidays are a time to splurge and do things you wouldn't normally do," he said.
Chefs also suggest including room-temperature dishes that can be prepared ahead of time, such as sliced beef tenderloin and smoked salmon. Other top, make-ahead choices are charcuterie and cheese boards, antipasto platters and big salads.
Tradition dictates some party fare. A Hanukkah party will typically include fried dishes to commemorate how a small amount of oil miraculously lasted eight days.
Braunstien said she prepares fried potato pancakes or latkes and jelly doughnuts as well as brisket and salad to round out the meal. She makes some of the potato pancakes herself, but also invites guests to make their own recipe in her kitchen. She provides the shredded potatoes.
"We have flour all over the floor," Braunstien said. "Everyone gets into the spirit of it."
She also serves her Aunt Goldie's cheesecake. "It's the most fabulous cheesecake," Braunstein said. It's a recipe she promised to keep secret but she's agreed to share, this once.
"Don't tell anyone," she joked.
Potluck dinners are a time-tested way to get guests involved. Having friends pitch in also offers a greater variety of dishes and takes pressure off the host. You just want to avoid having 10 people bringing potato salad.
More people are turning to SignUpGenius, an online service to help coordinate sign-up lists.
As for beverages, spiked eggnog is a staple, but also consider a signature cocktail or two, along with wine and beer. For your teetotaling friends, provide some options to water and soda, including hot apple cider, iced tea and non-alcoholic cocktails.
Whatever you serve, it's important "to be a proper hostess," said Kennedy. "You want to be there, or ask friends to be there, to greet people the moment they arrive.
"Hostessing is the No. 1 thing" that's crucial to throwing a successful party, she said. "You can say, 'great to meet you,' provide conversation and show them where to have a cocktail and hors d'oeuvres."
It helps put guests at ease from the start, Kennedy said.
Setting the table
Decorating the table is one of the most creative elements of throwing a party, but first, more decisions. Do you dig out your crystal, linen tablecloths and fine silver, or do you consider disposable cutlery and plates?
"I love to be fancy," said Bracken. For more intimate parties, she breaks out favorite pieces, like "a piece of china from my great-grandmother."
These items are conversation starters, she said. "Platters have stories."
At intimate parties, Bracken often customizes wine glasses for each guest. "It's fun and it makes everyone feel special."
For an elegant accent, gold silverware "has become more trendy," she said. Chargers, decorative plates placed under your dinnerware, can also dress up your table setting.
Some entertainers wrap their table with festive wrapping paper.
If you don't have the fancy stuff or don't want to use it for a huge dinner party, consider more green-friendly disposable choices now on the market. Given the popularity of beach parties, keep in mind that you can't bring glasses or wine bottles on the beach, noted caterer Peebles. Wine is served in acrylic glasses, and she uses plates made from biodegradable fallen palm leaves. Bamboo is another option.
When it comes to the centerpiece, anything goes.
One suggestion: Bring nature indoors, collecting items from the seashore or garden. It's easy to spray pine cones and use them in a display or stacked in a tall glass.
Bracken typically turns to silver and gold and a splash of turquoise as her accent color when decorating. The tropical hue gives the party "that coastal feel," she said.
Celebrate your guests
"The best thing you can do as a hostess is to give your guests a handwritten note when they leave the party, telling them you appreciate them being there," Kennedy said.
"I've had people tell me 'I can't believe you took the time to write me a note. It made me feel special.'"
Throwing a holiday party may sound like a lot of work, but don't fret, said the experts. Any gathering is ultimately about being with friends and family.
"Just bring people together," Johnson said. "A celebration will surely unfold."
Party Reminders
Remember that when you're planning a party, checklists rule. Make shopping lists for food and beverages, decorations and supplies. Make lists for what you need to do in the weeks and days before the party and your day-of schedule. And then remember to look at the lists.
Do you have enough dishes, flatware and glasses? If not, you can rent them, though that can be expensive. Shop around for the best deals.
Consider traffic flow. Provide drinks in one area and the food in another, with plenty of space around the tables. Make decorative trash cans easily accessible.
If you expect lots of guests piling jackets on your bed, think about buying or renting an inexpensive coat rack you can put in the bedroom or near the entryway.
Be realistic about how much time it takes to do things, like cook a sauce or set the table. Leave yourself enough time.
"Think of every detail from your guests' perspective," said Johnson of Coton Colors. "What details will make them feel at home and ready to unwind? Have a signature cocktail or a nonalcoholic beverage waiting for them when they walk in. Pre-plan so that you can be present with your guests."