Emerald Coast Theatre Company Presents Three Family Friendly Productions This Fall
Wake Up Brother Bear (Oct. 29-30; Nov. 19-20), The Addams Family (Nov. 5-6) and Disney's Frozen Jr. (Nov. 12-13) Provide Theater for Kids of All Ages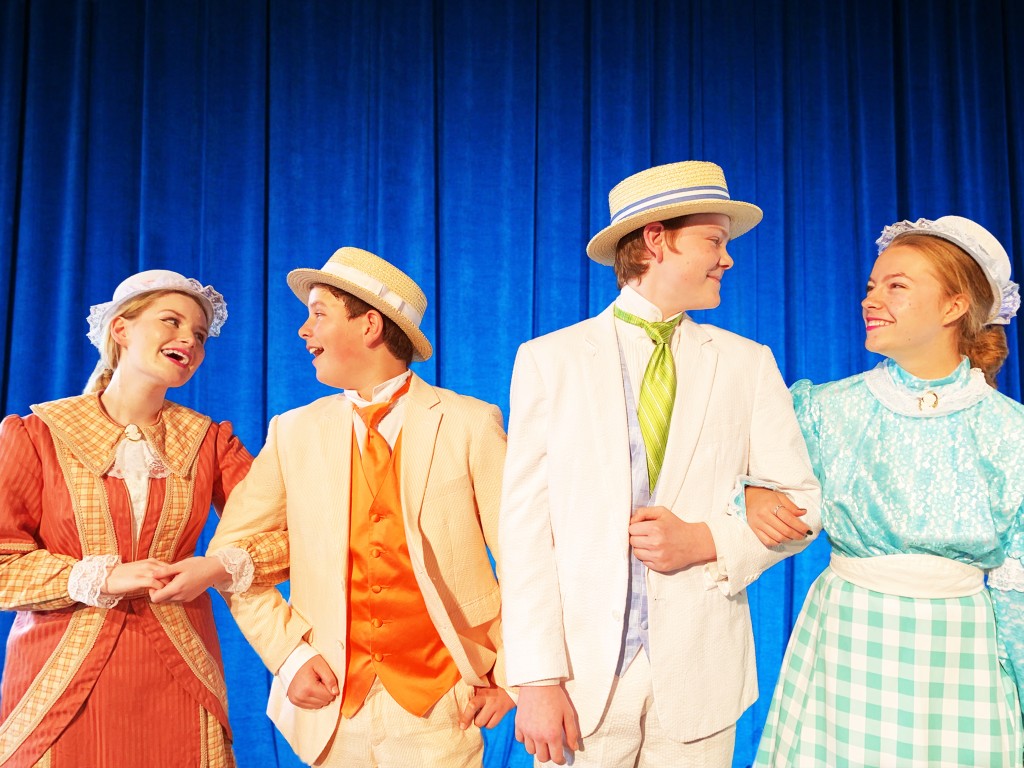 Emerald Coast Theatre Company continues its ninth annual season with several family-friendly entertaining productions this fall.
"From six months old infants to teenagers, we have quality, live theater for kids of all ages," says ECTC co-founder and producing artistic director Nathanael Fisher. "Come on out this fall and enjoy a fun and entertaining evening with your children."
Emerald Coast Theatre Company's Professional Theatre for Young & Very Young Audiences showcases professional actors performing productions on ECTC's Main Stage especially selected for young audience members.
"Wake Up Brother Bear"
Theatre for the Very Young: Interactive Theatre (ages 6 months to 5 years old)
October 29, 30; November 19, 20 at 9 a.m.
Join Brother and Sister Bear as they experience a full year of glorious seasons. Together we see a waterfall melt, meet a butterfly, chase an elusive fish, and skate on an icy pond. Children are invited to participate in the action with a small bag of props that help create magical moments. This interactive live show is performed with the youngest of audience members in mind.
ECTC continues its popular Educational Programs with creative and engaging programs designed especially for young thespians from pre-school to high school. The community is invited to attend and support these young thespians at their final performances.
Theatre for the Very Young (TVY) productions are $15 for adults, $13 for students, $10 for children four through twelve, and free for three years old and younger.
ECTC Teen Players Present: "The Addams Family"
November 5 at 7:30 p.m.; November 6 at 2 p.m., 4:30 p.m., 7:30 p.m.
"The Addams Family," a comical feast that embraces the wackiness in every family, and it's every father's nightmare: Wednesday Addams, the ultimate princess of darkness, has grown up and fallen in love with a sweet, smart young man from a respectable family– a man her parents have never met. And if that wasn't upsetting enough, Wednesday confides in her father and begs him not to tell her mother. Now, Gomez Addams must do something he's never done before– keep a secret from his beloved wife, Morticia. Everything will change for the whole family on a fateful night they host a dinner for Wednesday's "normal" boyfriend and his parents.
ECTC Teen Program tickets are $16 for adults, $13 for students, $12 for children 4 to 12, free for 0-3 years old and they must sit on an adult's lap.
ECTC Mini, Little, and Big Players Present: "Disney's Frozen Jr."
Big Players November 12 & 13, 7 p.m.; Mini/Little Players November 13, noon & 2 p.m.
The enchanting modern classic from Disney is ready for your Broadway Junior stars. "Frozen Jr." is based on the 2018 Broadway musical, and brings Elsa, Anna, and the magical land of Arendelle to life, onstage. The show features all of the memorable songs from the animated film, plus five new songs written for the Broadway production. A story of true love and acceptance between sisters, "Frozen Jr." expands upon the emotional relationship and journey between Princesses Anna and Elsa. When faced with danger, the two discover their hidden potential and the powerful bond of sisterhood. With a cast of beloved characters and loaded with magic, adventure, and plenty of humor, "Frozen Jr." is sure to melt even the coldest heart.
Tickets for Educational Program shows are as follows: ECTC Kids Program tickets are $14 for adults, $12 for students, $8 for children 4 to 12, free for 0-3 years old and they must sit on an adult's lap.
All productions listed will be staged at Emerald Coast Theatre Company's space located at 560 Grand Boulevard (upstairs) in Grand Boulevard Town Center in Miramar Beach.
ECTC is implementing a Safety Protocol Plan to ensure patrons can enjoy all offerings in a safe environment. Visit emeraldcoasttheatre.org/ectc-safety-protocol for the latest updates.
ECTC's 2021-2022 season is made possible with support from Grand Boulevard Town Center, St. Joe Community Foundation, Howard Group, and the South Walton Tourist Development Council. To purchase tickets, make a tax-deductible donation, volunteer, or learn more about Emerald Coast Theatre Company, find them on Facebook, follow the ECTC YouTube channel, call (850) 684-0323 and visit www.emeraldcoasttheatre.org.