Don't Wait Until Retirement to Make Plans for the Medicare Years
65 and Beyond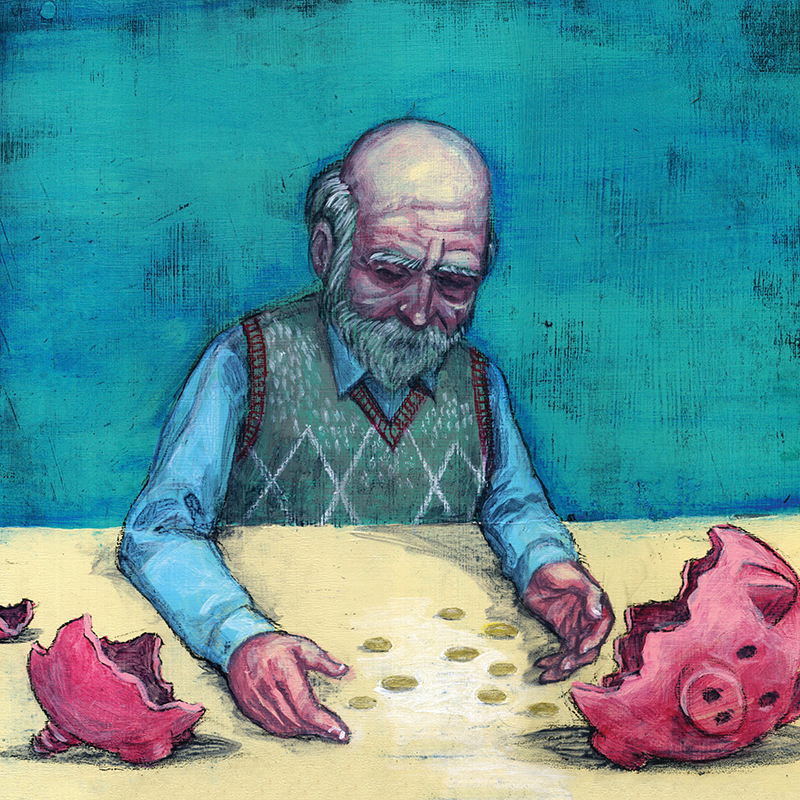 Barbara Kirksey knows first-hand the challenges of navigating the Medicare system.
She and her husband, Fred, weren't aware of a technicality when signing up for the prescription drug coverage plan, so he now pays a $13 penalty each month, for as long as he lives.
"The same thing happened to a family member," said Kirksey, a Monticello great-grandmother and registered nurse. "I wanted to prevent other people from falling into that trap."
For five years, Kirksey has been volunteering as a counselor for Serving Health Insurance Needs of Elderly, or SHINE, program run by the state Department of Elder Affairs and the Florida Area Agency on Aging.
Kirksey's among 500 volunteers statewide who help residents navigate the complicated world of Medicare, which often spins in far-reaching directions.
"The rules get so complicated," said Joey Davis, of Pace, one of 12 SHINE volunteers serving clients in Escambia, Okaloosa, Santa Rosa and Walton counties. "It can get quite discouraging for some people."
Coping with Medicare is just one of the issues people face when they reach that big number: 65. But it's a major one and a common concern in Florida.
There are an estimated 4.8 million residents who are 60 and over in the state, with Florida ranking first in the nation for population percentage of elders (about 25 percent). "Eighty-five-plus is the fastest growing group we have in Florida," said Ashley Chambers, director of communications for the State Department of Elder Affairs.
There are nearly four million Floridians on Medicare, which provides health insurance for people over age 65 as well as disabled residents who qualify for the program.
"The most paralyzing component is thinking you have to face Medicare yourself, and that's not the case here," said Jeff Johnson, state director of Florida AARP. "It doesn't hurt to have a second set of eyes take a look at what you're thinking."
While there are various classes offering Medicare help, SHINE is the major resource for helping people understand the process — and much more. These volunteers, who go through an intensive training and vetting process, are located in 11 areas around the state, offering phone and personal counseling. Their services are free, unbiased and confidential.
Counselors also help Medicare recipients apply for financial assistance programs and truly understand their benefits.
"One of the best feelings of my life is when I sit there with a client and I save them money," said Davis. "They're very grateful."
He got involved in the program thanks to his wife, Linda, who is the SHINE liaison based at the Northwest Florida Area Agency on Aging.
A retired U.S. Air Force chief master sergeant, Davis now works with roughly 240 clients a year, most needing help during enrollment periods.
SHINE volunteers help clients make choices, comparing the costs of their insurance options. "We educate and advocate for our seniors," he said.
Those choices can be daunting. "There are so many scenarios for how people are covered by health insurance," said Patty Shaffer, SHINE training consultant with the Department of Elder Affairs. "A lot of what we do is educate people to understand this crazy maze."
One tricky issue: Not everyone retires at 65 anymore. For Social Security, the age of retirement with full benefits is age 66 if you were born before 1955, and 67 if you were born after that. But many decide to retire as early as 62.
For those who have already signed up for Social Security, a Medicare card will automatically come in the mail, and then the choices begin.
"People not immediately eligible for Social Security tend not to pay attention to Medicare," AARP spokesman Dave Bruns said.
And that's a mistake.
Experts advise those eligible for Medicare who are still working to apply for Medicare Part A, since it can supplement their health insurance. It's also vital to learn about penalties and just what to expect from Medicare coverage, even for those who don't need it yet.
People often expect Medicare to be their total safety net, and that's not the case experts say.
"Use the resources that are out there," Chambers advises seniors. "The bottom line is there are a lot of decisions to make. Don't avoid it. Don't procrastinate. Get educated and empower yourself with the help of a program like SHINE."
When you're ready to go on Medicare, you'll have several options, but how you receive your benefits comes down to two main choices. These are general rules, but you'll want to check further to determine the right path for you.
Option One
Original Medicare: It includes Part A, which is hospital insurance, and/or Part B, providing medical insurance. You will have a choice of doctors, hospitals and other providers as long as they accept Medicare. If a provider doesn't accept Medicare, you may have to pay the whole bill at the time of service and may be charged up to 15 percent more than the Medicare-approved amount.
You don't pay a monthly premium for Part A, if you've worked full time for at least 10 years (40 quarters; they don't have to be in succession). Don't worry if you've worked part-time most of your life. If you've worked at least 20 hours a week for 20 years, you'd still be eligible for Part A without those premiums. Recipients will pay a $1,288 hospital deductible per benefit period. If you're eligible for Medicare but still working, Part A can supplement your hospital costs.
Everyone is charged a monthly Part B premium. Because there was no Social Security cost of living adjustment for 2016, there are now two base Part B premiums, said Anne Marie Chansler, SHINE Statewide Program Director Florida Department of Elder Affairs. Most people will pay $104.90, including those who were enrolled in Part B prior to 2016 and collecting Social Security benefits, are not dual-eligible beneficiaries who have their premiums paid by Medicaid, and are not subject to the Income-Related Monthly Adjusted Amount (for beneficiaries with higher income). The Premium B charge has increased to $121.80 (or higher depending on your income) for those who were receiving Medicare prior to 2016 but not receiving Social Security, are new to Medicare in 2016, are dual-eligible beneficiaries who have their premiums paid by Medicaid, and are subject to the higher income fee.
You'll likely want a supplement insurance policy (Medigap) to help cover Medicare coinsurance and deductibles. There are lots of different plans with varying costs and coverage. Select a plan based on your health care needs and finances. For instance, some people might want coverage for cruises and foreign travel only available in some plans.
You'll also want to consider Part D, which covers prescription drugs. You will have co-pays and possibly a monthly premium and deductible.
Original Medicare doesn't include coverage for hearing or hearing aids, eye examina-tions for glasses, acupuncture, cosmetic surgery or most dental care. However, a Medicare Advantage Plan (HMO, PPO, etc.) may offer some of these services as an enhanced benefit. Otherwise, you might want to get a private plan for these costs.
Option Two
Medicare Advantage Plan choices include Health Maintenance Organization (HMO), PPO (Preferred Provider Organization), Private Fee-for-Service (PFFS) and Special Needs Plan (SNP) coverage. It incorporates both Medicare A and B — hospital and medical insurance.
Advantage plans may include some dental, vision and hearing coverage.
You may pay a monthly premium in addition to the Part B premium and copays, but when enrolled in a Medicare Advantage Plan, insurance agents may not sell you an additional Medigap policy.
In most plans, you need to use doctors, hospitals and other providers that are in the plan's network. PPOs are not as restrictive about going outside network, but the co-pay will likely increase.
The majority of plans include prescription drug coverage.
Some important deadlines to keep in mind:
When turning 65, you have seven months to sign up for Medicare. This initial enrollment period is three months before your birthday, your birthday month and three months after your birthday. Start the process early, experts recommend, so you have time to work out your finances and figure out all your options. You also don't want to have a break in service of insurance coverage.
If you've already signed up for Social Security, you'll automatically receive a Medicare card. If not, you'll need to go to socialsecurity.gov to enroll. Your last chance to enroll without a penalty is three months after turning 65 if you or your spouse are without employer coverage. If you are covered by a drug plan from work, you must get a letter from your insurance plan each year that confirms you have "creditable" drug coverage (measures up to Medicare's standards), or you'll face a lifetime penalty when you do sign up for the Medicare drug plan. As long as you are enrolled in Part D you will pay that penalty.
There are special enrollment periods available to eligible individuals. For example, you have eight months after leaving your job or moving from one area to another to enroll in Medicare Part A or B.
If you do not enroll in your initial enrollment period or are not eligible for a special enrollment period, the next opportunity to enroll is during the general enrollment period which is from Jan. 1 to March 31 each year. Coverage begins on July 1
You can change your Medicare coverage whether you have a Medicare Advantage plan or a Prescription Drug Plan during the annual Open Enrollment Period from Oct. 15 to Dec. 7 each year, with changes effective Jan. 1.
Then there's long-term care to think about. Keep in mind that Medicare only covers medically necessary skilled nursing care and home health care under certain conditions. The average annual cost in 2014 for a semi-private room in a Florida nursing facility was close to $87,600 ($91,615 for a private).
You may want to consult a legal or financial advisor about protecting your assets and determining whether to invest in long-term care insurance.
"Three out of four people want to receive long-term care," AARP's Bruns said. "The ideal situation is for a long-term policy to pay for skilled care for you in your home. A lot of people have that dream, but you have to make sure your policy gets you want you really want."
Elizabeth Coulliette, executive director of the Bay County Council on Aging, advises people "start thinking about modifying their home as they age."
The Council offers services to help people live in their homes as long as possible, including transportation, meals for the homebound, energy efficiency, financial planning and other assistance.
Services "go from activities for fast-paced involvement to a continuum of care with meals on wheels," Coulliette said.
Turning 65 is a new chapter but it can be one filled with possibility, said Patrick Markey, coordinator for senior recreation in the city of Destin.
Destin's community and senior centers serve about 232 people aged 50 and up each year, with as many as 500 signing up for various sports and activities, including pickle ball, zumba classes, bowling and billiards.
"What counts is have something to look forward to," Markey said. "My most important project each month is putting out the newsletter, because seniors plan their month around it. "
Men, in particular, may "need a new picture of self-worth, of giving back," said Coulliette.
Volunteering is one activity that's a win-win for all individuals, she said.
"It helps someone else — but it helps them as much," she said. "Activities and involvement help us to continue to stay as healthy and independent as long as possible."
---
Here are some groups and websites that can provide information about Medicare and other aging concerns. Also check with local senior centers about a range of activities and services:
AARP: Along with its advocacy work, the organization, geared to people 50 and older, of-fers a variety of programs and benefits for residents 50 and over. Its initiative, Life Reimag-ined, helps people explore what they want to do when facing a major life transition. For more information about Life Reimagined, contact Leslie Spencer at
(850) 577-5165 or Lspencer@aarp.org or visit lifereimagined.aarp.org/ For general information, call (866) 595-7678 or visit aarp.org
Centers for Medicare and Medicaid: The site offers comprehensive information about these insurance programs and other health issues at cms.gov.
Medicare.gov: The government's official site on Medicare. You can download an online connection to the handbook, Medicare & You at medicare.gov
SHINE: To set up an appointment or for more infomation, call the Elder Helpline at (800) 963-5337, email information@elderaffairs.org or visit floridashine.org.