Disney Star Adrian R'Mante Will Hold Local Auditions
Hosted by Dan Talent Group, auditions will be held September 16 at Hotel Effie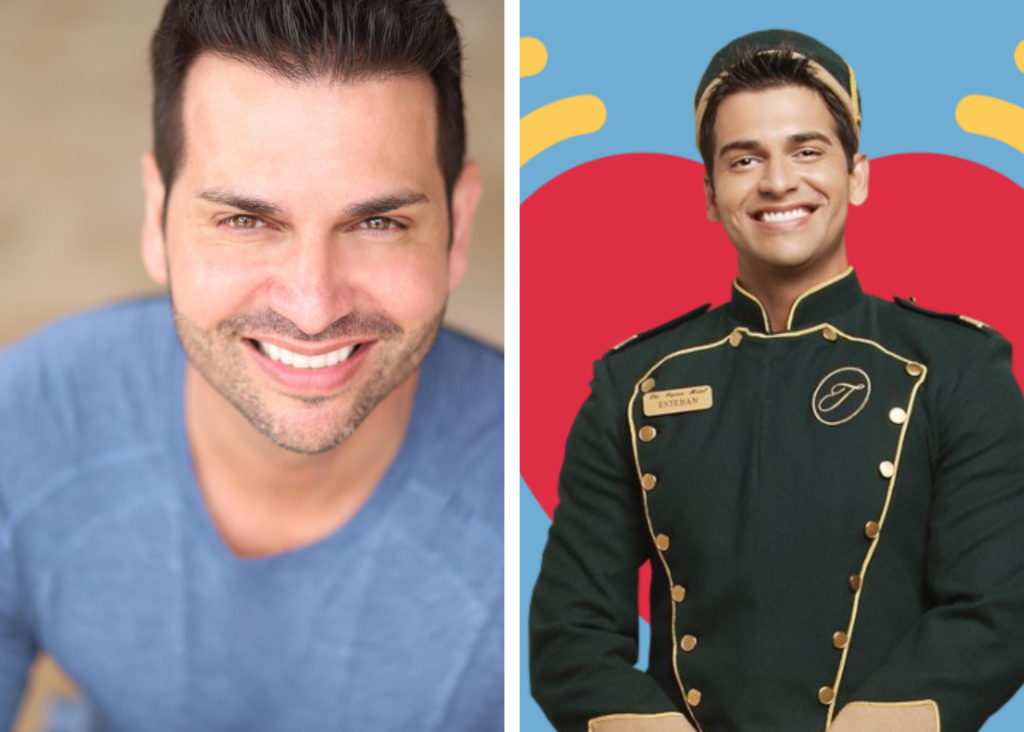 The endearing Disney star Adrian R'Mante, best known for his role as Esteban in Disney's The Suite Life Of Zack And Cody. will be having auditions for families with kids, teens and young adults, ages 5–25, this Saturday, September 16. Auditions will be held at 1 p.m. and 4:30 p.m. at Hotel Effie Sandestin, located at 1 Grand Sandestin Blvd, Miramar Beach, FL. All minors must be accompanied by parents for the audition. Auditions will be hosted by Dan Talent Group, a model and talent agency that has been in business for 22 years.
To sign up to audition, please visit DanTalentGroup.com/DESTIN. All minors must be accompanied by parents for the audition.
Adrian grew up in Tampa, Florida and started acting in the 8th grade. Although Adrian started acting at age 14, he didn't take it seriously until his senior year of high school when he landed his first full length theatrical production of the high school musical Fame. A natural athlete, Adrian grew up playing many sports such as baseball, football and basketball but dancing was his passion in life. Adrian was mostly known for his dancing ability and participated in countless hip-hop and breakdancing competitions where he saw much success. When his high school was looking for the lead dancer in the musical Fame, Adrian auditioned, won the part, and the rest is history.
Ultimately, dancing is what launched Adrian into acting, where he received a scholarship to the theatre program at the University of Central Florida (UCF), located in Orlando. Adrian had the fortunate opportunity to work with some of the top-acting professionals in the country and during his training at the UCF, he worked on Nickelodeon's Gamelab, Slimetime Live, the prestigious Orlando Shakespeare Festival and many main stage theatre productions at UCF.
His favorite role was as the Emcee from the musical Cabaret. After years of hard work, Adrian decided it was time to take the training, knowledge and experience he had acquired and pursue his dream of working in television and film. In 1999 he moved to Hollywood.
After arriving in Hollywood, Adrian initially struggled top find work but was determined to propel forward. His determination paid off when he landed a co-starring role on the TV show Profiler. From here, Adrian met casting director Anthony Barneo, who's mentorship and guidance led Mante to where he is today. Adrian joined Anthony Barneo's acting company, Blue Sphere Alliance, and had the opportunity to play multiple characters in the play A Piece of My Heart. Having no prior management representation, it was this opportunity that landed Adrian an agent, a manager, a recurring guest star role (Battery Park) and a lead in a feature film (Artie). Through the success of his Ovation-nominated performance in A Piece of My Heart, Adrian has not stopped working and continues to enjoy countless television and film roles.
Some of Adrian's favorite guest star appearances and recurring roles include: Magnum P.I., NCIS: Los Angeles, Hawaii Five-O, CSI: Crime Scene Investigation, 24, CSI: NY, JAG, Alias, Frasier and Summerland. Some of his favorite film roles include Chicken Girls: The Movie, S1m0ne (with Al Pacino), Graduation Night (with Abigail Spencer and Kevin Alejandro), Twice The Dream, Even In Dreams, All Or Nothing (jury award-winning film at the Hollywood Film Festival), Straight Jacket, and Artie (with Kevin Farley).

Adrian's most visible character to date and by far, his most recognizable has been the role of Esteban Julio Ricardo Montoya Dela Rosa Ramirez from the mega hit Disney Channel show The Suite Life of Zack and Cody.
Adrian is married with two young children who are also young actors who have already starred on tv shows and commercials.
Adrian is the founder of the CGTV.LA acting program. CGTV is a high level TV, film and entertainment program designed to help connect talent to the industry. Talents are guided by top celebrities from ABC, NBC, CBS, Disney Channel and Nickelodeon shows including CSI, 24, Modern Family, The Suite Life on Deck, Disney 365, Drake & Josh, The Suite Life of Zack and Cody, Austin & Alley and Good Luck Charlie. CGTV has had a tremendous amount of success stories, helping young actors land major movies and TV shows. CGTV's auditions are hosted around the country and internationally by Dantalentgroup.com.