Destin Charity Wine Auction Foundation to offer an Exclusive Virtual Tasting
Tickets on sale now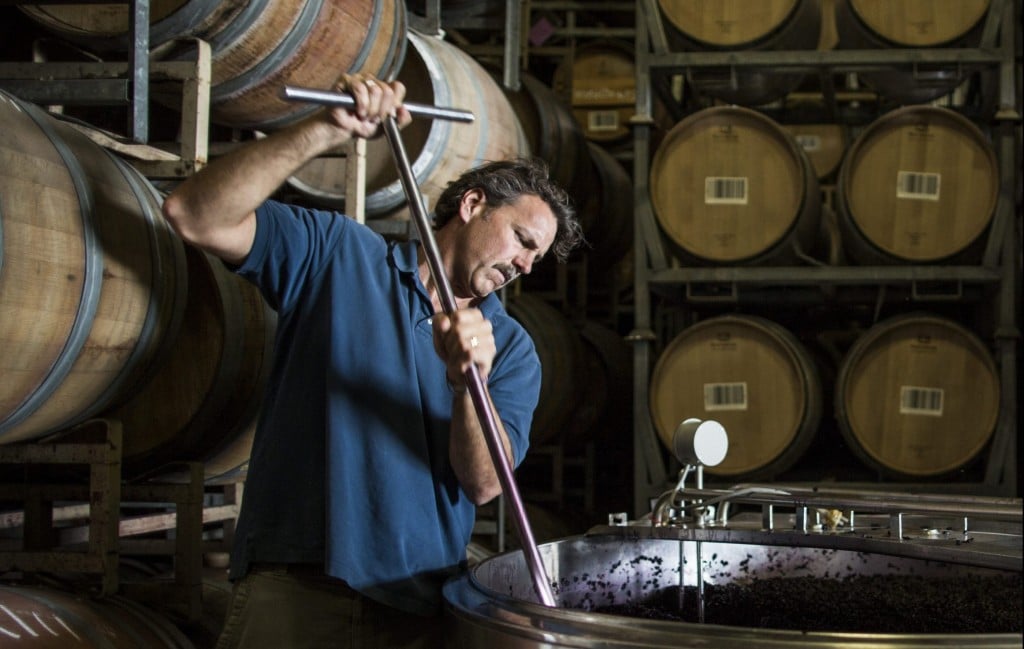 Miramar Beach, Fla. (November 18, 2020) – Destin Charity Wine Auction Foundation (DCWAF) is pleased to continue to educate wine enthusiasts by offering a virtual wine tasting with internationally acclaimed winemaker Chris Carpenter of Jackson Family Wines. The virtual tasting will be offered in the comfort of your home Thursday, December 10 from 6:30 pm – 8 pm CST.
Tasting packages are $800 each and are available now online at dcwaf.org/tickets. Access to this wine education event is extremely limited, and packages are expected to sell out.
This virtual tasting, designed for up to eight guests per package, is being hosted in conjunction with long-time DCWAF partner, Wine World. The tasting will consist of five wines presented by Chris Carpenter and delivered to your home by a Wine World wine steward. The wines included in the tasting are as follows:
2017 La Jota W.S Keyes Chardonnay, Napa Valley
2017 La Jota Merlot, Howell Mountain
2016 Mt. Brave Cabernet Sauvignon, Mount Veeder
2016 Cardinale, Napa Valley
2015 Caladan Cabernet Franc, Napa Valley
Customizable paired cheeses are also available for delivery as an upcharge upon request from Wine World. The opportunity to purchase the wines included in the tasting at a discounted rate will also be available for anyone participating in the event.
"It the midst of the pandemic, the needs of our charities have only increased. We owe it to our partners and the children they support to continue to adapt and produce successful fundraising events that ensure the health and safety of our patrons regardless of circumstance," John Russell, President of Destin Charity Wine Auction Foundation said. "Virtual tastings allow our guests to enjoy the unique experience of a personalized tasting with some of the world's most incredible producers from the comfort of their home. This tasting is a perfect way to kick off the holiday season with your loved ones."
Jackson Family Wines Master Sommelier, Emily Pickral, will moderate the tasting and Chris Carpenter will present the wines.
Chris Carpenter is the winemaker for some of Jackson Family Wines' most prestigious properties. His impressive portfolio includes Napa Valley's Lokoya, La Jota, Mt. Brave, and Cardinale as well as projects in Australia and other areas of the winemaking world. He believes in maximum attention in the vineyards and minimal intervention in the winery to ensure the purest expression of place. He sources his grapes to spotlight the natural terroir and differences of each region. Explore his wines and hear personal stories about his career as you follow through the tasting.
About Destin Charity Wine Auction Foundation
Destin Charity Wine Auction Foundation is nationally ranked by Wine Spectator Magazine as the fifth largest charity wine auction in the U.S. The organization's mission is to connect wine enthusiasts to raise money to benefit children in need in Northwest Florida. Since its inception in 2005, DCWAF has donated $23 million to Northwest Florida charities by hosting a variety of world class wine and culinary events. These funds have impacted the lives of over 100,000 at risk youth in the region. Learn more at www.DCWAF.org or on Facebook at www.facebook.com/dcwaf.
Contact:
Kate MacMillan
kate@dcwaf.org
850-650-3732