Cultural Arts Alliance of Walton County Marks Milestone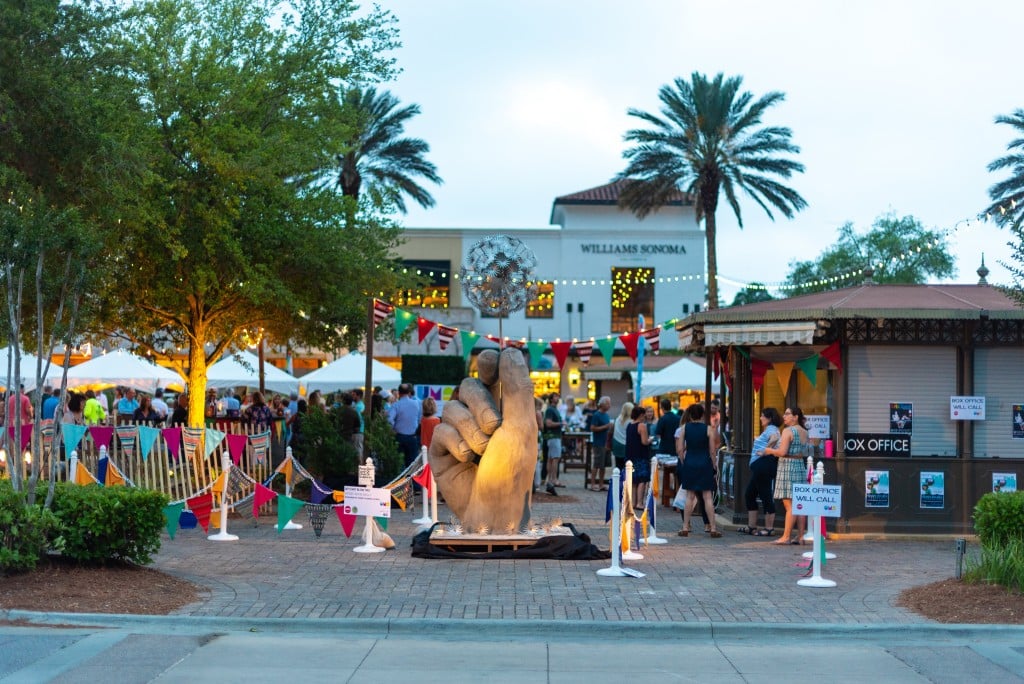 From the child with paintbrush in hand to the professional with works on gallery walls, the Cultural Arts Alliance of Walton County (CAA) for 30 years has fostered the growth of artists through advocacy, funding and education.
In 1989, a group of art lovers led by Susan Foster, Jeff Ellis and Jan Clarke gathered to organize what was then called the Grayton Beach Fine Arts Festival and would later become the ArtsQuest Fine Arts Festival. The success of the event necessitated the formation of an organization, and the CAA was founded as a nonprofit in 1992.
"Celebrating 30 years is exciting, but this milestone also is symbolic of many things we have in the works to help further solidify CAA as the premier arts organization in Northwest Florida," said Jennifer Steele, the executive director of the CAA.
Through three decades, the CAA has carried out its mission of supporting the arts by serving as a hub for cultural and artistic excellence that enriches lives, bolsters the local economy and strengthens communities in Walton County. It produces ArtsQuest, the 30A Songwriters Festival, the Valentine Tour of Homes, the Flutterby Festival and an Under the Sea fundraiser that benefits the Underwater Museum of Art. These events support local, regional, national and international artists and generate funds for CAA's Art for All Program.
Annually, Art for All awards tens of thousands of dollars in grants to teachers, students, artists and arts organizations. The CAA holds classes and workshops that bring art to local students. Throughout the year, the CAA provides more than 250 art classes in a variety of media to participants of all ages and skill levels.
The Foster Gallery, named in honor of CAA co-founder Susan Foster, was established in 2016. The gallery features more than a dozen artists on a rotating basis and frequently produces art shows open to the public. It makes available prints, pottery, posters, jewelry and more for purchase at the gallery
or online.
Steele said inclusivity will always be important to CAA and expressed the hope that everyone who comes into contact with the alliance — volunteers, sponsors or even children attending a creative kids camp — will gain in their appreciation of art's impact on their lives.
When asked about her hopes for the next 30 years, Steele said, "As the CAA continues delivering its ongoing programs and services, we will grow our vision to ensure the arts are a catalyst for positive change in our community. Over the next decade and beyond, the CAA will strive to make Walton County a unique home and destination for creativity, one that provides unlimited access to the arts and opportunities for human connection."
Cultural Arts Alliance
105 Hogtown Bayou Lane, Santa Rosa Beach
(850) 622-5970 | Culturalartsalliance.com