Cultural Arts Alliance announces South Walton Street Art Festival to join May's Art Month lineup
New street painting event entreats artists, families, friends, and school groups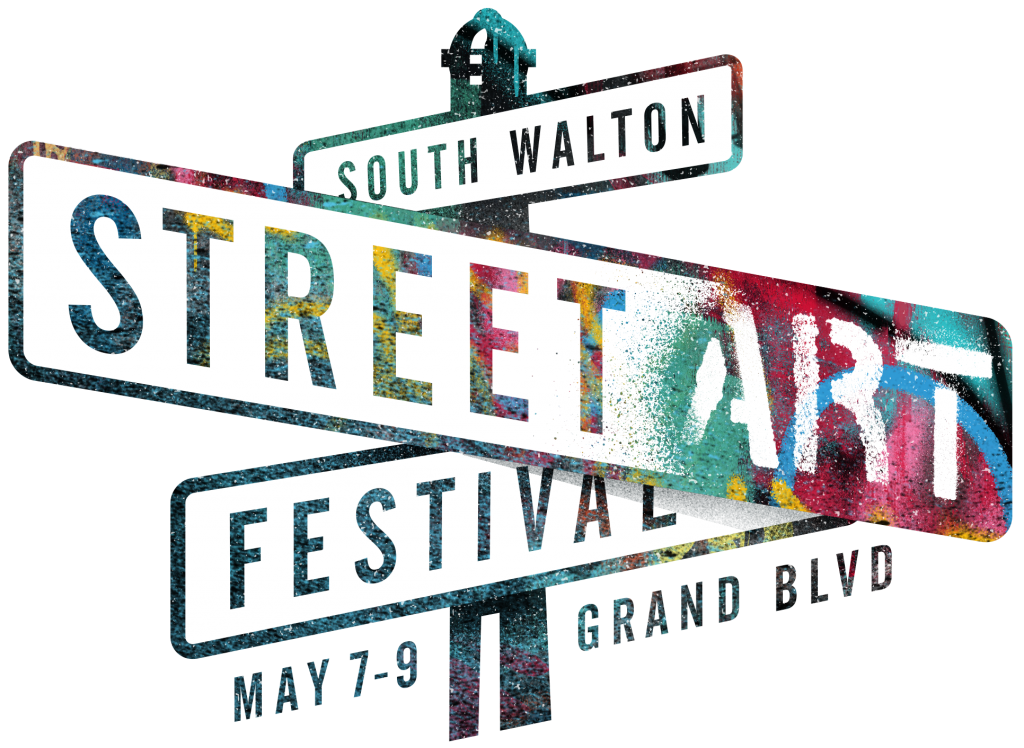 The Cultural Arts Alliance of Walton County announced that its newest signature event, the South Walton Street Art Festival, will join this year's Art Month South Walton schedule of May events. Artists, families, friends and school groups are invited to participate in this three-day festival that will take place in Grand Boulevard's Town Center throughout Mother's Day weekend, May 7–9.
"Due to the great volunteer needs and logistical challenges of producing ArtsQuest, we made the decision to move that event to the fall when we believe a fine arts show of its size and caliber can be more safely produced," said CAA executive director Jennifer Steele. "Fortunately, our partners at Grand Boulevard embraced the idea of presenting a new, smaller, socially distanced event that can celebrate the arts and safely bring people together to create outdoors."
The South Walton Street Art Festival calls artists of all levels and ages to be a part of the event by creating temporary street murals using only pastel chalk and their imaginations. The socially distanced festival will also feature live music by regional singer-songwriters and musicians, lawn games, a full cash bar, and all the retail and restaurant offerings for which Grand Boulevard is already known.
The entire event will be free and open to the public.
Participants can apply in one of three categories: artist, school team, or friends and family team; there are a limited number of squares available, so applications will be accepted and approved on a first-come, first-served basis. Artist square sponsorships are available for $400, and artists who apply with a secured artist square sponsor will be automatically accepted into the festival. Sponsors receive recognition on site, online and through social media.
All participants will be supplied with pastel chalk and have the full weekend to create their street mural. Awards will be announced May 9 at 6 p.m. Continuous live music and family lawn games will be featured in Grand Park, and a full cash bar will be available so guests can sip and stroll the streets of Grand Boulevard to watch the progress of each mural from beginning to end.
"We love partnering with the CAA for innovative events that support our art community and artists," said Stacey Brady, director of marketing and communication for Grand Boulevard. "This new street art festival will feature artists creating their art in real time, and attendees can watch and enjoy their artistic processes. We are excited about restarting our outdoor events in a safe and mindful manner."
The CAA and Grand Boulevard will take every precaution to keep artists, participants, volunteers, staff, and attendees safe throughout the weekend. Masks will be strongly encouraged for the health of everyone involved, and complimentary hand sanitizer and masks will be available to all attendees. Anyone who is ill should stay home.
For more information, visit culturalartsalliance.com/event-details/south-walton-street-art-festival.