Culinary Comfort, Southern Style
Art Smith Gives Back and 'Pays it Forward'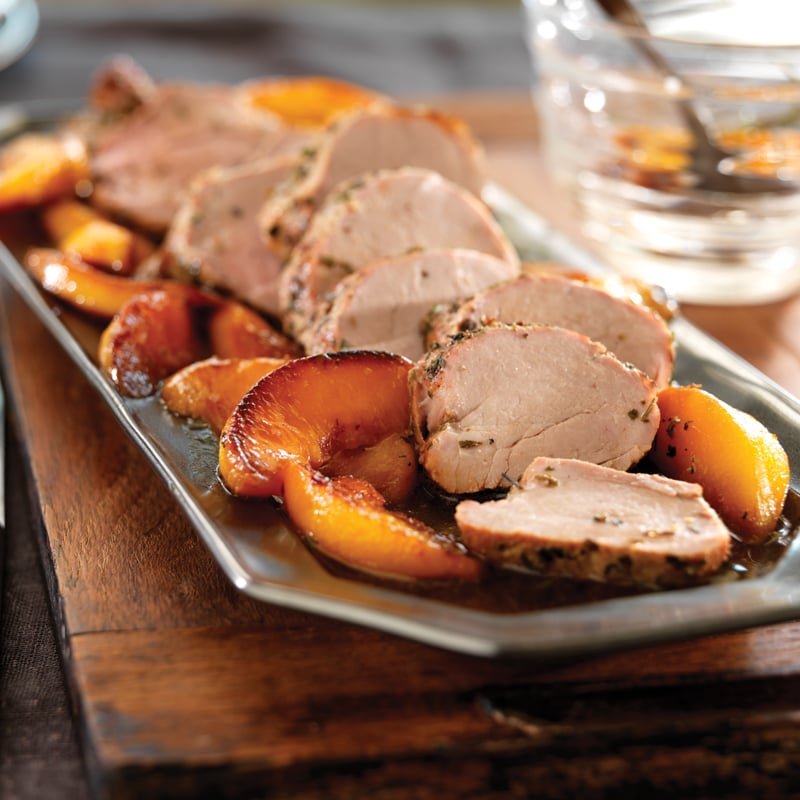 When you think of Southern-style comfort food, "healthy" usually isn't the first word that springs to mind. Once you've read "Art Smith's Healthy Comfort," however, you might rethink your definition of "comfort." Subtitled "How America's Favorite Celebrity Chef Got It Together, Lost Weight, and Reclaimed His Health," the book is part recipe collection and part inspirational coaching.
Stephen Hamilton
Art Smith today who shed 120 pounds and Type 2 diabetes with the more healthful eating he embraces in his new book.
Smith — celebrity chef to stars including Oprah Winfrey, James Beard Award winner, North Florida native and Florida State University alumnus — readily admits that for most of his life, he consoled himself with food in response to life's darts and daggers. But when he was diagnosed with Type 2 diabetes a few years ago, he faced the challenge head-on: He changed his lifestyle, "re-imagined" his favorite foods prepared in a more healthful way and took up running. He lost 120 pounds and, as he says in the book's introduction, "wrestled type 2 diabetes into submission, or at least remission!"
"Like so many people, I ate to combat the negativity and to fill a void. I was around food all day long, so this wasn't too hard, and no one seemed to notice when I packed on the pounds," he wrote. "I was a fat, jovial chef who cooked good-ole-boy Southern food that the world loved."
He doesn't present his latest cookbook as a "diet book," instead saying the recipes focus on healthful whole foods and flavors that contribute to a healthy lifestyle. Friends say his willingness to share with others what worked for him is more than just good business; it's part of Smith's generous nature.
He recalls some friends expressed concern when he decided to open his first restaurant, Camellia Grill, in Tallahassee. When asked if he was sure he knew what he was getting into, "I thought I did, but I didn't," he said. "We wanted it to be a very hipster kind of place, lots of brick and corrugated tin."
Smith has learned a lot since that first venture on Tharpe Street, and he now owns restaurants in Chicago, Washington, D.C., Atlanta and several California locations. He and his spouse, artist Jesus Salgueiro, founded Common Threads in 2003 to teach children about cultural diversity, nutrition and healthy living through the arts and cooking. The chef raised $10,000 for Common Threads when he competed on Bravo TV's hit "Top Chef Masters." Common Threads now has chapters in Chicago, Miami, Los Angeles and Washington, and Smith and Salgueiro are opening the first rural chapter in Jasper, Fla., Smith's hometown.
He has also supported Goodwood Museum & Gardens over the years, from the very first fundraiser under a huge pink tent on the front lawn in the early 1990s through the antique shows in the early 2000s. He first got to know Goodwood when he was an FSU student in the '70s and '80s, back in the day when its last owner, Tom Hood, was still living in the main house and renting out the cottages on the property. "The place was kind of creepy back then. It wasn't in very good shape," Smith recalled. "Now, just look at it!" 
 Smith says Goodwood is more than a pretty place that's a prop for weddings. "It's a place where history was created," he said. "We want the little ones to love this place as much as the big ones, because ultimately they are the ones who will be called upon to support and preserve it."
Roasted Sweet Potato and Ginger Soup
Serves 6
For the soup
2 medium sweet potatoes
2 tablespoons extra-virgin olive oil
1 medium yellow onion, cut into small dice
2 tablespoons minced fresh ginger
1 jalapeño pepper, seeded and minced
2 teaspoons ground coriander
½ teaspoon ground nutmeg
4 cups low-sodium chicken stock or water
Salt
For the garnish
2 green onions, root ends removed, finely chopped
METHOD  
Preheat the oven to 450 degrees. Poke the sweet potatoes with a fork, wrap in aluminum foil and bake in the oven for one hour. Remove from the oven and let cool to room temperature. Cut the sweet potatoes in half, and scrape out the flesh. Heat the oil over medium heat in a large Dutch oven or heavy soup pot. Add the onions and ginger and cook over medium heat, stirring occasionally, for five minutes or until the onions are translucent. Add the jalapeño, coriander and nutmeg and cook for three minutes or until fragrant. Add the roasted sweet potato flesh and stock to the pot. Simmer for 10 minutes. Remove from heat and puree with a handheld immersion blender or in a food processor until smooth. Season with salt.
ASSEMBLY  
Divide the soup among six serving bowls and sprinkle with the green onions.
---
Per serving: 111 calories, 6 grams of fat (1 gram of saturated fat), 0 milligrams of cholesterol, 73 milligrams of sodium, 12 grams of carbohydrates, 4 grams of sugar, 2 grams of fiber, 4 grams of protein, 22 milligrams of calcium.
Roasted Acorn Squash and Honey  
Serves 4
2 acorn squash (about 1 pound each)
2 tablespoons extra virgin olive oil
¼ teaspoon grated fresh nutmeg
2 tablespoons honey
8 sage leaves, chopped
Salt and freshly ground black pepper
METHOD
Split the squash in half and scrape out the seeds with a spoon. Cut the squash halves into quarters and place in a mixing bowl, leaving the skin on the squash sections. Toss the squash with the olive oil, nutmeg, honey and sage leaves. Lay the squash pieces, cut sides down, on a baking sheet. Bake for 30 to 40 minutes or until the squash flesh begins to turn golden brown and is tender. Season the squash with salt and pepper.
ASSEMBLY
Arrange the squash on a serving platter.
---
Per serving: 108 calories, 5 grams of fat (1 gram saturated fat), 0 milligrams cholesterol, 4 milligrams sodium, 18 grams of carbohydrates, 8 grams of sugar, 2 grams of fiber, 1 gram of protein, 39 milligrams of calcium.
Herb and Mustard-Crusted Pork Tenderloin 
with Roasted Peaches
Serves 4
For the pork
1 pork tenderloin
Salt and freshly ground black pepper
2 tablespoons Dijon mustard
2 tablespoons herbs de Provence
For the peaches
3 peaches
1 tablespoon extra-virgin olive oil
1 sprig rosemary
METHOD
To prepare the pork: Preheat the oven to 425 degrees. Season the pork on all sides with salt and pepper. Rub the mustard completely over the pork and sprinkle it with the herbs de Provence. Place in a roasting pan and roast for 40 to 45 minutes or until the pork reaches an internal temperature of 140 degrees on an instant-read thermometer. Remove from the oven and let rest for 15 minutes before slicing into ½-inch thick pieces. To prepare the peaches: Preheat the oven to 425 degrees. Blanch the peaches in boiling water for 1 minute and immediately shock in a bowl of ice water. Remove and discard the skins. Cut the peaches into eighths. Place the peach slices in an ovenproof pan and drizzle the olive oil over them. Add the rosemary sprig. Cover the pan and roast in the oven for 15 minutes or until the peaches are tender. Discard the rosemary sprig.
ASSEMBLY
Divide the pork among four serving plates, and spoon the roasted peaches over the top.
---
Per serving: 328 calories, 9 grams of fat (2 grams of saturated fat), 147 milligrams of cholesterol, 300 milligrams of sodium,
12 grams of carbohydrates, 9 grams of sugar, 2 grams of fiber,
49 grams of protein, 18 milligrams of calcium.