Cruisin' the Florida Coast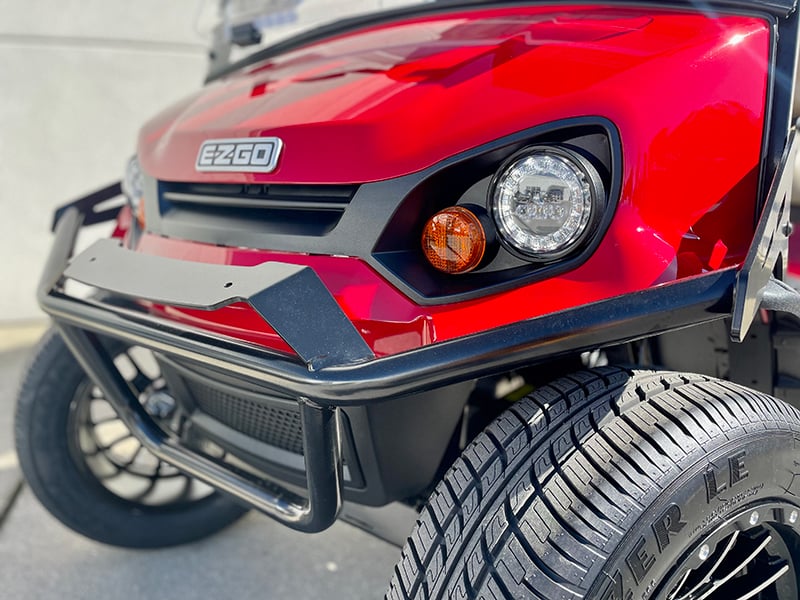 Travel shouldn't be a hassle, especially when you're on coastal time. Since 1972, Dixielectricar has been making easy, breezy, efficient travel possible by way of low speed vehicles.
Dixielectricar has long understood how families operate and how a low speed vehicle can be a welcome alternative to lugging beach chairs for blocks or loading up the car.
A family-owned and operated business, Dixielectricar sells E-Z-GO vehicles exclusively because the company offers the most advanced and refined product on the market. Time-tested, the brand is equal parts luxurious, reliable, comfortable and cutting-edge.
Part of the exceptionalism of these vehicles stems from their parent company, aircraft manufacturer Textron. In 2018, E-Z-GO transitioned to the same motor system as Tesla, a highly efficient, alternating-current system.
With plenty of space for storage, high-quality motors, premium upholstery, LED lighting, USB charging ports and a variety of other customizable amenities, the need for an automobile when simply cruising around the neighborhood is eliminated.
"People really enjoy low speed vehicles, and they are synonymous with a Florida coast lifestyle," said Colin Gorman, vice president of Dixielectricar. "I foresee that the way the area is growing and building that within the next 20-30 years, everything will be completely based around the low speed vehicle lifestyle."
Gorman and his family have owned the business for over 25 years, and as a former urban planning major at Florida State University, he's highly attuned to the Emerald Coast's transportation wants and needs.
At its Santa Rosa Beach, Fort Walton Beach and Panama City Beach locations, the staff customizes your cart for use on the golf course, at the beach or whatever you have in mind.
Gorman acknowledges that an E-Z-GO cart is an investment, one protected by an eight-year warranty and access to a service department for repairs and parts.
"E-Z-GO is a product that has evolved to transcend golf courses to become technical recreation vehicles that offer short-range, fun missions for people," Gorman said. "For many customers, it's the joy of feeling the breeze and the ease of cruising to your local wine bar or market or loading up the kids, the dog and the cooler for a trip to the beach."