Cheers to the First Emerald Coast Spirits Festival
Distillery 98 and the Florida Craft Spirits Association present weekend of spirit samplings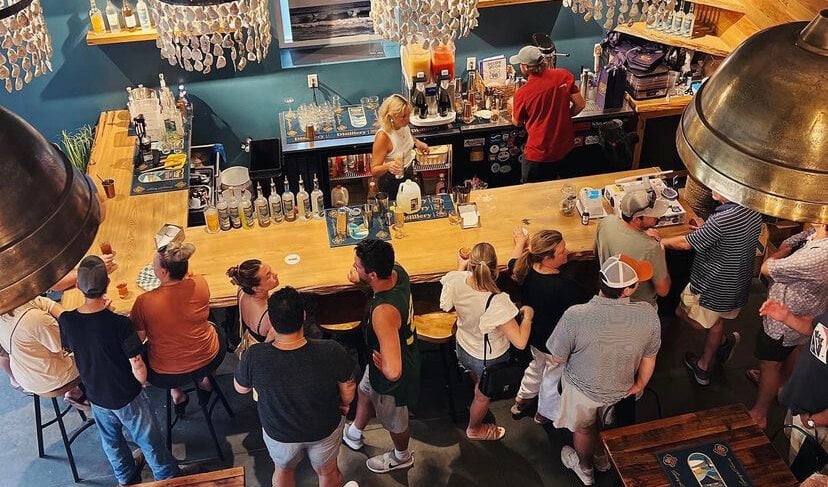 There's something special about drinking local. Whether it's the tried and true vodka distilled in your hometown or a go-to you came across while on vacation. In hosting the first Emerald Coast Spirits Festival, Distillery 98 and the Florida Craft Spirits Association hope each attendee walks away with new favorites.
On Saturday, September 23, from 12 p.m. – 5 p.m., craft distillers from throughout Florida will gather at 30Avenue in Inlet Beach to showcase their products through samplings, batched cocktails and purchasing opportunities through an on-site liquor store.
Palates will be pleased as distillers pour their best in tequila, vodka, gin, rum, whiskey and bourbon.
"This is the ideal opportunity to taste spirits that distillers have spent years crafting into new, innovative and even limited-edition batches," said Ali Diamond, Events Director with Distillery 98. "It's an opportunity to taste, compare and notice the variety of flavors and techniques that make each distiller unique."
Tickets include access to the festival tastings, and a commemorative glass and shirt. In partnering with 30Avenue restaurants, Amici Italian Kitchen, Amigos 30A and Cuvee 30A, attendees can enjoy free samplings.
Throughout the day, live music will be provided by the Will Thompson Band and Certainly So. And Alaqua Animal Refuge will have adoptable dogs on-site who are eager for pets and hopeful to find forever homes.
Years of attending and enjoying the Sunshine Spirits Festival inspired Distillery 98 CEO and co-founder Harrison Holditch to host a similar spirits festival in his own backyard, inaugurating the Emerald Coast Spirits Festival this year. The Sunshine Spirits Festival is coordinated by the Florida Craft Spirits Association, which consists of over 50 Florida distilleries and serves as an industry voice in passing policies and promoting awareness.
All ticket proceeds from the event will go to the Florida Craft Spirits Association to benefit the betterment of small business distilleries and, ultimately, Florida communities. Only the proceeds from bottles sold will benefit individual distilleries.
Holditch views the event as a way for distillers to gather and for the Northwest Florida community to expand their libation options.
"When you think of distilleries, you likely think of Kentucky or Tennessee, but we have access to great, quality spirits right here in Florida," said Holditch. "Not only will you get to taste the spirits, you'll get to meet the makers, the small businesses filled with people who wake up each day with a passion for making others happy with their products."
For those interested in a more intimate experience to meet and mingle with industry titans and local business leaders, Distillery 98 will be hosting a VIP welcome party at their location on the evening of Friday, September 22.
The event will include contributing distilleries from throughout Florida as well as distributors and media, but is open to anyone interested in craft cocktails, bartending or the service industry. There will be exclusive sips and libations concocted by Better Together Beverage using only Florida-based spirits. A VIP ticket includes early access to the Emerald Coast Spirits Festival the following day.
"First and foremost, we want people to have fun and enjoy themselves," said Holditch. "Education is important as well, learning what all goes into making craft spirits. Lastly, I hope people find something new they love. So when they travel Florida, they stop in to visit Tarpon Cellars, Key West Distilling Company, St. Augustine Distillery or any of the other great Florida distillers we will feature."
Tickets go on sale for both the VIP Party and the Emerald Coast Craft Spirits Festival soon. Visit Distillery98.com for more information.