Chan Cox and Robert Montgomery Honored with Market Watch Leaders Alumni Award for Community Service
Wine World partners recognized for work raising millions for charities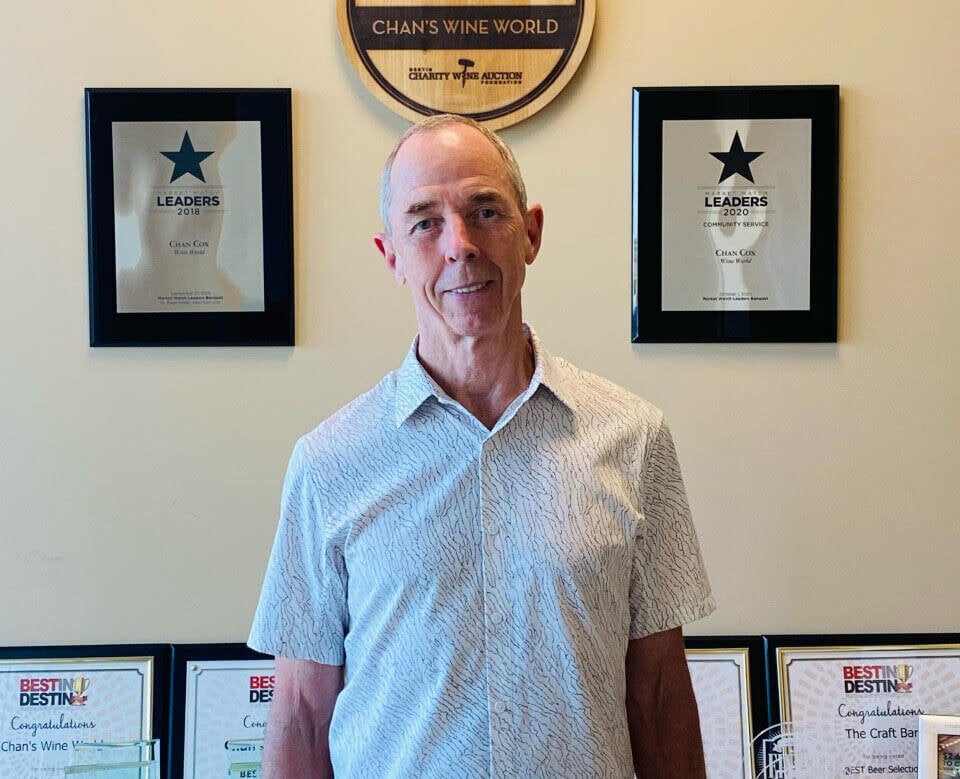 Miramar Beach, Fla., (Oct. 20, 2020) – Wine World founder Chan Cox and business partner Robert Montgomery were honored with the Market Watch Leaders Alumni Award for Community Service in last month. The award is in recognition of the many charitable initiatives the partners have undertaken over the years, resulting in millions of dollars for Northwest Florida charities. 

"We couldn't do these fundraising events for charities without industry support," says Cox, acknowledging the important role that local distributors, wine and spirits companies and their representatives play in the success of these fundraisers. 

Market Watch magazine's prestigious awards pay tribute to the country's most progressive wine, spirits and beer retailers. In 2018 Cox and Montgomery were named Market Watch Leaders, awarded to top retailers in the country. They have five retail stores and eight restaurants under the Wine World banner, located throughout the Florida Panhandle's popular beach communities. 
"Of course, it's not just me doing the work; it's also our staffs, business leaders and all of the volunteers who are dedicated to the success and missions of these important charities," said Cox. 

Cox and Montgomery have been in business together for 25 years, founded Wine World in 2000 and incorporated charity work. Nearly 35 years ago, Chan pioneered wine festivals in the Southeast when he founded the Sandestin Wine Festival in 1986. In 2012, he rebranded the event South Walton Beaches Wine & Food Festival, moved it to Grand Boulevard and made it into a 501-C-3 charity event. The festival proceeds benefit Destin Charity Wine Auction Foundation – also founded by Cox and named one of the top 10 charity auctions in the country by Wine Spectator Magazine for the past seven consecutive years. The Auction has raised and donated more than $21 million to children's charities since 2005. 

The Market Watch Awards are celebrated annually at a black-tie gala in New York City, however; this year's event was cancelled due to COVID-19 precautions.
About Grand Boulevard
Grand Boulevard is the shop, dine, play and stay Town Center located on Northwest Florida's Beaches. Based on the prominent mixed-use architectural model, Grand Boulevard offers a dynamic lifestyle experience with convenient access to a multitude of exclusive shopping and dining options, entertainment, professional services, corporate offices and lodging. Grand Boulevard is a Howard Group and Merchants Retail Partners property. For more information, please call (850) 837-3099 or visit GrandBoulevard.com. 
CONTACT
Stacey Brady
Director of Marketing and Communications
Grand Boulevard at Sandestin
850.837.3099 ext. 203
stacey@grandboulevard.com