Campus Housing will Dramatically Alter Dynamics at FSU PC
GCSC and FSU PC students will experience campus life in a whole new way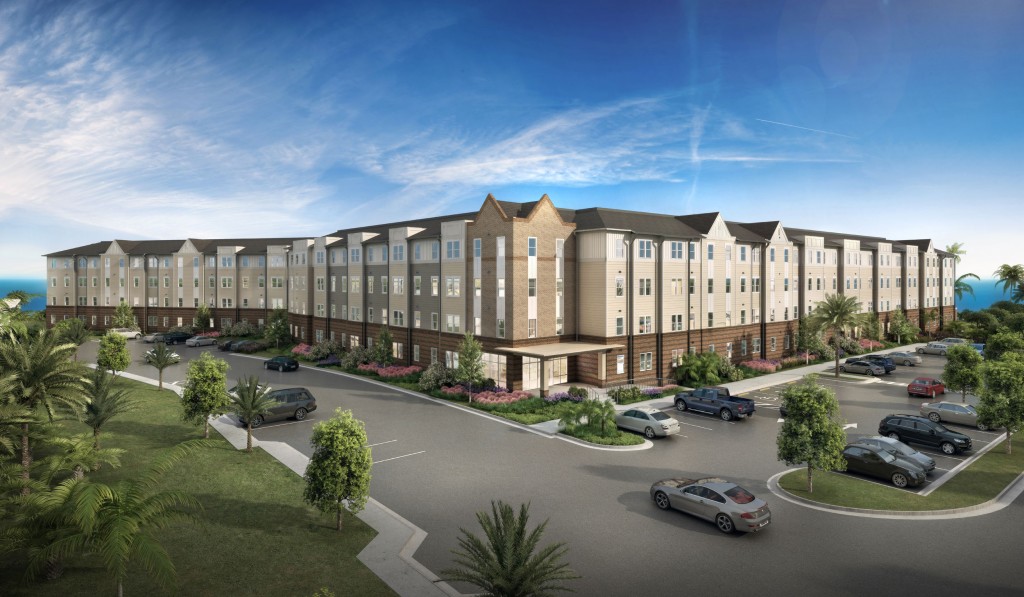 Over my 28-year career in higher education, I have experienced all stages of campus growth and development. Change and increases in enrollment present challenges, particularly for smaller academic institutions, and include financial hurdles, staffing issues and providing for student services. To meet them, efficient and effective processes that work for a larger and more diverse student population are required.
At Savannah State University, I co-led the planning and construction of six new residential facilities, the renovation of three older facilities and the acquisition of an apartment complex. In just two years, Savannah State's enrollment grew from 3,200 to 4,780. In response, we redesigned the student orientation experience, established a student ombudsman office, revamped communications and communication channels, and improved customer service in recruitment, admissions and registration.
While enrollment is important and reflects the goal of making higher education accessible, student success and retention is mission critical. During my time at Radford University in Virginia, we established a new student success and retention office along with a council on student engagement and success to increase retention and facilitate progress toward degree attainment. Student engagement is key to retention, and a number of initiatives were put in place to ensure that those students most at risk of not completing degree requirements received the support they needed to succeed. These actions were taken as part of an initiative to grow enrollment by 2.5 percent.
My professional journey has led me to Florida State University Panama City, which is preparing for transformational growth and development.
A new 380-bed residential housing facility, Seminole Landing, will be completed and ready to receive students on Aug. 18, 2021. Its construction already has changed the campus landscape and elicits a sense of expectation and excitement. The Gulf Coast State College and FSU PC students who will live there will experience campus life in a whole new way. Safe and affordable student housing will attract a more culturally and ethnically diverse student body.
Student services are our No. 1 priority along with providing meaningful campus experiences that foster an environment of inclusivity. We have been preparing for this next phase in our campus's life for the past four years by restructuring student affairs, enrollment management and academic advising; building a strong collaborative relationship with GCSC through the Seminole-Commodore Alliance; and establishing the Dean's Diversity Task Force.
We are working on student health services, a career center and mentorship programs. We've added the FSU PC Promise Scholarship to provide high-achieving, low-income students in our region free tuition and fees. I am also leading initiatives, similar to the ones I led at Radford and Savannah State, that are designed to increase retention; they include the development of living-learning communities and faculty/student events to increase communication and understanding.
The campus has evolved over the past 39 years and continues to evolve in order to remain relevant within the community and region. New programs in mechanical engineering, computer programming, hospitality, entrepreneurship and public health have been added, along with a pre-professional health track for students who aim to go to medical school. Other degree programs have been enhanced. The Nurse Anesthesia Program will confer the campus's first doctoral degrees. Continuing education, outreach programs and certificate options are now available for personal and professional enrichment. FSU PC values its community partners and works closely with military, business and industry leaders to inform and further the interests of Northwest Florida.
We are embarking on a new chapter at FSU PC with tremendous growth possibilities for our campus and area. I have experienced the excitement and challenges of evolving campuses during my career, and I am confident that this campus will meet the challenges ahead successfully, as it has in the past. FSU PC has a rich history of progress and transformation, and I look forward to all of its tomorrows. 
Irvin Clark is the associate dean for student and strategic initiatives at Florida State University Panama City. Learn more about the FSU PC Promise Scholarship and new residential housing by visiting pc.fsu.edu. Or visit the campus at 4750 Collegiate Drive in Panama City.