Bringing the Country Style Home to The Coast
Farmhouse Rules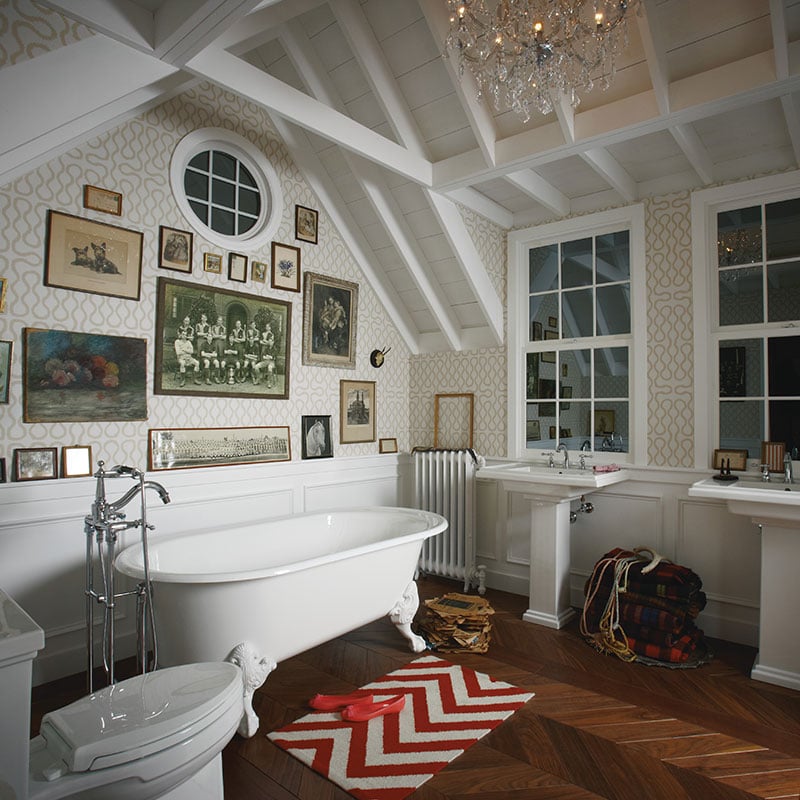 Is country decorating back? No, now it's farmhouse. Sure, the friendliness of the country style is still there, but there's none of the clutter, roosters and dried flowers we remember from Grandma's house. Instead, we have fresh, drool-worthy minimalism that fuses vintage and modern, rustic and sleek. It's epitomized in Joanna Gaines' "Fixer Upper" show on HGTV, blogs such as Yvonne Pratt's Stone Gable, catalogs from purveyors like Crate & Barrel and Restoration Hardware, and even glossy magazines usually celebrating high glamour.
Emerald Coast designers call farmhouse a look made in heaven, especially because it's so versatile.
"It adapts to practically any home except the most formal," says Brooke Williams of Lovelace Interiors in Destin. "Condo, bungalow, cottage or ranch, traditional or modern. Farmhouse works anywhere. And it's so easy to achieve."
In celebration of EC Magazine's 15th anniversary, Williams and other design pros have come up with a list of 15 top farmhouse elements but urge you not to change the whole house all at once.
"Let it happen naturally, over time," recommends Susan Henry of Ava's Attic in Miramar Beach. "You can't rush this look. Besides, think of the fun of scouring shops and flea markets for things that warm your heart."