Bring Peace To Your Home With Natural Materials
Add pieces straight from Mother Nature to your abode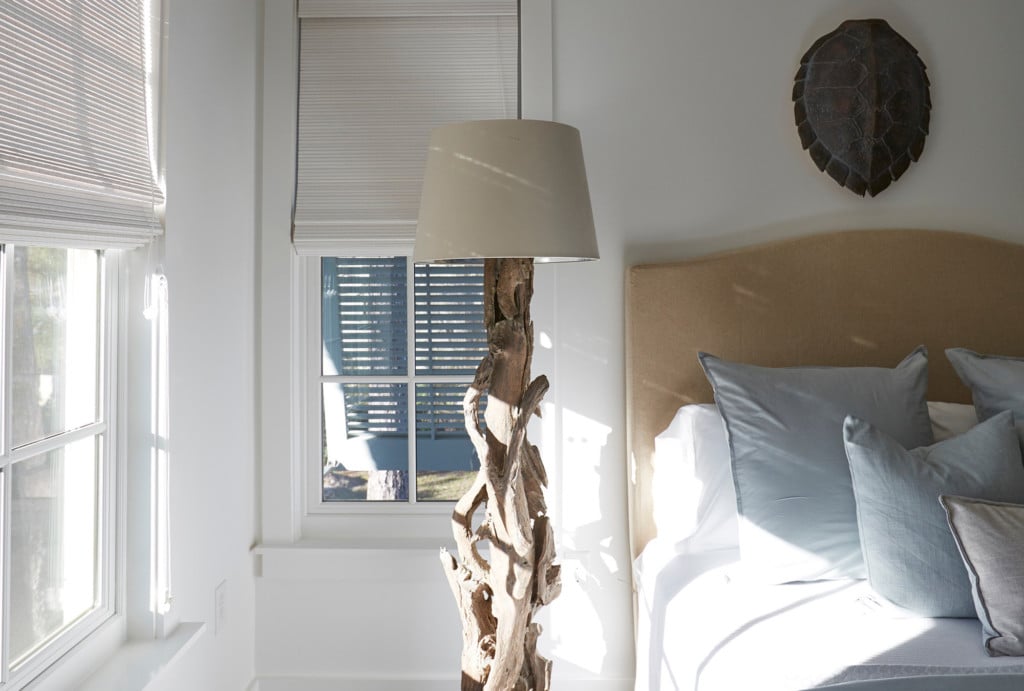 We're constantly on the go. Our smartphones buzz nonstop with notifications, as our eyes glaze over computer screens all day.
Our bodies desperately need a break from the consistent hum of the desktop and dinging of our phones. The constant use of technology has infiltrated our workspace, often leaving us high-strung at the end of the day.
Some people strive to unplug their home from the fast pace technology and link it to the slow rhythms of nature.
If nothing else, they're looking to bring a bit of nature indoors.
"Especially here on the coast, I think that's one of the important things that we do," said Brooks Logan, an interior designer at Lovelace Interiors in Miramar Beach. "When people come here, they're looking to be outside, and they're looking to bring that feeling inside."
Experts certainly understand why.
"By our very nature and origins as human beings, people generally react positively toward objects and surfaces that remind us of the natural environment," says Dr. Jill Pable, professor of interior design at Florida State University. "There's a name for this."
It's called biophilia, which Pable defines as "our natural tendency to interact or associate ourselves with nature."
Researchers point to biophilia for its crucial role in our mental and emotional health.
For many, our homes provide our "safe space," giving us a sense of stability.
That leads us to another term: biophilic design, which "seeks to connect our inherent need to affiliate with nature in the modern built environment," Stephen R. Kellert wrote in a 2015 article for Metropolis magazine.
Through the addition of components from the natural world, you can make such a connection in your home.
One strategy: Decorate with more artisan fixtures and fewer synthetic materials.
Dr. Pable says she recommends materials close to their natural state that can reference the beauty of nature, such as cork flooring, wood furnishings and millwork.
She adds: "Frank Lloyd Wright is known for his homes that were constructed from bricks made right on the home's site using local sand."
Some interior designers suggest using tree stumps for different types of tables. One stump can function as a side table, a small cluster of stumps as a coffee table.
Logan, of Lovelace Interiors, mentioned the furniture style known as live edge, in which the natural edge of the wood remains in the design.
She says she's also seeing a lot of reclaimed wood in furniture, including in chests, tables and bedroom pieces. "That's very popular in this area," she said.
Easy to get in this area are coral, shells and other objects that wash up on the beach.
"I find pieces of driftwood," Logan said. "I love to pick them up, already washed and worn. I'll lay those up on shelves and bring a natural feel."
Indoor plants provide a practical and aesthetically pleasing way to create a natural shift in your home. Looking at plants and greenery makes us more relaxed.
Even if you don't consider yourself the best plant caretaker, many options require little attention. Succulents and windowsill gardens are trendy for this purpose.
Additionally, plants keep the air clean. While releasing oxygen and lowering carbon dioxide in the air, they are simultaneously reducing toxins in your space.
Natural light is another possible addition to the home. It improves our vitamin D levels — an essential nutrient that supports bone growth and other important bodily functions. It also can help with seasonal depression, acting as a natural booster of spirits.
So think about the size and location of your windows.
Turn off those fluorescents and open up those curtains to let some sunshine in. Hanging mirrors can reflect sunlight, brighten a room and make the space seem bigger. Even art containing warm colors that emulate natural lighting can produce this effect.
Filling your home with soothing materials designed to mimic nature ensures a sense of relaxation.