Between the Layers Opening Reception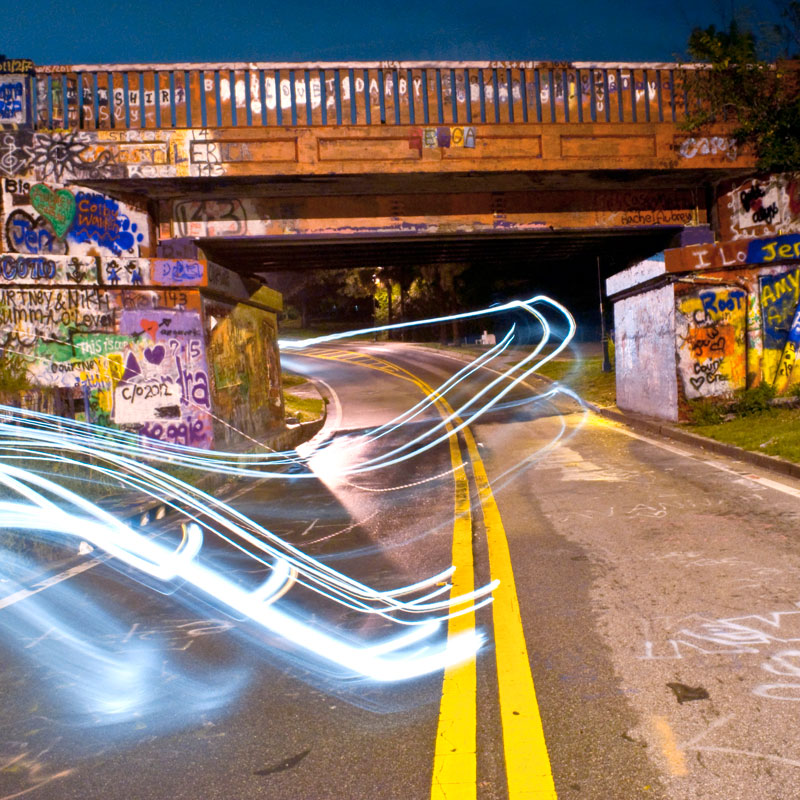 Street art, graffiti, urban art … no matter what you call it, art is everywhere and can be very beautiful. It's even become a name for an iconic piece of architecture in Pensacola. The 17th Avenue train trestle, or Graffiti Bridge as many locals call it, has been transformed through the lens of local artist Rachel Pongetti's camera and now you can see it at the Pensacola Museum of Art.
Pensacola resident and photographer Pongetti photographed the legendary Graffiti Bridge for 365 days during 2011. Here, she transformed the way we look at the bridge through creativity and perseverance. Pongetti is an MFA photography graduate of the Savannah College of Art & Design and former instructor at Pensacola State College and the University of West Florida.
The Pensacola Museum of Art (PMA) presents Between the Layers from April 17 to June 13. This exhibition explores Pongetti's imagery and the ever-changing image of this Pensacola landmark. The exhibition, in partnership with First City Arts Center (FCAC), will also include live graffiti demonstrations, artist-led gallery talks and more.
The opening reception is Friday, April 17 from 5:30 p.m. to 9 p.m. You can also see the Artist Talk on Thursday, April 23 at 6 p.m. Admission is $7 for adults, $5 for children 17 and under, military and seniors and free for museum members. For more information on the exhibition and complete event listings, visit the museum's website or FCAC's website.