Best of the Emerald Coast Awards Ceremony
Smaller scale in 2021, but with big community heart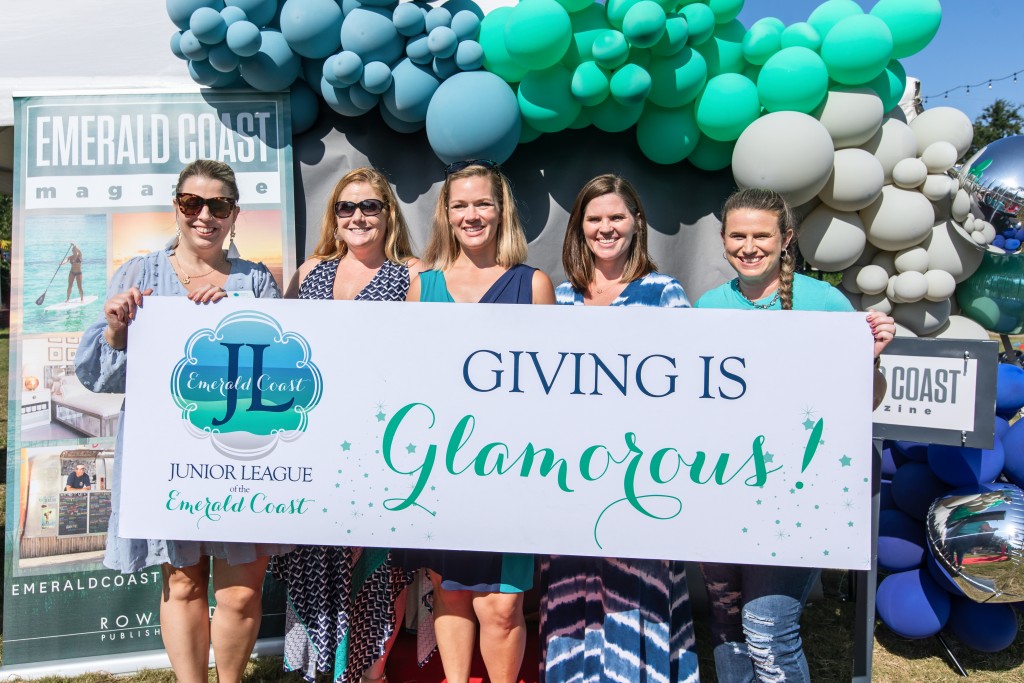 The scene was set — a warm, fall Saturday in Grand Park at Grand Boulevard — as the main characters arrived to receive their award as one of 2021's Best of the Emerald Coast.
On Saturday, Oct. 16, an emerald-hued balloon backdrop framed the red-carpet stage at the farmers market and greeted winners in 100 categories as chosen by the readers of Emerald Coast Magazine.
Winners arrived decked out for their close-ups — Lovelace Interiors came completely color coordinated — and many businesses proudly displayed their brands on embroidered shirts, such as Bit-Wizards and Kona Ice. Land•Air•Sea Productions took photos and recorded video remarks from the lucky winners.
Kathryn Egan, president of the Junior League of the Emerald Coast, and other JLEC members checked in winners while sharing their signature project, the Child Clothing Project, which provides brand new clothing and basic needs for over 400 children throughout Okaloosa and Walton county elementary schools. They also promoted their virtual silent auction, which began the following day.
A QR code was on display that directed guests to the JLEC website where they could donate and learn more about the JLEC and their community initiatives. Emerald Coast Magazine has long supported the JLEC's efforts and was grateful to partner with the JLEC for this year's Give Your Best campaign. For details on how you can Give Your Best, please visit EmeraldCoastMagazine.com/best-of-the-emerald-coast.
While circumstances prevented gathering together for a Best of the Emerald Coast event this year, the award pickup still allowed celebration and a sense of community as onlookers cheered winners on with excitement.
"Emerald Coast Magazine is all about sharing the compelling stories of the people, places and things that give this area personality and a sense of place," said Zandra Wolfgram, Emerald Coast Magazine's director of marketing. "Best of the Emerald Coast is all about celebrating who our readers say are the best of the best of those people, places and things."
To see all the images, video highlights and the complete list of winners, visit
emeraldcoastmagazine.com/best-of-the-emerald-coast