South Walton Beaches Wine & Food Festival Shakes Things Up With Cocktail Competition
First-ever Golden Shaker Award will be presented at Craft Beer & Spirits Jam on April 22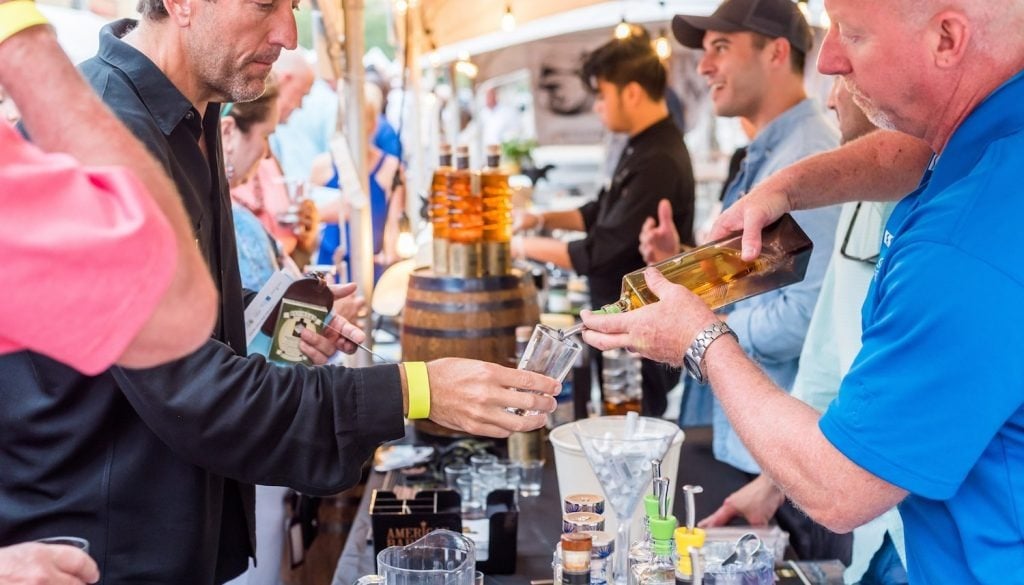 Long has the South Walton Beaches Wine & Food Festival been known for sipping and swilling. This year shaking and stirring will be added as part of the first Best Craft Cocktail Bartender Competition.
The winners will earn the coveted Golden Shaker Award.
The inaugural Best Craft Cocktail Bartender Competition event will take place as part of the Craft Beer & Spirits Jam on Friday, April 22 in Grand Boulevard in Miramar Beach. 100 VIP tickets will be sold to the competition, giving ticketholders the ability to taste each participating bartenders' original creations and then cast their vote.
Contenders include Justin Wilson (Down Island Gulf Seafood), Kyle Walter (Beach Camp Brew Pub), Michael Jones (The Craft Bar), Tatiana Rotari (Pescado), Slayde Martin (Pescado), Sean Merideth (The Grove 30A), Corey Jordan (Shades Bar and Grill), Nate Simmons (Union Public House), Nicole Greenwell (George Bistro & Bar), Jacob Mata (The Well Floridian Cocktail Lounge), Kait Burke (Emeril's Coastal) and Maggie White (Slick Lips Seafood & Oyster House.
The judging ticket includes a souvenir glass, judge's lanyard, and a taste of 12 different cocktails curated by bartenders from throughout the Panhandle and beyond.
The tasting and subsequent judging of Judge's Best In Show will be held from 5-6 p.m., and then attendees can stay to enjoy the Craft Beer and Spirits Jam when general admission attendees are welcome from 6-9 p.m.
Celebrity bartender Jarrett Holborough, an award-winning mixologist and influencer, will be one of the featured bartenders making a creative cocktail that can be voted on in the People's Choice award. You can find Holborough on social media or behind the bar at Atlanta's 12 Cocktail Bar, a premier cocktail destination.
All attendees can vote for the People's Choice judging, which will take place from 6-7:30 p.m. The Judge's Best of Show, People's Choice, Best Gin Cocktail, Best Whiskey Cocktail and Best Tequila Cocktail winners will be announced at 8 p.m.
Best in Show will be awarded a $1,000 cash prize and the Golden Shaker trophy. The People's Choice Award includes a $500 cash prize and a trophy. Those in the best cocktail categories will receive $300 swag bags.
Throughout the night, attendees can enjoy craft beers, spirits and food with the opportunity to meet the brewers, distillers and chefs. Live music will further enhance the experience.
The South Walton Beaches Wine & Food Festival occurring April 21-24 is a celebration of the winemakers, distillers, brewmasters and chefs who enliven our tastebuds and senses. All proceeds from the weekend benefit the Destin Charity Wine Auction Foundation supporting children's charities throughout Northwest Florida.