Banana Bart's Owners Still Living the Dream
Nearly 35, Destin's oldest retail shop is still fabulously funky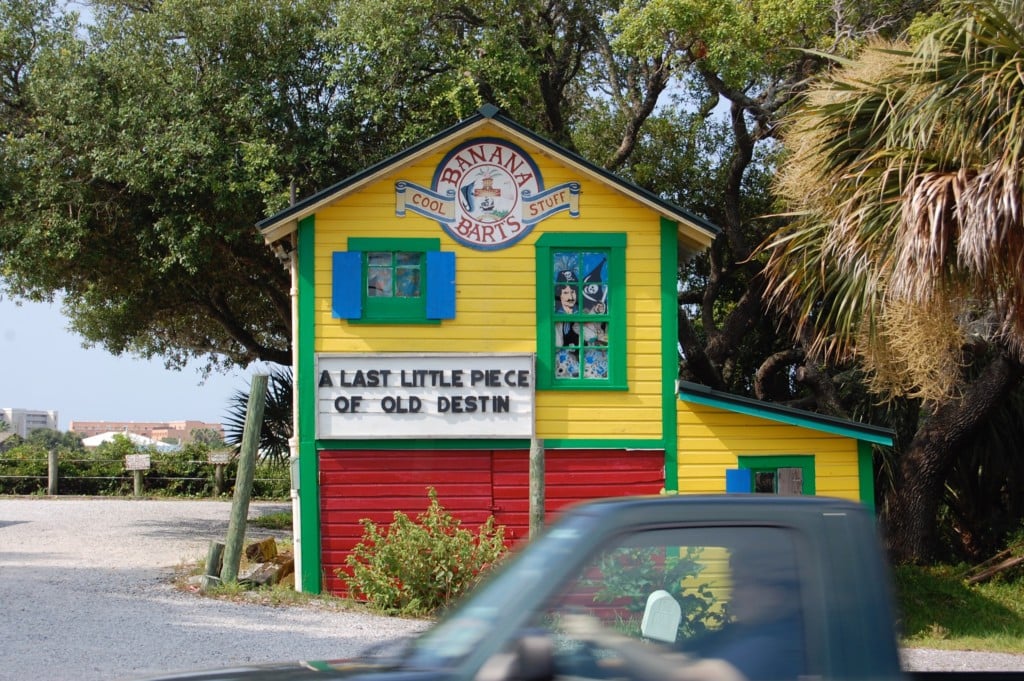 The first vacation house in Destin built in the 1930s is home to Banana Bart's, a tiny beatnik shop with an eclectic mix of funky jewelry, souvenir keepsakes and artisan wares — many of which are from the owners' global travels.
Overlooking the Destin Harbor, this curious little shop has been owned and operated by Bart and Anne Coleman in this location since 1993, but the idea for the store dates back to 1985.
The couple, who met while students at the University of Alabama, opened Banana Bart's because there were few retail stores around in the 1980s. "Highway 98 was a two-lane road with parallel parking back then," says Bart.
After three-plus decades in operation as a true independent "mom-and-pop" shop, the Colemans say their dream of living at the beach is still a daily pleasure.
"We like what we do, and we love dealing with happy people who are in a good mood — because they are on vacation" Anne says.
Delightfully eccentric — the original claw tub remains atop the black and white checkered bath tile and serves as a "den" for dozens of plush animals, while an old metal ice box displays magnets — the shop also is affordable, offering a price range to suit anyone's budget.
The trick is deciding what to buy.
According to Anne, there are quite possibly "a gazillion" items to choose from.
But don't look for fancy packaging here.
After all these years, the Colemans still keep things "old school" and tally purchase totals with a pencil and bag items in plain brown paper sacks.
If you are a local, they will take down your mailing address for their once-a-year sales event in November. You will receive a small red postcard in the mail earning you a special discount.