Balance and Purpose Are Key for this Driven Community Leader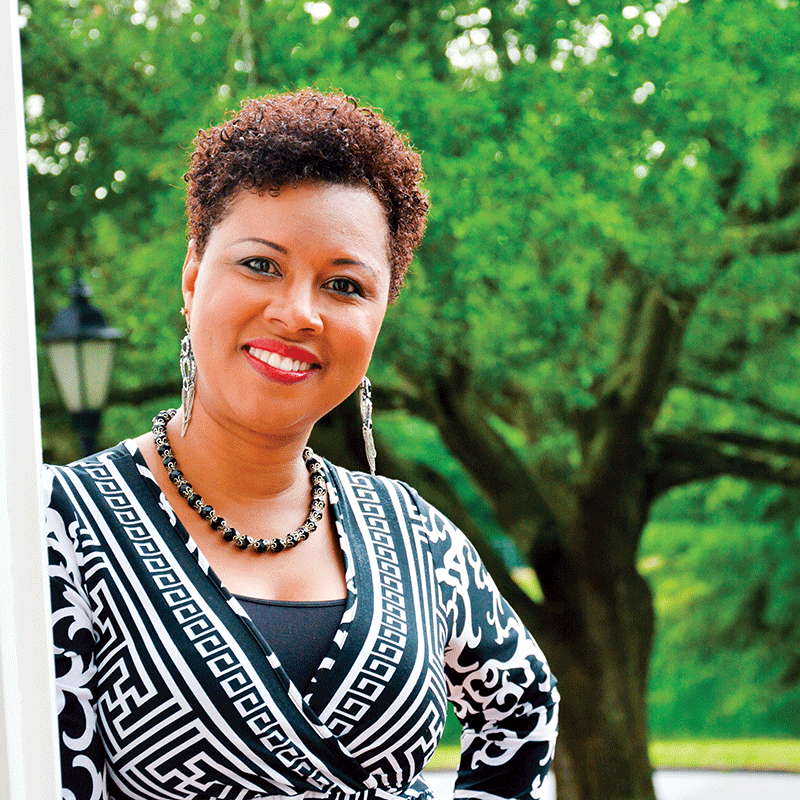 Alicia Booker, a Statesboro, Georgia, native and 10-year resident of Crestview, is the product of her parents' values: "My father has always been business-savvy," she notes. "After he retired, he started his own business. My mother was all about heart — compassion, volunteering, caring."
Alicia Booker
While that combination certainly assists her at work — she is both chairwoman of the board of directors at North Florida Medical Center and president of the Crestview Chamber of Commerce — it also extends into personal time with her three children and their Bichon Frisé, Lina. When she isn't leading the dance ministry at her church, Booker relishes quiet time meditating at the beach.
Her career, family and community leadership keep her busy, but she stays grounded.
"The thing that keeps me going is understanding that I do have a purpose and knowing what that purpose is," Booker says.
The secret to this leader's success is maintaining a healthy outlook on life.
"You have to love what it is that you do, so that it doesn't feel like a job," she says. "When you give yourself up in a leadership or service role, it's important to take time for yourself and replenish so that you don't burn out, and to always have balance."