Backyard Dining
The Grove 30A encourages unwinding in the presence of good food and company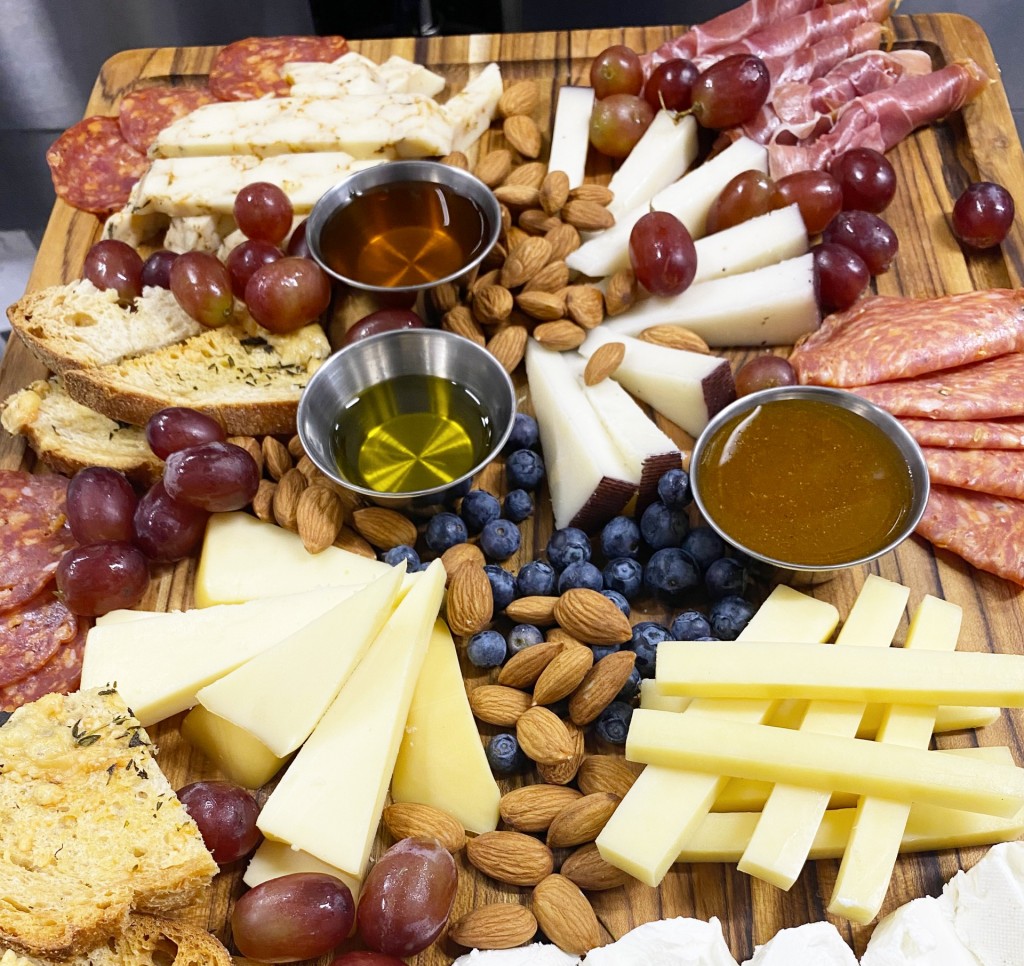 In Northwest Florida, al fresco dining is an option in any season. When you crave a change in outdoor scenery and don't want to do the cooking, The Grove 30A invites guests to their backyard to dine under cabanas and brunch at picnic tables.
"The Grove 30A is a gathering place to get away from reality for a bit and hang out and mingle with new and old friends," said Clint Machamer, owner of The Grove 30A. "It's relaxed and comfortable because it feels just like your own backyard."
The perimeter is lined with cozy cabanas that make for an intimate evening setting made complete with build-your-own charcuterie boards, specialty sandwiches, craft cocktails and an extensive wine list. For lunch or brunch, stake out a picnic table, play some lawn games and munch on burgers, tacos and all variety of breakfast fare. There's also daily live music to accompany every meal.
The Grove Burger — topped with American cheese, arugula, bacon, pickles, tomato jam, Grove burger sauce and a toasted brioche bun branded with the restaurant's logo — is a favorite worth a return trip. The ahi tuna tacos — seared ahi, avocado, cucumber, ginger and toasted sesame on tortillas with wasabi aioli, Sriracha and house-made ponzu — are
another standout.
The staff also takes the time to interact with guests, involving them in the lighthearted and laid-back nature of the restaurant and giving The Grove 30A a home-away-from-home feel.
"Our mission is to serve good food in an environment that makes you want to keep coming back for the ease, familiarity and fun of it all," said Machamer.
THE GROVE 30A
3375 W. County Highway 30A, Santa Rosa Beach  |  (850) 660-1594