Emerald Coast Theatre Company Holds Open Auditions
Auditions for non-equity actors 18+ adults, July 25; Children 9-17, Aug. 13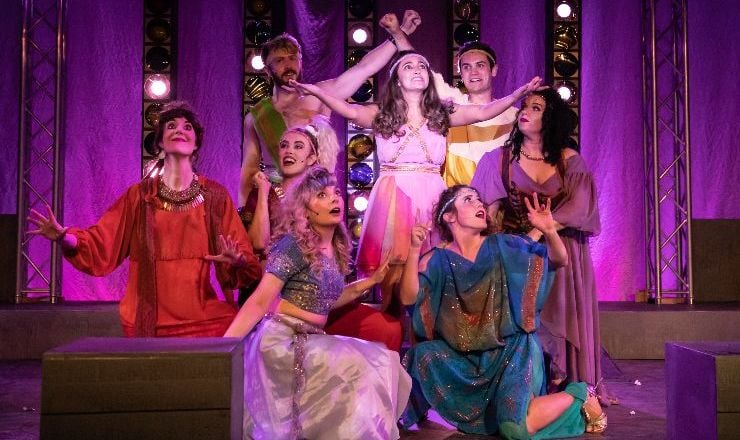 Emerald Coast Theatre Company will be hosting open auditions for the 2022-2023 season.  Show titles, descriptions, and casting information is below.  Auditions for non-equity actors 18 years old and up will be July 25 from 5 to 7 p.m. at Emerald Coast Theatre Company, 560 Grand Boulevard, Suite 200.
Auditions for children 9 through 17 will be held on Saturday, Aug. 13 at 4:30 p.m. to 6:30 p.m. Details about children's auditions will be sent out at a later time.
Doors will open at 4:30 p.m., individual auditions will be held from 5 to 5:45 p.m. and 6 to 6:45 p.m., dance calls will take place at 5:45 p.m. and 6:45 p.m. (only one dance call is required).
Performers should bring a recent headshot, updated resume, audition form (copies provided at the audition), a one-minute comic monologue, and 32 bar selections of two contrasting musical theater songs. The dance audition for Godspell and Best Christmas Pageant can be found here.  A song or the dance call is not required if just auditioning for the nonmusicals, if auditioning for Cat in the Hat, you may be asked by the director to attend the dance call to see how you move.
In-person auditions are preferred.  If you cannot attend, video submissions will be accepted for these shows through July 25 at 4 p.m. Go to emeraldcoasttheatre.org/auditions to complete the audition form and email the form and audition video (including dance audition if auditioning for musicals) to casting@emeraldcoasttheatre.org. Youtube video links of the video audition, pdfs of the resume and audition form, and jpg of the headshot are preferred.
Auditions will take place for Godspell, Dr. Seuss's Cat in the Hat, The Best Christmas Pageant Ever: The Musical, The Odd Couple, The Last 5 Years and Steel Magnolias. Casting will take place for Godspell and Dr. Seuss's Cat in the Hat, all other shows may be cast later in the season and if necessary an additional casting call and/or callbacks may take place closer to the production date.
Also auditioning for cabaret performances, and contract gigs (including holiday carolers and atmosphere improv actors). If just auditioning for Caroling, please sing a holiday carol (a monologue and musical theater audition is not required if only auditioning for caroling).
Non-equity actors only, $200-$300 a week DOE, housing available.
ECTC invites and encourages actors of all races, ethnicities, identities, and abilities to submit an audition.
Pianists will be provided. Please bring sheet music.
A Call For Costume Designers
Emerald Coast Theatre Company is accepting submission for guest costume designers.  Email resume and samples of work and/or website information to anna@emeraldcoasttheatre.org.