Atmosphere: Mimmo's Ristorante Italiano
A second location is set to open this year in Blue Mountain Beach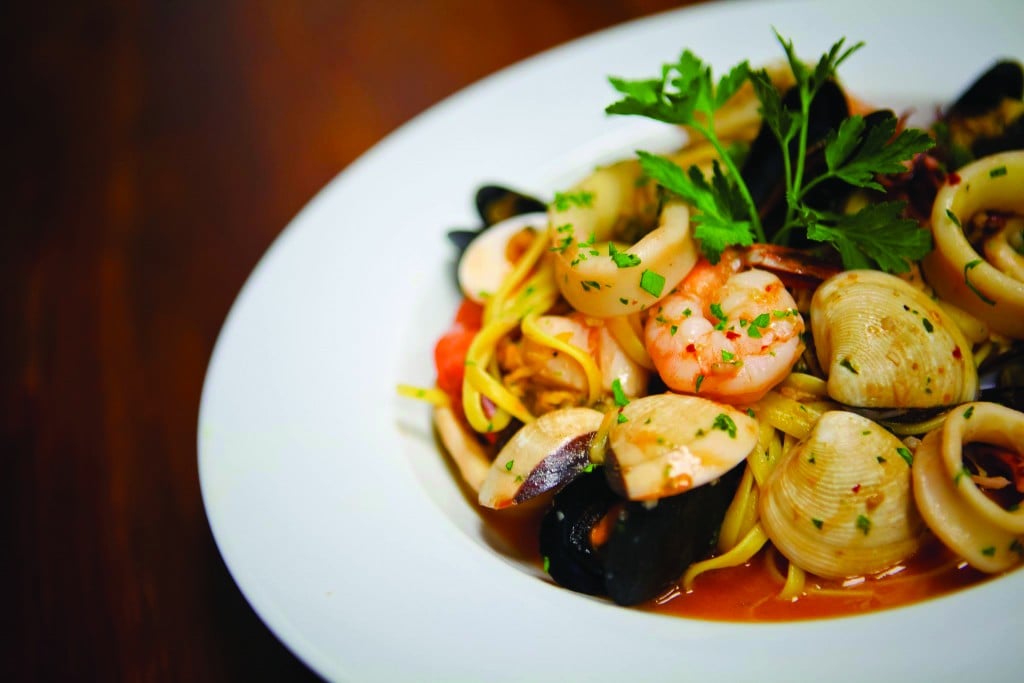 The scent of roasted garlic wafting through the air, a full glass of vino, a rustic atmosphere filled with the warmth of good conversation and even better food — when you dine at Mimmo's Ristorante Italiano, there's a comfort reminiscent of another time, a past peace again made attainable.
What patrons experience is akin to pulling up a chair at the family dinner table of owner Mimmo La Innusa. The menu and the restaurant are modeled after the Sundays he spent in his grandparent's home in Sicily, surrounded by family cooking in the kitchen and sharing a meal at the table.
"I loved watching my grandparents, aunts and uncles creating the best meals for our family and friends," said La Innusa. "I saw how food really brings everyone together. So, I decided to watch and learn. I knew I wanted to explore an opportunity in the culinary world."
La Innusa came to the United States in 2005 with little else than the desire to feed others as he was fed. He began as a partner of Fat Clemenza's in Miramar Beach, and after working there and gaining experience, he decided to open his own restaurant in 2015.
He will open his second location in late 2021 in Blue Mountain Beach. While the quality of the food will remain the same, the building will be a site that La Innusa hopes to become the talk of 30A. The façade will be all white concrete featuring plentiful patio dining, and the stunning interior will boast a space for hosting events.
"Even before purchasing another property, I have been working for eight years to open a second location," said La Innusa. "We've been doing so by building a strong reputation, a successful following and loyal clientele, all of which has made this possible."