Arts Thrive Down by the Bayou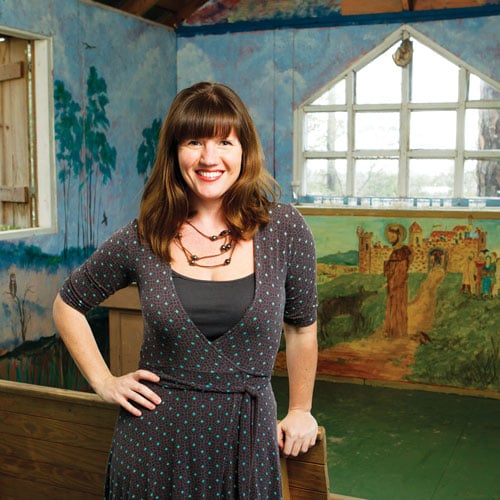 During the turn of the century Hogtown Bayou — nestled on the northern end of County Road 393 in Santa Rosa Beach — was home to a general store, sugar cane syrup factory, cannery, turpentine mills, hotels and other merchants.
Today, the stunning three-acre plot of historic land nestled on the bayou is the new home of the Bayou Arts Center, a public art space, meeting venue and home office to the Cultural Arts Alliance (CAA) led by executive director Jennifer Steele.
In addition to giving grants and scholarships and hosting art classes and workshops, the CAA showcases the talents of local and national artists in its rotating gallery exhibits in the Center. The St. Francis Chapel, which is also on the site, features a panoramic folk-life mural. The CAA might be best known for the art events it stages throughout the community each year, including the upcoming ArtsQuest Fine Arts Festival May 10–13.
"We are excited to welcome the community to our new home and spread awareness of our ongoing programs and classes," says Steele.
The Bayou Arts Center is free and open to the public Monday through Friday from 8 a.m. to 4 p.m.