Art, Music, Food and Fun
MKAF Celebrates 27th Annual Festival of the Arts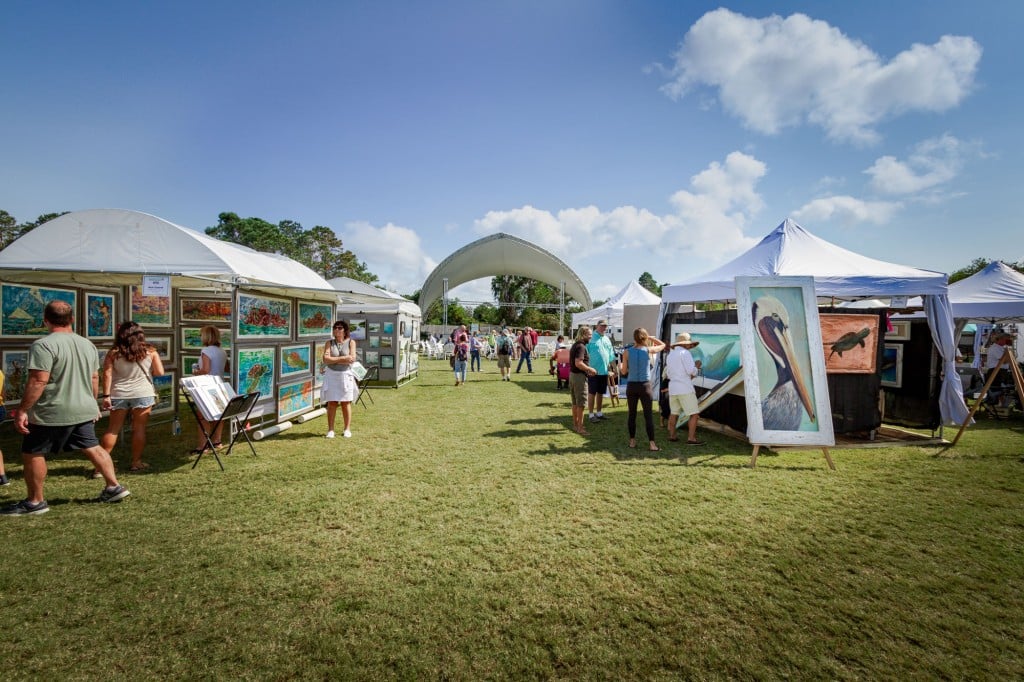 How do you frame up a festive, fall weekend on the Emerald Coast? Come take part in Mattie Kelly Arts Foundation's 27th annual Festival of the Arts.
With new artists taking part, this year's event, set for Saturday, Oct. 29 and Sunday, Oct. 30 at the scenic MKAF Cultural Arts Village in Destin, again promises to be a true celebration of art, music, food and fun.
One of the Southeast's premier art festivals, the two-day signature event features exhibits of nearly 100 artists from the U.S. as well as Europe showcasing a diverse palette of artistic styles in 18 different art mediums from oil, watercolor and glass art paintings to clay pottery, ceramics, metal sculpture, mixed media, jewelry art and much more.
Art lovers of all ages can watch Plein Air artists painting the landscape live, artists demonstrating their techniques in their tented booths, browse art from dozens of emerging new and student artists, and get hands-on in the interactive Kids ArtStop station.
Beyond the visual arts, the festival will feature two days of continuous live music and a sampling of the local culinary arts scene. Entertaining street performers, lively art drawings and the sale of colorful keepsake souvenirs — all create a family-friendly festival.
Esteemed judges will award $10,000 in artist prizes in the juried and collaborative art categories. On Saturday, festivalgoers are invited to vote for the People's Choice Artist Award by casting a ballot located at the main festival entrance.
One not-to-miss feature is the Collaborative Art Exhibit, which showcases the work of student and adult artists competing for the McIlroy Award.
Six sensational local and regional musicians and bands will perform live throughout the weekend on stage at the Dugas Pavilion.
The festival celebrates the art of dining, too. Foodies will enjoy samplings of savory cuisine and sweet bites from area restaurants and caterers along with adult beverages in the wine bar and beer garden. Gather with family and friends to enjoy your meal seated at tables al fresco while taking in the festival scene and listening to the stellar music lineup.
Festival producer Deb Nissley guarantees there will be plenty of new surprises to enjoy. As for advice on how best to enjoy the festival, she says, "Plan to spend the day, and come prepared to see a lot of great art, hear great music, enjoy the outdoors and meet talented artists."
The festival is open to the public and runs Saturday from 9 a.m. to 5 p.m. and Sunday 10 a.m. to 4 p.m. Daily admission is free! Proceeds from MKAF cultural events help fund ArtsReach — MKAF's arts education community outreach programs serving K-12 students, children and adults with special needs, and the military community along the Emerald Coast.
For more details follow MKAF on social media channels and visit MKAF.org.
---
Mattie Kelly Arts Foundation
4323 Commons Drive West, Destin  |  (850) 650-2226  |  MKAF.org
---