Aquarium Keeps Mission Alive
Jack Rudloe delivers livestreamed lessons on the marine environment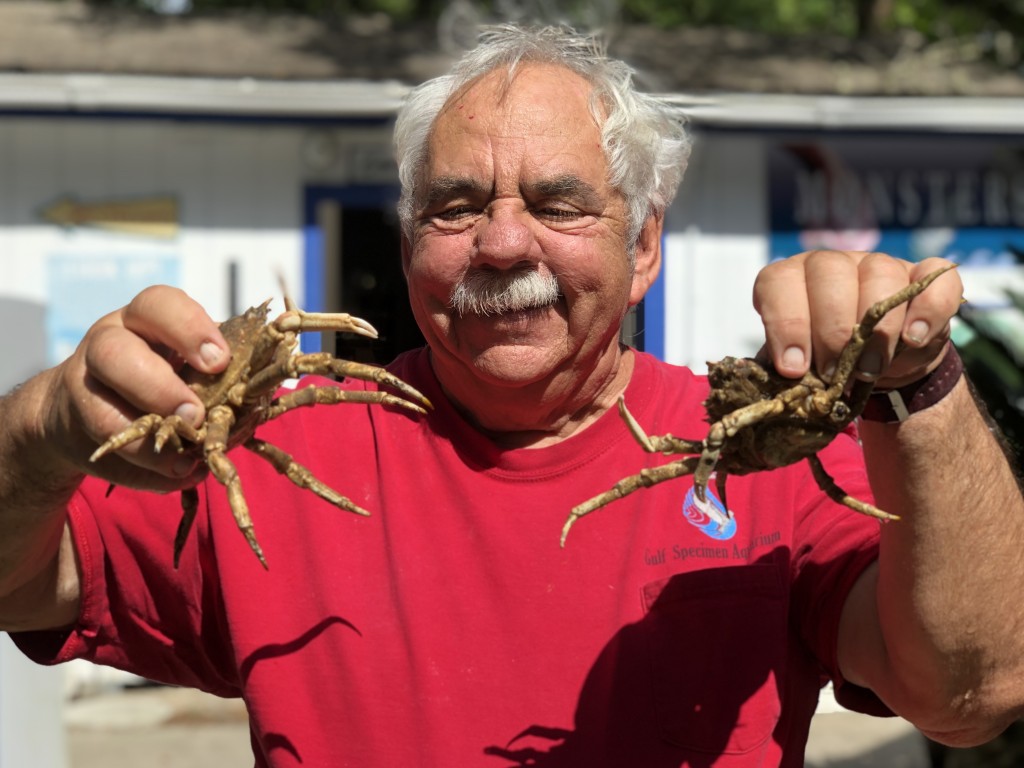 The Gulf Specimen Marine Lab in the persons of founder Jack Rudloe and biologist Leslie Breland are livestreaming on Facebook marine biology classes and discussions of the marine environment.
In so doing, Rudloe is keeping alive his educational mission and that of his aquarium, located on the Gulf Coast at Panacea. The pandemic, meanwhile, has resulted in the closure of the aquarium, the suspension of student field trips to the display and the idling of Rudloe's marine specimen supply business.
Breland, who serves as Gulf Specimen's volunteer coordinator, has been a marine biologist for 40 years. She made a study of blue crabs and formerly taught classes in the Florida Keys. She became interested in Rudloe's work after reading his book, The Erotic Ocean.
"Her science is solid," Rudloe said and that, from him, is high praise.
Upcoming livestream presentations include the following:
Wednesday, April 22, 3 p.m. Rudloe Ramblings: The Living Dock
Friday, April 24, 11 a.m. The Living Fossils: Horseshoe Crabs
Wednesday, April 29, 3 p.m. Rudloe Ramblings: The Wilderness Coast 
Friday, May 1, 11 a.m. Spectacular Shells and Snails 
Friday, May 8, 11 a.m. The Slow Predators: Seahorses