Apple Pie Perfection
Delectable dessert wafts us away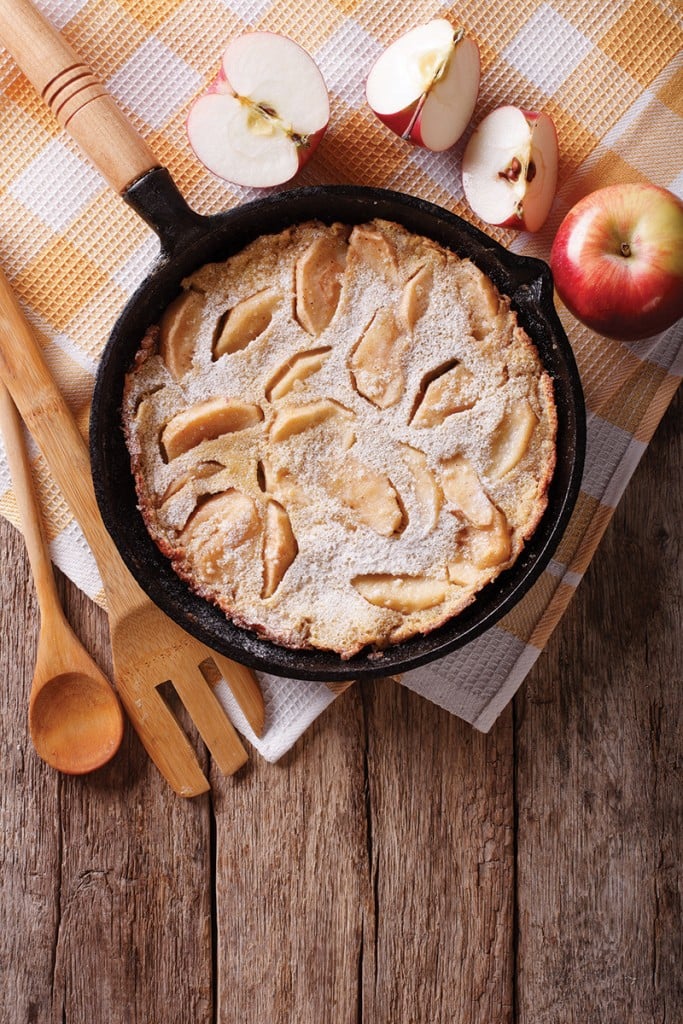 When it comes to fall flavors, pumpkin seems to overwhelmingly take the No. 1 spot. However, there is a contender that might eclipse the orange orb, and it's apple pie.
"Out of our nine flavors, apple pie is a top seller as we move toward fall," said Julie Gunn, the owner of the Buttermilk Sky Pie Shop at Pier Park in Panama City Beach. "It's even higher than pumpkin."
Gunn says at her shop they use Granny Smith apples that provide an optimal mix of sweetness and tartness, but no matter how you slice it, apple pie is a delectable dessert. Despite fancier flavors emerging from ovens nowadays, the apple pie is still the favorite in the United States, according to a Harris Poll.
As American as we like to think apple pies are, it turns out that they didn't originate in America. Many of our fruits and vegetables originated in Asia and Europe. Jamestown settlers brought apple cuttings and seeds because the only apples the early settlers found in the United States were crab apples.
"In fact, the first recorded recipe for apple pie was written in England in 1381 and called for figs, raisins, pears, saffron and spices," said chef and cooking teacher Millie Kelsey-Smith, who is from Northampton, England, and now resides in Northwest Florida.
Apple pies won over Americans as advertisers touted the dessert in the early 1900s. The pie's place in our culinary world was well-established in the 1940s when fighting "for mom and apple pie" became a common refrain among World War II soldiers.
Apple type makes a difference.
Kelsey-Smith favors Bramley apples, which are from the United Kingdom, but a close second are Granny Smith apples, preferred by pie shop owner Gunn.
---
Apple Pancakes AKA Dutch Baby
Recipe from Julie Gunn
Ingredients
4 eggs

½ cup all-purpose flour

1 tablespoon sugar

½ teaspoon baking powder

1 pinch salt

1 cup milk

1 teaspoon vanilla extract

2 tablespoons unsalted butter, melted

¼ teaspoon ground nutmeg

¼ cup unsalted butter

½ cup white sugar, divided in two parts

½ teaspoon ground cinnamon

1 teaspoon ground nutmeg

1 large tart apple (peeled, cored, thinly sliced)
Instructions
Combine eggs, flour, 1 tablespoon sugar, baking powder and salt in a bowl. Gradually add milk, stirring constantly. Next, add vanilla, melted butter and ½ teaspoon nutmeg. Let batter stand for 30 minutes or overnight. Preheat oven to 425 degrees. Melt butter in 10-inch oven-proof skillet. Brush melted butter up sides of the pan. Combing ¼ cup sugar, cinnamon and ½ teaspoon nutmeg in a small bowl. Sprinkle over butter in a skillet. Line the pan with apple slices, and sprinkle the remaining ¼ cup of sugar over apples. Place pan over medium-high heat until bubbling. Gently pour batter over apples. Bake at 425 degrees for 15 minutes. Reduce heat to 375 degrees and bake 10 more minutes, then slide onto a serving plate to cool.
---
Apple Crisp
Recipe from Julie Gunn
Ingredients
2½ cups apples (peeled, cored and sliced)

1 cup all-purpose flour

1 cup sugar

½ teaspoon cinnamon (ground)

¼ teaspoon salt

½ cup butter (unsalted, softened)
Instructions
Preheat oven to 375 degrees. Lightly grease an 8-inch square baking dish. Arrange apples evenly in the baking dish. Sift flour, sugar, cinnamon and salt in a bowl. Cut in butter, using a pastry blender or 2 knives, until the mixture resembles coarse cornmeal. Sprinkle over apples. Bake in preheated oven 40–45 minutes until topping is golden. Cool slightly and serve.