Broadway Performer Amy Hamel to Direct Emerald Coast Theatre Company's 'Greece'
Amy Hamel will helm the Summer Musical Theatre Intensive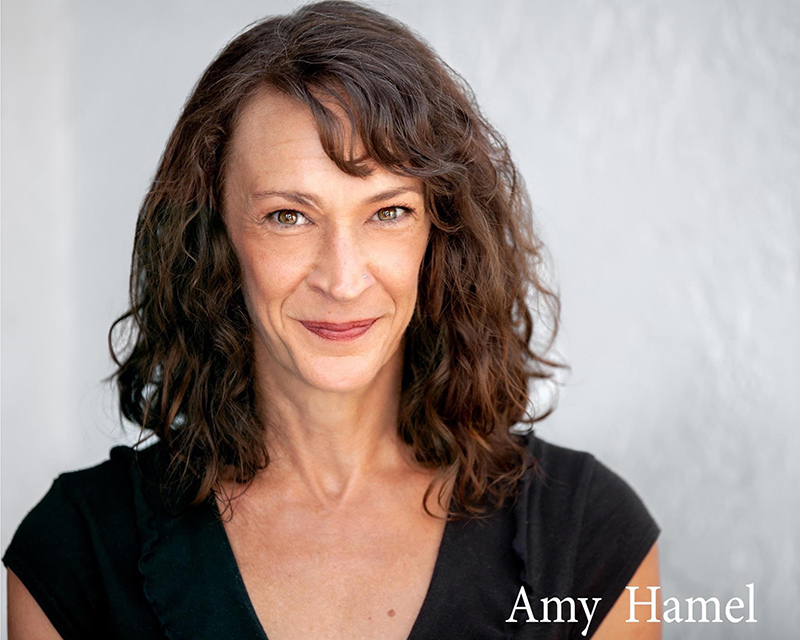 Emerald Coast Theatre Company (ECTC) is thrilled to announce the appointment of esteemed Broadway performer Amy Hamel as the director for their upcoming Musical Theatre Intensive production of Grease (High School Version).
Amy Hamel, renowned for her exceptional talent and extensive experience on Broadway, will bring her expertise and passion to the creative helm of ECTC's Musical Theatre Intensive. As director, Hamel will guide aspiring young performers through an intensive program, providing invaluable mentorship and insights to shape a vibrant and dynamic production.
Originally from West Palm Beach Florida, Hamel trained as a classical ballerina with Ballet Florida, received her BA in Theatre Arts from Palm Beach Atlantic University (where she went to school with Nathanael Fisher, ECTC's Producing Artistic Director), and upon graduation went on to tour with the IV National Tour of Cats as "Demeter" and dance captain. She then had the honor of receiving four different contracts with the Broadway company of Cats, until the show's historic closing, September 10, 2000, where she played the role of "Tantomile". As a veteran of the Broadway stage, Amy Hamel has graced renowned venues such as the Richard Rodgers Theatre, the Gershwin Theatre, and the Imperial Theatre, among others. With an illustrious career spanning over two decades, Hamel has honed her craft in some of the most celebrated productions, including Chicago, A Chorus Line, and West Side Story. Her experience and artistic vision will undoubtedly elevate the caliber of ECTC's Musical Theatre Intensive.
"We are delighted to welcome Amy Hamel as the director for Grease" said Nathanael Fisher, producing artistic director of Emerald Coast Theatre Company. "Amy's wealth of experience and exceptional talent will inspire and empower our young performers, enabling them to bring this iconic musical to life with renewed energy and creativity. We are confident that her direction will lead to an extraordinary production that will captivate audiences and showcase the immense talent of our educational theatre programs."
This youthful adaptation of the beloved classic celebrates the energy, spirit, and challenges of high school life, resonating with both young and old alike. The Musical Theatre Intensive: Grease is for students grades 6–12, the tuition is $1,025 (payment plans and scholarships are available) and takes place July 10–30 at ECTC in Grand Boulevard.
Emerald Coast Theatre Company is also offering many other camps for ages K-12 at their main campus location in Grand Boulevard. In addition, a one week Alice in Wonderland camp will be offered at two satellite campuses including the Florida Chautauqua Theatre in DeFuniak Springs June 12–16 and Gulf Coast State College in Panama City June 26–30, with a tuition cost of $285. This is a non-musical, fun-filled adventure down the rabbit hole with lots of fun parts for boys and girls!! Monday—Friday with final performance on the last Friday of camp at 2 p.m.
ECTC is also offering a one week Monday—Friday Camp Showtime: Disney Dreams at Seaside Neighborhood School with a tuition cost of $250, July 10–14. Come act, sing, and dance your heart out to popular Broadway Disney show tunes as we learn simple choreography to some of the most popular musical numbers. Watch out parents—we'll WOW you with a performance on the last day of camp!
To register for ECTC's 2023 Summer Theatre Education classes, visit www.emeraldcoasttheatre.org. View the summer camp promotional video on Youtube: