Allen Cotton is Back in the Biz
Restaurateur realizes a dream to return to his roots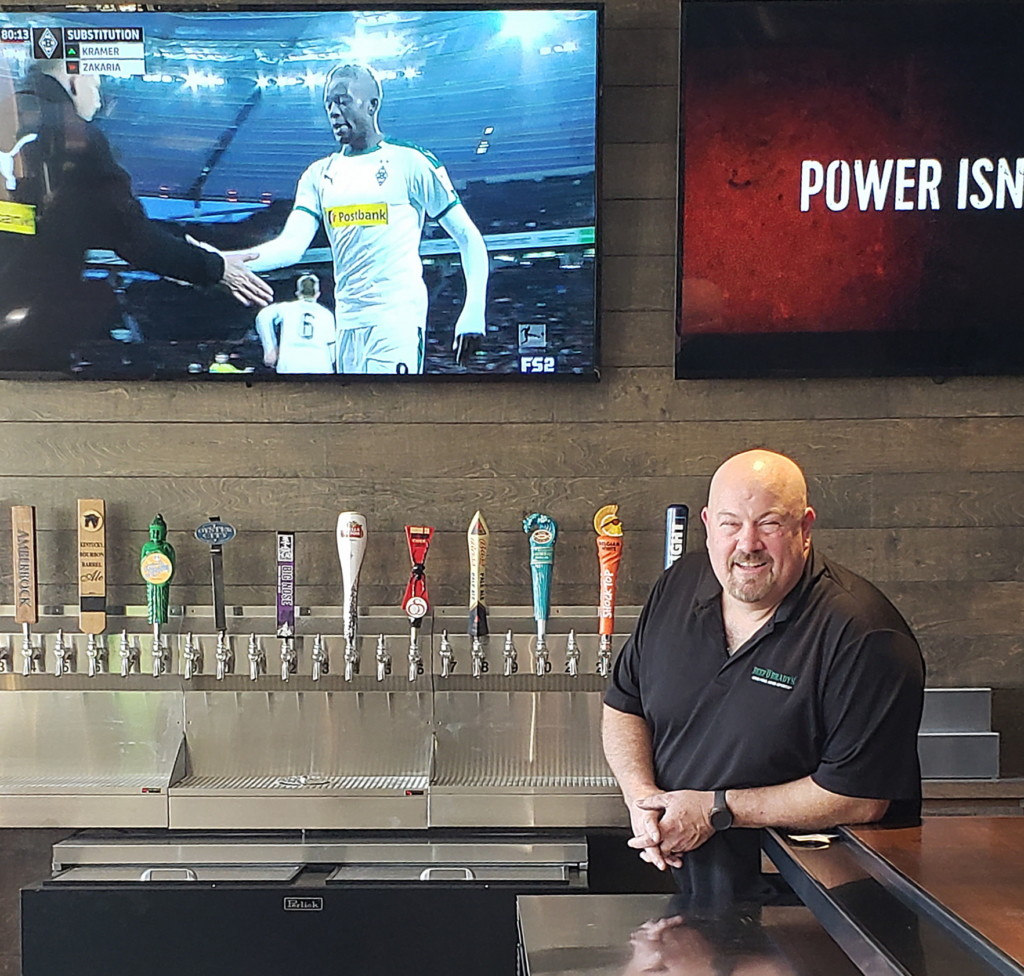 Amid all the remediation and reconstruction there are green shoots, one of them a manifestation of a dream that Allen Cotton had harbored for years.
Following his graduation from Colorado State University with a food service degree, Cotton operated a Schlotzsky's Deli in Callaway.
Then, after eight years as a franchise owner, Cotton went to work for food services, first at Bay Medical Center and then for a contractor that supplies meals to public schools.
That work was steady and predictable, but over time, Cotton's desire to return to the restaurant business intensified and on Feb. 3 — Super Bowl Sunday — he will open a Beef 'O' Brady's restaurant in a one-time Publix shopping center on Middle Beach Road in Panama City Beach.
"Allen is a food connoisseur and the Beef's menu attracted his attention," said Cotton's wife and co-franchise owner Rae, a former advertising saleswoman who owns her own marketing agency.
"The food is outstanding and the flavor profiles are all good," Cotton said, noting that Beef's burgers are all 100-percent, never-frozen certified Angus beef. "You can never trust a skinny food taster, but you can trust me."
Cotton stands 6-2 and weighs, well, let's just say about as much as a panda.
The restaurant will be equipped with 40 TVs: 30 55-inchers and 10 65-inchers. An app will enable patrons to choose a screen, take a photo of it with their phone and then listen on their device to the audio broadcast of the game they've selected.
Outlets with USB ports will be located at every table.
Patrons will be able to choose among 24 draft beers — seasonal, craft and familiar.
"We are going to be family friendly," Rae Cotton said. "This isn't going to be a quiet restaurant. We're going to have a game room for the kids and we look forward to accommodating guests of all ages."
The restaurant will employ about 45 people, Cotton said, and will be open, beginning Feb. 5, seven days a week from 11 a.m. to 10 p.m.
On Super Bowl Sunday, doors will open at 4 and the restaurant will close at game's end.
Cotton could have made a vanilla Tuesday his opening day, but he likes a challenge.
"Hey, it's sink or swim," he said.