All Her World's a Stage
Michelle Kerrigan and the Surfside Music Theater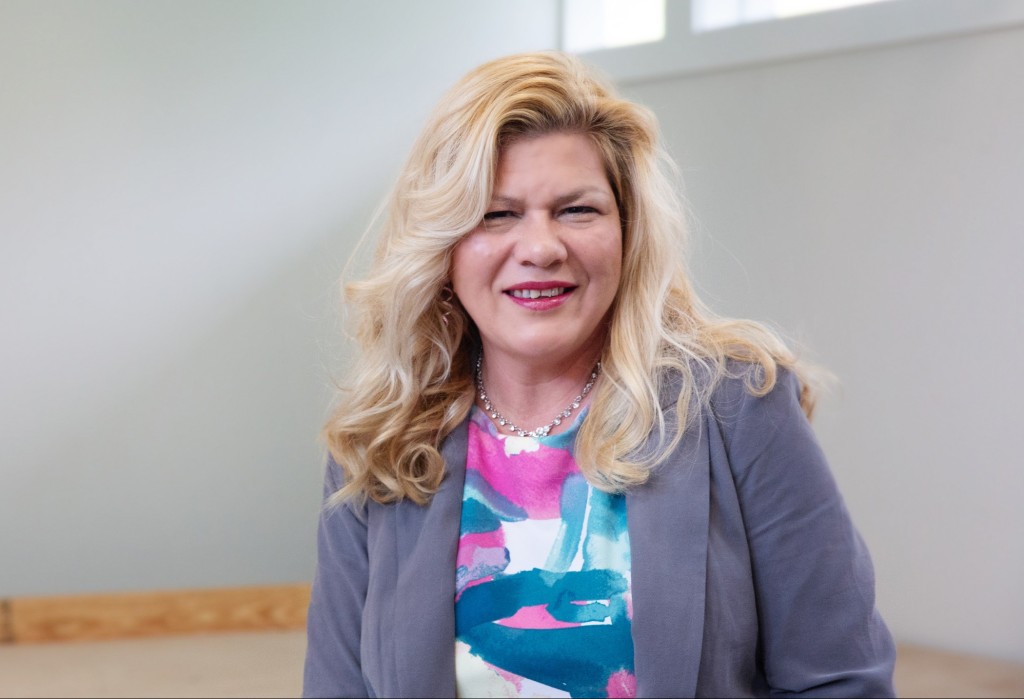 Theater mogul Michelle Kerrigan is the oldest of five sisters. So it was that she couldn't help but learn a lot about the teaching, nurture and regulation of growing entities, that is, the same sort of things that have been valuable in creating the Surfside Music Theater, a multi-faceted theater workshop in Grayton Beach.
In August 2015, Kerrigan pulled up stakes at her previous location in Destin and moved BETA (Broadening Education for the Arts) or more familiarly, the "Children's Theater" to yuppie-haunted Grayton. With the Surfside Music Theater, she has been working to expand her "curricular repertoire."
"Call us an umbrella organization," Kerrigan said. "I teach, coach and manage all experience levels. But singing, dancing, dressing up and declaiming are already coded into kids' DNA, so the earlier they start, the better."
While the BETA program has been inconvenienced by the pandemic, it has continued to provide a venue for young thespians by scaling back productions to "tea party" vignettes based on characters and themes like Lewis Carroll's Alice.
Salt Light, the Surfside Music Theater's promotional wing, handles portfolio shots, fields audition calls and reassures stage moms.
"I'm a good voice teacher," Kerrigan said. "About 90 percent of my students start out in voice. That's about," she pauses to calculate, "9,000 lessons over the past 35 years. That's more than one lesson per student, of course."
She begins ticking off fingers.
"Allison Bailey is on a national tour as Glinda in Wicked. You know, from The Wizard of Oz?
"Ariel Fournier's a regular on Nickelodeon.
"Last fall, CeCe Campus from Gulf Breeze Elementary School, landed a speaking, singing and dancing part in Hallmark's Nashville Christmas Carol.
"Tyler Whitman? He started in with me before he could shave. Now, he's a reality TV star on Bravo's Million Dollar Listings: New York, probably a millionaire. Me, I'm happy with a new pair of shoes."
She concludes the enumeration on her pinky. "And Maria Kerrigan's doing great! I don't say it because I'm her mom. Anyone who's tried teaching their own kids will know what that means. Maria's played Belle in Beauty and the Beast (Disney.) Plus, now she's an LSU med student; she took me into the anatomy lab and showed me the vocal cords of a cadaver! Amazingly delicate!"
Kerrigan has probably been a theater person since before she even knew it. Born in Houston, she describes the family picture taken for her father's city council campaign as if it were the billboard for a production featuring Michelle Kerrigan!
"I was dressed all, you know, 1960s style," she smiles, then arrives at a distant look. "Polka-dot pants, maybe bell-bottoms … ."
Pictures of Kerrigan at 16 show a petite, Irish-Mexican American blonde with a face that makes one reflexivelysmile. When asked how her Spanish is, Kerrigan cast a sidewise glance.
"My mom and dad met in the military while stationed in Virginia," Kerrigan said. "Because the 'loving law' was still in effect, they had to get their C.O.'s permission to marry on post. Mom never stressed learning Spanish. She might have been afraid of class prejudice, or us getting stereotyped at school. Glad you asked. I've let my Spanish studies slide lately, and I need to get back on it."
Kerrigan's teenage predilections were for dance and the trampoline. She choreographed her own fairy-godmother dance for a drama club production at Katy High School in Houston.
By 15, Kerrigan was studying violin and doing spots, including Crime Stoppers ads.
"It was a perfume commercial as a client at the Barbazon modeling agency that settled me on the difference between modeling and acting," she said. "I will gladly set up modeling opportunities for students still, but for me, acting is the real deal."
Kerrigan graduated from the University of West Florida on a scholarship. There, studying with fellow thespians and hobnobbing with visiting film and stage professionals, her affinity for theater crystalized. For a thesis, she performed original choreography to the canter of Bob Seeger's Turn the Page.
"It's been so long since I performed before an audience that a lot of whatever records of it exist haven't even been digitized," Kerrigan said. "There are a few more recent things like playing Monique in the independent film, He Can Get It. I did the voice of Martha in MTV's Payoff. I was stunt coordinator in Belle."
Signifying Kerrigan's drive to broaden the Surfside Music Theater's recognition, by the time this profile appears, she will have produced a BETA cabaret version of My Fair Lady for Christmas.
"We've struggled through the past two interminable years with virtual tutorials for our adult Equity and SAG-AFTA clients. We kept BETA doing plays, plus relocated the studio to Grayton Beach," Kerrigan adds, "Now, it's tomorrow, the sun's come out, and gee, we're still here — and we're still winning!"
Damn straight, Michelle. Break a leg.
GOOD
FOR ALL
"Throughout theater history, the stage has been a place for people to communicate in different ways: from monologues and singing to interpretive movement and rhythmic dance. The arts have set the scene for people to learn about the world and themselves. The three parts of musical theater — acting, singing and dancing — can be a very important tool in the continued development of a person who experiences the world through the lens of autism. Among the many wonderful benefits of theater is that it serves as a fun practice for much of what can challenge those on the spectrum, including holding a conversation with another person. Theater as an art form is just generally a fertile ground for friendship. The act of joining others in being brave and respectful of others onstage naturally leads to sharing a kinship with them that is hard to shake off for all who try it."
— Katie Mann, 4th Wall Theatre Co. co-founder, Houston