A Hospital Committed to Care and Compassion
Fort Walton Beach Medical Center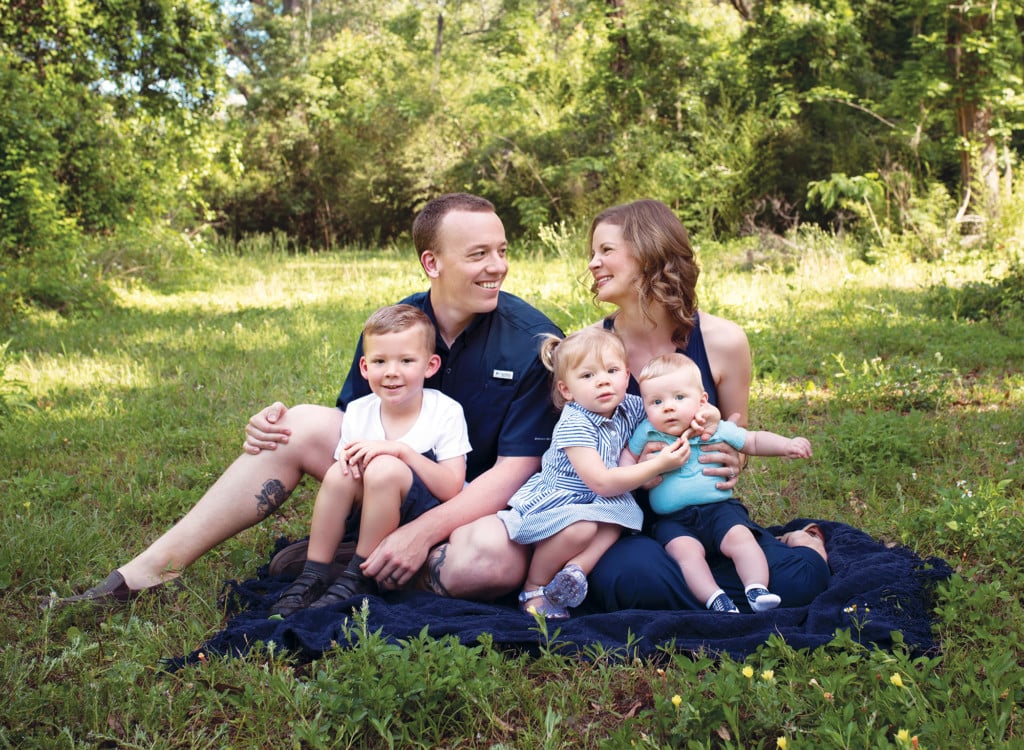 Stephanie Zenk's relationship with Fort Walton Beach Medical Center began with a conversation with a friend who worked as a nurse in the neonatal intensive care unit at the hospital.
Today, she is a well-satisfied, repeat FWBMC customer and speaks highly of its labor and delivery service. 
Zenk was new to the area and seven months pregnant when the NICU nurse recommended an FWBMC physician to her.
That doctor saw her through the remaining months of her pregnancy, but when it came time to deliver her first child, Zenk, a military wife, could have opted for Eglin Air Force Base. She chose FWBMC instead.
The birth, as it happened, presented complications. "But I was very comfortable and confident about the care I received," Zenk said. "Everyone involved was very attentive."
Two-and-a-half years later, Zenk had her second child at FWBMC and, in October of last year, she checked into the hospital and had a third.
Zenk's children are among more than 43,000 babies who have been delivered at FWBMC — a considerable body of experience.
The hospital's Women and Children's Services department is dedicated to providing mothers and their babies with the highest possible level of care in a genuinely compassionate environment.
Consistent with that commitment, the hospital offers a type of mother-baby arrangement that it calls couplet care.
It's not the same as mere "rooming in," where the mother is expected to care for her newborn by herself. Rather, a nurse cares for both mother and child in the comfort and convenience of their room.
And, Mom decides whether and when the baby leaves her side.
FWBMC has the area's only pediatric surgeons and offers consultation and coordination with some of the best pediatric subspecialists and other health care professionals to ensure continuity of care.
It also has the only Pediatric ER in the area, serving Okaloosa, Walton and Santa Rosa counties. 
The Pediatric ER is a separate exam area open 24/7 that is dedicated solely to treating the emergency health care needs of infants, children and teens.
There is a separate waiting area just for children and their parents. Children need specialized care, especially during an emergency.
No other hospital in the area has this level of care and this level of commitment to making our patients feel comfortable.
For a physician referral or more information call (850) 864-0213
Fort Walton Beach Medical Center
1000 Mar-Walt Drive, Fort Walton Beach, FL 32457  |  (850) 862-1111  |  fwbmc.com