A Horse of a Different Color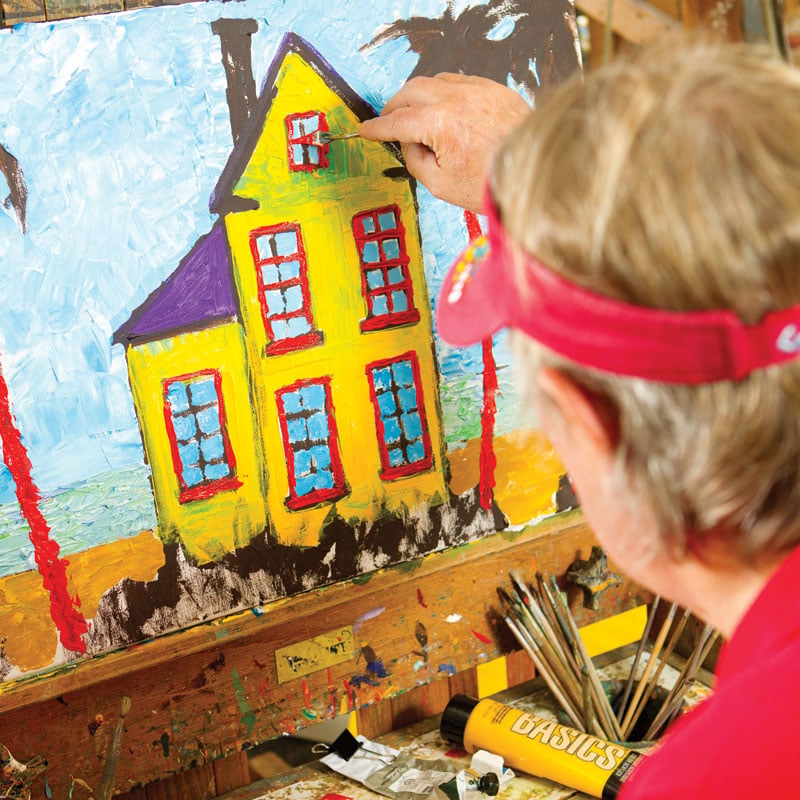 Eudamimonia*
Photo by Scott Holstein
Don Sawyer has combined two of his passions with a move and a splash of paint. The Destin artist has opened a new gallery with an art school on the corner of Harbor Boulevard and Beach Drive.
A Marine veteran and former real estate company owner, Sawyer sold his first painting in 1994. "I was hooked," he says. Today he is a full-time artist whose unique style makes his pieces instantly recognizable. "It's representational art, expressionism, simply expressing what you want to convey in color." Sawyer works with acrylic paint to depict coastal life in bold, brilliant hues.
The artist's new 3,000 square-foot gallery features 300 paintings and an art school housed in the artist's studio. The added space gives Sawyer room to teach classes — something he's always wanted to do. Each student will complete three paintings in three days, regardless of any prior experience. "I can teach anybody how to paint," he claims. "It's a matter of knowing where to start." How good do you get after you leave? Now that's a horse of an entirely different color.
Visit Sawyer at 707 Harbor Boulevard from 10 a.m. to 6 p.m.
*happiness is …