7 Reads from Sundog Books
While storefronts might be closed, the worlds that reading allows us to escape into are always open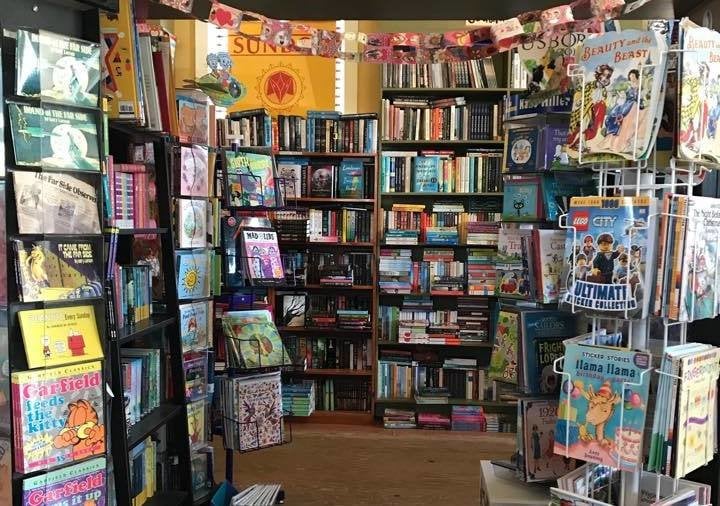 Sundog Books in Seaside can't let you in to smell the wonderful scent of books or browse the shelves, but you can still order by phone, order online or pick up a book from the porch. 
Below, Sundog's staff provides a list of seven books that would be wonderful reads right now. You can also check their website and social media for more recommendations. 
A Land Remembered by Patrick D. Smith.
A Floridian favorite and a timeless bestseller, this novel tells the tales of Florida in a bygone era. The book follows three generations of the MacIveys as they battle the hardships of the Florida frontier. The story begins in 1858 and ends in 1968 as the reader watches the family as well as Florida's landscape change. This novel is rich in history and all things Florida, including its wildlife, weather and wealth.
Shadow Country by Peter Matthiessen
Another Florida favorite is Shadow Country, the 2008 National Book Award winner. The novel is inspired by the life of Scottish-American Edgar "Bloody" Watson, a real Florida sugar cane planter and alleged outlaw. Readers follow him on adventures through the wild frontier of Florida in the early 20th century.
It's The End of The World As I Know It by Matthew Landis
This one is for ages 10 and up. It's a young adult novel that captures a bit of the emotions we are all feeling right now. It contains humor, depth, quirky friendships and grief — all wrapped up in a quick read. It might just help your middle schooler process the heavy emotions they are feeling in a very relatable way.
Separation Anxiety by Laura Zigman
Need some comic relief? This hilarious yet surprisingly tender novel starts with a woman who wears her dog. We can tell your interest has already been sparked. Read on for the tale of a wife and mother in the middle-aged limbo of life as she tries to reform her relationships, career and sense of self.
Deacon King Kong by James McBride
This New York Times bestseller is a wise and witty tale about a cranky church deacon that witnesses a shooting. This story comes to life with the neighborhood affected by the shooting and how they react to fear and overcome it with compassion.
A Long Petal of the Sea by Isbel Allende
Allende lovers unite over this new release that spans decades and crosses continents during the Spanish Civil War. The novel follows a young couple's journey as they flee Chile and find a new place to call home.
Writers & Lovers by Lily King
Casey Peabody enters her 30s with a dead mother, an estranged relationship with her father, a breakup, extreme debt and a novel that she is struggling to write. Casey takes the reader along on her journey of finding herself and her voice as she abandons her past for a future glimmering with hope.
Get in touch with Sundog Books by visiting them at 89 Central Square, Santa Rosa Beach, FL 32459, calling (850) 231-5481, or via their website sundogbooks.com.