5 Pros Share the Best Way To Clean, Eat and Enjoy Oysters
It's time for A Moveable Feast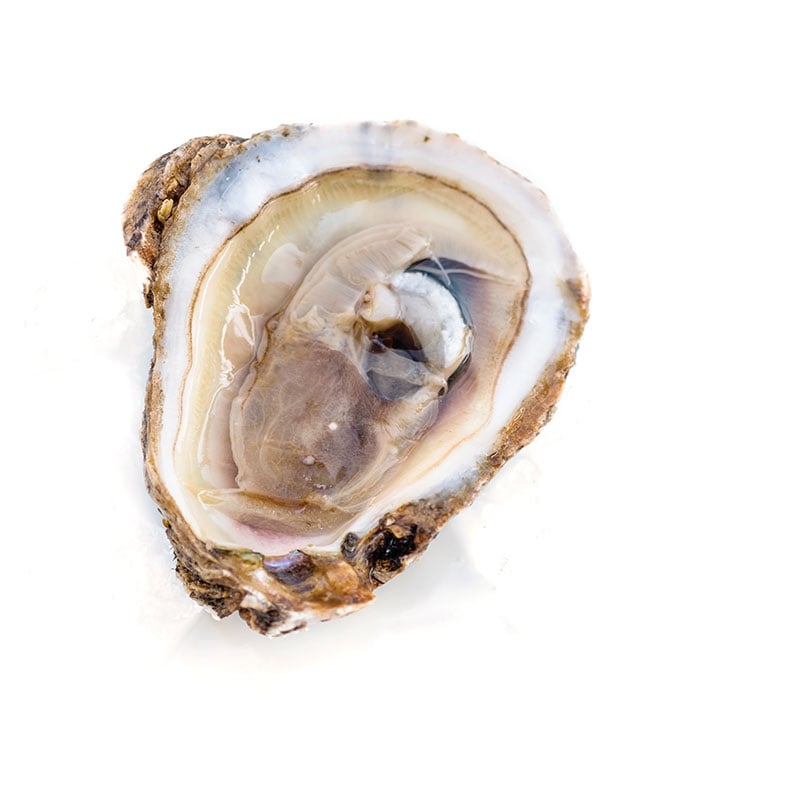 The taste of a really good oyster is, for most people, hard to describe. But Ernest Hemingway was not most people.
His description of oysters in his memoir, A Moveable Feast, may very well be the loveliest commentary on oysters in the English language:
"As I ate the oysters with their strong taste of the sea and their faint metallic taste that the cold white wine washed away, leaving only the sea taste and the succulent texture, and as I drank their cold liquid from each shell and washed it down with the crisp taste of the wine, I lost the empty feeling and began to be happy and to make plans."
When I read those words for the first time, I, like Hemingway, began to be happy and to make plans — happy plans to eat oysters.
I decided to embark on my own "moveable feast" and reach out to some of the best seafoodies across the Emerald Coast to find out their favorite ways to dress up an oyster.
But before we get down to the buttery, garlicky details, let's do a little "Oysters 101":
Not all oysters are good eatin'. Remember, "If it's open a crack, then please, put it back." And have you heard the one that says oysters should be eaten only during the colder months — the months that have an "r" in them?
This lore doesn't hold up across the board because the season of harvest has no impact on most people, but shellfish specialists caution health-compromised oyster fans not to eat them raw at any time of year.
James Duff, Manager of Destin Ice Seafood Market, says of the once-useful adage, "I think that old saying came about before ice and refrigeration. Back then, people could only sell oysters when it was cold outside. I sell and eat my oysters all year, because I make sure they're transported in a truck that is kept at a certain temperature all the time."
Duff's primary rule for oyster selection is to check the harvest date, because oysters "expire" seven days after they are harvested.
Before you shuck your oysters, invest in a good oyster knife. These short, sturdy knives often have a cross-guard that protects the knife-wielding hand from sharp oyster shells. Another item you'll need to protect your hands is a tea towel, folded into a pad.
Clean your oysters under cold, running water. Place an oyster cup-side down inside the tea towel, leaving the hinge of the oyster exposed. Insert the oyster knife at the hinge and twist, popping the hinge.
Run the knife along the top shell to release the meat. Open the shell, taking care not to spill the brine. (Duff calls it the "liquor.") The oyster should smell fresh and salty, like the sea. Use the knife to release the meat from the bottom shell.
Most people want to sip a raw oyster from its shell, but this is a sure way to end up with shell fragments in your mouth.
Instead, lean over your oyster and suck it up from the top.
If you're a bit squeamish about eating oysters raw, or if you don't have an oyster knife, try steaming your oysters on the grill until they pop open.
Now, are you ready to make some happy plans for your own oyster feast?
Spicy Oysters & Oysters Rockefeller
Manager James Duff, Destin Ice Seafood Market
2017 Best of the Emerald Coast winner for Best Seafood Market
"I love my oysters raw. I put one on a cracker and add a splash of Crystal hot sauce. They're delicious that way. But if I'm going to cook them, I'll do Oysters Rockefeller: I steam fresh spinach, then I dice some mushrooms and jalapenos real small. I mix all of that together and put it and some shredded cheese on top of each oyster. Then I add a dash of salt and pepper and put them on the grill."
Grilled Oysters & Oysters
Bienville General Manager Steven Vallette, Half Shell Oyster House
2017 Best of the Emerald Coast winner for Best Oysters (tie)
"For grilled oysters, I'll put a little butter, garlic and Parmesan cheese on top. If I bake them, I'll do it Bienville-style — topped with shrimp, Portobello mushrooms, bell peppers, a little sherry, some Parmesan cheese, Italian breadcrumbs and bacon."
Oysters Casino
Manager Danny Horgan, Hightide Seafood Restaurant and Oyster Bar
2017 Best of the Emerald Coast winner for Best Oysters (tie)
"Oysters Casino are really popular around here. To make them, first shuck the top shell from your oysters, then top them with some chopped yellow onion and lots and lots of colby and pepper jack cheese. Then put them in a steamer to cook. For eight oysters, it'll take about five minutes to melt the cheese. For a larger number, it'll take 7–10."
Oysters with Homemade Mignonette & Oysters with Bacon Marmalade
Chef Andi Bell, Boshamps
2017 Best of the Emerald Coast winner for Best Outdoor Dining
"For the mignonette, I make homemade vinegar out of Pabst Blue Ribbon beer. Then I mix the vinegar with extra virgin olive oil, black pepper and shallots. I also bake oysters with a mixture of caramelized onions, smoked bacon marmalade and feta cheese on top."
Fried Oysters
Chef Thomas Stukenborg and General Manager Michael Pruitt, The Old Florida Fish House
2017 Best of the Emerald Coast winner for Best Tuna Dip (their oysters are to die for, too)
"Grind together some all-purpose flour, corn flour and our spice mixture: paprika, oregano, granulated garlic and Cajun seasoning. When everything is the consistency of flour, put the mixture in a large mixing bowl. Fill another bowl with half buttermilk and half whole milk.
Place your shucked oysters in a wire basket and dip the basket in the milk. Transfer the oysters to the breading mixture and toss them gently until they are all covered. Shake loose any excess breading. Cook the oysters in hot oil until they reach the desired crispness. Our basic rule of thumb is to leave them in oil until they stop crackling."