3 On-trend Ideas for Gorgeous Gift Giving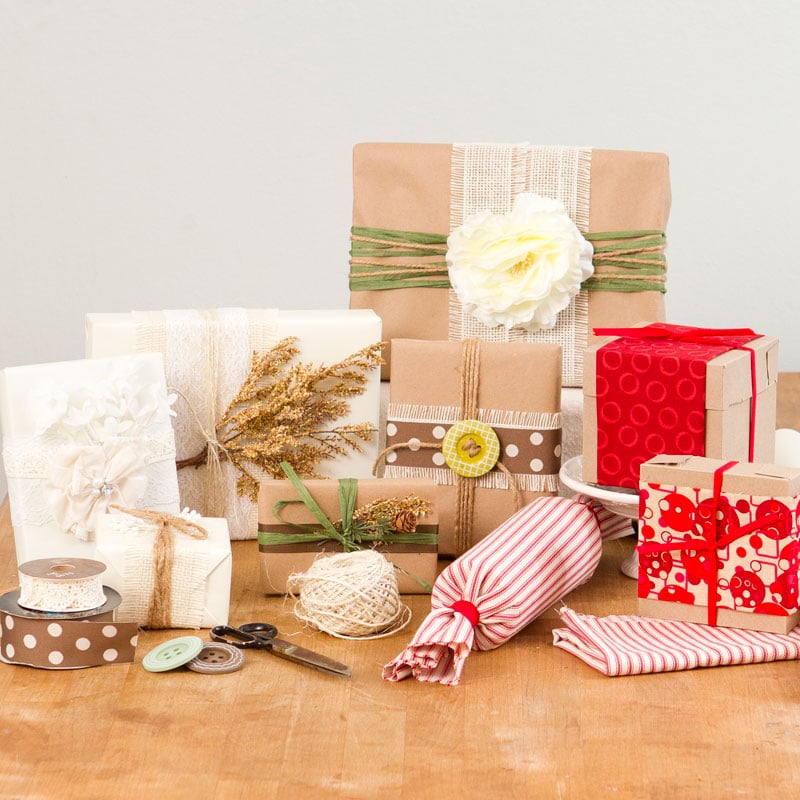 Some wrap to create anticipation. Some, to enhance the festivities. Others wrap for the esthetics alone. But for most, who knows why — it's simply tradition. 
This time of year as presents mount, wrapping may be a ritual you're willing to let go — but don't skimp. A gift from the heart should look like one. First impressions are everything, even in the world of gift giving. 
And when you take the time, people notice. 
"Everyone enjoys receiving gifts," insisted Janey Rynearson, owner of PS Gifts, a Fort Walton gift shop known for its beautifully coordinated wrapping techniques and unique treasures. "I think receiving a beautifully wrapped gift adds to the excitement."
We couldn't agree more. So prepare to be inspired.
Basic and Beautiful 
Purchasing a roll of classic brown butcher's paper is a great investment. Perfect for all occasions, this low-key, low-budget wonder remains completely customizable while embracing a certain earthy, back-to-nature feel. For the holidays, try wrapping a shirt box and adorning it with twine and a touch of greenery, or paste two paper doilies to it and use one as a nametag. The essence of this particular look is simple yet charming and will have your loved ones singing something to the tune of, "Brown paper packages tied up with string … " 
Fabric Wrapped
Fabric wrapping is a great way to give your packages a completely individualized look. Use the bits and pieces of material you've collected over the years from your various artistic endeavors to conceal small parcels — such as ring boxes or tea light candles. It's a textured concept that lends a very fresh and inviting demeanor to an otherwise ordinary container. If you don't have fabric lying around, many art supply stores have discounted scraps of material. You'll find a whole array of options in their clearance section.
White Hot                                                                                                                
If elegance is what you're after, nothing says "holidays" like brilliant winter white. Dress your gifts in all white wrappings, layering different shades of creams and ivories to gain depth. This monochromatic scheme works with every color family but is particularly dramatic when centered on white. For a sophisticated, wintery look, incorporate frosted silver into the mix by adding bonus gifts of small ornaments to the outside of your presents. 
Wrapping It Up
If you still doubt your "present presenting skills," you can always call in the experts. Many boutique shops, such as Today's Boutique in Destin and Ivey in Fort Walton Beach, pride themselves on how well they package your purchase year-round. During the holidays, most major department stores offer complimentary giftwrapping for purchases made in the store. And several local non-profit groups benefit from doing this good deed, including  Sinfonia Gulf Coast and Shelter House, whose volunteers hold court at Silver Sands Premium Outlets each year wrapping gifts in exchange for a small donation.