Leading Man of Broadway Returns
Nicholas Rodriguez will go caroling, backed by Sinfonia Gulf Coast orchestra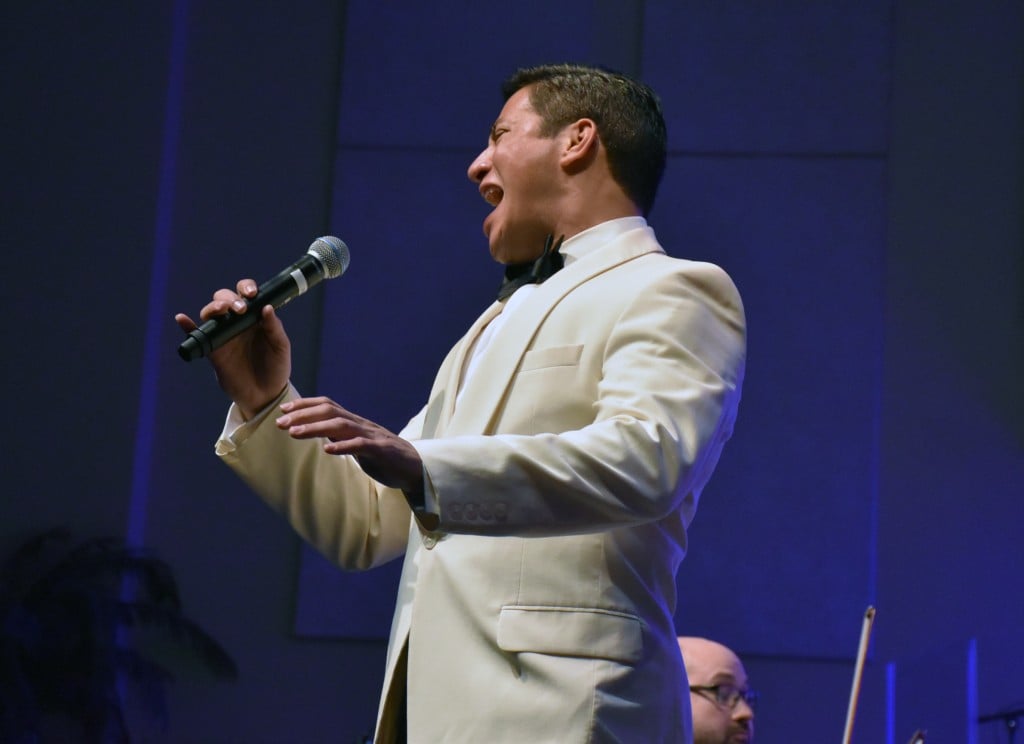 Straight from the Broadway stage — he is in Company starring Sinfonia Gulf Coast (2014) gala star Patti LuPone — dashing, upbeat singer/actor Nicholas Rodriquez will add sizzle to the sounds of the season when he takes the stage Friday, Dec. 10 as the headline artist in Sinfonia Gulf Coast's Holiday Pops concert.
Heralded by the Washington Post as "the classic leading man," Rodriguez is an award-winning star of the stage (Tarzan, The Sound of Music, Carousel and others), TV screen (One Life to Live as Nick Chavez, Madam Secretary) and film (Sex and the City 2). His debut album, The First Time, based on his one-man show of the same name, fuses Rodriguez's love of theater with jazz, blues, folk and pop music.
Backed by the sensational Sinfonia Gulf Coast Orchestra conducted by music and artistic director Demetrius Fuller, Rodriguez will serenade music lovers with his hand-selected "playlist," including his favorite classic holiday carols, classic ballads from the Great American Songbook, Broadway tunes (Rodgers & Hammerstein fans rejoice!) and a selection of hand-picked lyrical songs that make his heart sing.

Rodriguez hopes to gift the audience with a performance akin to a compilation "live holiday CD."
"I'm a super fan of Christmas CDs. My favorites range from Nat King Cole to Vince Gill and from Ella Fitzgerald to Mahalia Jackson. As for atmosphere, remember the old-timey variety show specials that Dean Martin would host where he would bring up old friends? I hope we accomplish that kind of throwback welcome-to-my-living-room feel. It's going to be an evening of great holiday music, and we're going to have some fun."
This will be a homecoming for Rodriguez, who has performed twice before with the orchestra. This Texas native tenor is eager to return to his Florida "family" to make his first solo appearance.
"Having gotten to know so many patrons personally over the years, it will be amazing to come back and see people who are now very good friends," Rodriguez shares. "The beauty of the venue is that it feels like a living room. You can see every single face in the audience. You can feel that connection coming back to you. So that's really magical."
This one-night-only "holiday card," held in the decked halls of Village Church in Destin, will be festive fun for the whole family — and, who knows, maybe another famous Nick will make an appearance, too!
Sinfonia Gulf Coast
Sinfonia Gulf Coast Box Office | (850) 460-8800 | SinfoniaGulfCoast.org