Meet the Expert: Dr. William R. Burden, MD, FACS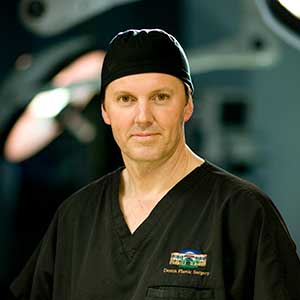 Meet the Expert: Dr. William R. Burden, MD, FACS
Dr. William R. Burden, MD, FACS, is a Board Certified Plastic Surgeon, a Fellow of the American College of Surgeons and a member of the American Society of Plastic Surgeons. He is the founder and CEO of Destin Plastic Surgery and is also the founder of the Destin Surgery Center, housed in the same building.
Both Dr. Burden and physician assistant Bill Edelman have received recognition by the Allergan Corporation for their experience with Botox and Juvéderm injections for non-surgical facial rejuvenation. They have achieved black diamond status, which is reserved for the top 10 percent of practices nationwide, and it is the only recognized practice in the region. Dr. Burden is the only plastic surgeon in the area certified to be on the Speaker's Bureau for the Allergan Corporation. He routinely teaches other physicians on cosmetic facial procedures.
Dr. Burden also is a published author. He has written on facial surgery and breast surgery, and he has presented studies nationally and internationally on breast surgery. Dr. Burden regularly instructs other plastic surgeons in advanced endoscopic techniques for breast surgery, and surgeons from the United States and Europe have visited his facility to observe his techniques. Dr. Burden also is an Amazon Bestselling author with his new book, "Breast Augmentation With No Scar On The Breast."
To learn more about Dr. Burden, visit ThePlasticDoc.com.