Destin Plastic Surgery: What We Can Do For You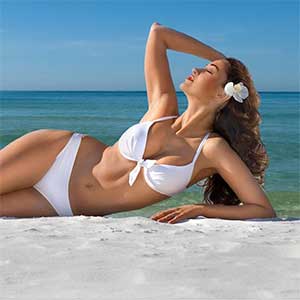 Destin Plastic Surgery: What We Can Do For You
BY Dr. William R. Burden, MD, FACS
​
Breast
I perform breast augmentation using multiple approaches and techniques, and I am unique with the No Scar On The Breast approach. Destin Plastic Surgery is one of the few practices that is able to perform this procedure using the new silicone cohesive gel implants.
Face
Facial surgery has become a specialty due to the minimal incision techniques I use, and the endoscopic brow lift is an advanced procedure few plastic surgeons are able to perform proficiently. Our procedures enhance your appearance and don't give a pulled or stretched look.
Body
Body contouring procedures have become more popular in recent years. Dr. Burden was the first in the area to use ultrasonic liposuction, and power-assisted liposuction was adopted as technology became more refined. Abdominoplasty procedures have become more common as people lose larger amounts of weight and more women seek to stay fit after having children.
Hair
Hair transplantation at Destin Plastic Surgery has led to many happy patients. Dr. Burden continues to pursue excellence in hair transplantation with the use of the Follicular Unit Extraction technique. Many men were so pleased with their initial results that they have returned years later for further transplantation.