Destin Plastic Surgery: The Area's Most Trusted Name in Plastic Surgery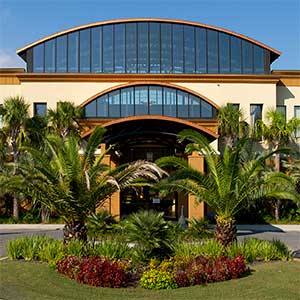 Destin Plastic Surgery: The Area's Most Trusted Name in Plastic Surgery
Experience is what sets Dr. William R. Burden apart.
A board certified plastic surgeon, Dr. Burden performed the first endoscopic No Scar On The Breast augmentation in Northwest Florida in 1995 after pioneering the procedure that same year at the University of Florida. Since then, he has performed over 5,000 of these procedures as a part of Destin Plastic Surgery, making him one of the most sought-after surgeons in the country for augmentation and implant replacement. His pioneered technique makes him one of the few surgeons in the country that does this procedure — drawing patients from Texas, Louisiana, Georgia, Alabama and Washington, DC, to name a few.
Dr. Burden helped revolutionize breast surgery with fiber-optic technology. This allows small incisions to be made under the arm, and the ability to place the implant more precise. This allows an implant to be placed with No Scar On The Breast.
In addition to being published, Dr. Burden also trains other surgeons in the area on how to perform the endoscopic breast augmentation. He also wrote a book on his procedure, "Breast  Augmentation With No Scar On The Breast," which reached Amazon's Bestseller List.
Many patients visit for cosmetic plastic surgery from southern cities such as Atlanta, Birmingham, Jacksonville and New Orleans. People have traveled from countries such as England, Finland, Germany, Spain and Japan.
After starting his own practice in Destin, Dr. Burden accomplished a number of firsts in the area: the first endoscopic brow lift; first endoscopic breast augmentation; and the first microvascular free flap breast reconstruction in the area. His satisfied patients and numerous referrals from nurses and doctors in the area helped Dr. Burden build his practice.
Today, Destin Plastic Surgery is the first practice in the region to offer digital imaging with Vectra® 3D technology. Dr. Burden currently uses 3-D imaging technology to further improve accuracy and communication with patients. With this new, state-of-the-art technology, you see the potential new you in 3-D — before surgery.
Destin Plastic Surgery houses its own Skincare Clinic, the Destin Surgery Center, and the Destin Vein Center.
Experience and natural looking results — this is why people travel from around the world to Destin Plastic Surgery.